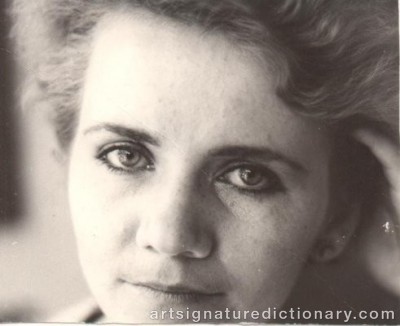 Ewa Julia RION
1966, Sweden
Also known as: Julia Liljeqvist
Lived & Active In
Lund, (From 1993), Sweden
Ewa Julia Rion is one of the few surrealistic artists in Sweden. Her art is inspired by Salvador Dali, Rene Margritte and Prince Eugen. Rion uses the palettes spectrum of colors to convey philosophical thoughts and moods. Talent, imagination and passion for surrealism are reflected in her Art. Ewa J.Rion Art is represented in public and private environments all around the world.

EDUCATION

1981-1985 Kosiv Art Institute LNAM , Ukraine
Master of Art 1985.

1983-1985 University in Kiev, Ukraine
Bachelor of Art History 1985.

SOLO EXHIBITIONS (selected):
2010 www.art-rion.com
2009 WHO, Osterbro, Copenhagen, DK
2008 Copenhagen Art Fair, Danmark
2003-2007 Galleri Rion, Helsingborg, Sweden
2000 Företagscentrum, Klippan, Sweden
1999 Galleri Bjurman, Stockholm, Sweden
1998 Galleri Bjurman, Stockholm, Sweden
1997 Galleri Mona Lisa, Strängnäs, Sweden
1995 Galleri T&G, Örebro, Sweden

GROUP EXHIBITIONS:

2009 Helsingborgs konstförening ,,Konst på stan``. Sweden
2008 Copenhagen Art Fair, Danmark
2000 Romelegården, Sweden
1998 Djärknehallen, Strängnäs, Sweden
1997 Strängnäs konstmuseum, Sweden
1994 Boda, Lännäs, Sweden
Source: http://www.art-rion.com
Julia Rion tillhör dom mest spännande konstnärerna i Sverige.
Hennes senaste surreallistiska verk
visar en fantastisk värld - där allting är möjligt.

Julia Rion (tidigare: Julia Liljegvist)
föddes den 20 januari 1966.
Ända sedan sin barndom har hon hyst ett starkt intresse för konst.

Utbildning: Art Institute (1981-1985 Master of Art).
http://www.lnam.edu.ua/page/en/kosiv_ipdm_lnam/
1983-1985 Konst Historia på Folk Universitet i Kiev
Bachelor of Art History.
Efter sina studier arbetar Julia med undervisning i måleri,
uppdrag, projekt, designer, dekoratör och konstnär.

Redan 1990 borjade Rion jobba med
konst i stora format och väggmålningar på uppdrag av kommunen .
1997 öppnade Julia sitt första Galleri och det märktes
att framgånge var på väg mot henne.

Hennes första stora utställning ägde rum i september 1998,
på galleri Bjurman i Stockholm.
Den var vällbesökt och uppmärksammades av Svenska Dagbladet.

Eftersom havet länge hade lockat Julia Rion, flyttade hon till Skåne 1999.
Året 2003 öppnade Julia Galleri Rion i centrum av Helsingborg.
Människorna som passerade förbi undgick knappast att lägga märke till ateljèn
med de stora panoramafönstrena. ´´Julia står och målar inför öppen ridå,
hennes impressionistiska måleri är gåtfullt och ger möjlighet till alternativa tolkningar``
skrev Göran Stenberg från Helsingbors Dagblad år 2004.

Julia Rion arbetar som Bildpedagog och konstnär i Helsingborg.
Galleri Rion: www.art-rion.com

Året var 2008 när Julia medverkade på Copenhagen Art Fair.
Utställningen på WHO, Österbro i Köpenhamn 2009 blev också en succè.

Julia Rion representerat i ofentliga och privata samlingar
i Sverige,Europe, Schweiz och USA.
Source: http://www.art-rion.com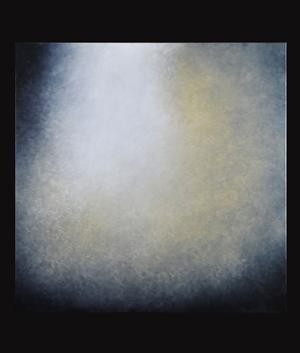 Price SEK 1,650 (€187)
Estimated SEK 8,000