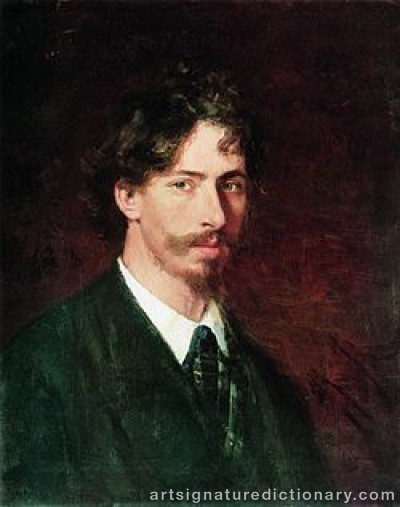 Ilya Efimovich REPIN

1844–1930, Ukraine/Finland/Russia
Also known as: IR

Verdict of guilty
T/200702/011_2400/R/219/04
Oil on canvas, Portrait with laughing Cossack, signed "I. Repin" with Cyrillic letters, 55x45 cm. Ostensibly picturing a genuine painting by the Russian artist Ilya Efimovich Repin. The painting is part of a major fraud cases from 2003 in Finland with several people involved. This painting was for sale for Euro 52,000. After expert investigation and judgment declared that this painting was not genuine. It was a forgery.
Rikoksesta epäillyt kolme mieshenkilöä tekivät taulukauppoja siten, että yksi miehistä oli innostanut yrityksen omistanutta tuttavaansa sijoittamaan taiteeseen v. 2003. Kolmas mies tuli mukaan vuoden lopulla. Maksuna kaupoissa käytettiin pääasiassa yrityksenomistajan omistamia asunto-osakkeita, mutta myös tavaraa sekä käteistä rahaa. Kauppojen hinnat merkittiin kauppakirjoihin ylisuuriksi tai asunto-osake osoittautui vähäarvoiseksi. Tauluja kaupattiin taidekauppiaalle, joka totesi ne väärennöksiksi. Taidekauppias näytti tauluja myös taidekonsultille, joka myös huomasi teokset väärennetyiksi. Vuoden 2004 alussa yrityksen omistajan on epäilty yrittäneen erehdyttää asianomistaja Bukowski Oy Ab:n silloista toimitusjohtajaa tarjoamalla huutokaupattavaksi väärennettyjä tauluja yhden epäillyistä toimiessa välittäjänä ja myyjänä. Mahdolliselle ostajalle olisi aiheutunut tappiota hänen maksaessaan vähäarvoisesta taulusta aidon teoksen hinnan, ja asian paljastuttua Bukowski Oy olisi menettänyt välityspalkkionsa. Osa tauluista esiteltiin Bukowskin edustajalle ja näytettin myös listaa, jossa oli muitakin tauluja. Listassa oli arvio kustakin taulussa huutokaupassa mahdollisesti saatavasta hinnasta (yht. n. 1 milj. euroa). Mukana oli nimekkäiden venäläisten (esim. Malevits), suomalaisten (esim. Gallen-Kallela) ja eurooppalaisten taiteilijoiden (esim. Matisse) tekemiksi merkittyjä teoksia. Bukowskin edustaja on huomannut heti taulut väärennetyiksi, joten epäilty teko on jäänyt yritykseksi. Yrityksen omistajan on täytynyt tietää, että kaikki hänen ostamistaan teoksista eivät ole aitoja, vaikka niitäkin saattoi joukossa olla. Hän kertoi tiedustelleensa taulujen aitoutta asiantuntijoilta, mutta saaneen epämääräisiä vastauksia. Ei ollut riittävää näyttöä, että hänen tarkoituksenaan olisi ollut saada väärennettyjä teoksia myyntiin, vaan se, että asiantuntija seuloo aidot vääristä. Oikeus määräsi osan teoksista palautettaviksi omistajalleen, osa tuomittiin menetettäväksi valtiolle. Teokset ovat todenneet väärennöksiksi mm. Valtion taidemuseon intendentti, Bukowskin taidehuutokaupan toimitusjohtaja sekä Hagelstamin taidehuutokaupan edustaja. Venäläiset taulut tutkittiin Moskovassa ja Mary Cassattille nimetty teos The Mary Cassatt Catalogue Raisonné Committeessa New Yorkissa. Laatu ei ole Repinin mukaista. Kangas on ilmeisesti tarkoituksella vanhennettu. Teoksesta pyydetty hintaa Euro 52.000.
Oljemålning på duk, porträtt med skrattande kosack, signerad "I. Repin" med Kyrilliska bokstäver, 55x45 cm. Skenbart föreställande en äkta målning utförd av den Ryske konstnären Ilya Efimovich Repin. Målningen ingår i ett stort bedrägerifall från år 2003 i Finland med flera personer inblandade. Denna målning var till salu för Euro 52.000. Efter expertutredning och dom förklarades att denna målning inte var äkta. Det var en förfalskning.

Verdict of guilty
K27395-01
Oil on canvas. Sold at an auction house in Stockholm. The buyer return the painting and want to leave it back when he suspects that it is not genuine. Auction house withdraws the painting and replaces the purchaser. Police were called who takes the painting seized. After an investigation and expert judgment declared that the painting is not genuine. It is a forgery.
Olja på duk. Såld på ett auktionshus i Stockholm. Köparen återkom med målningen och vill lämna den tillbaka då han misstänker att den inte är äkta. Auktionshuset återtar målningen och ersätter köparen. Polis tillkallas som tar målningen i beslag. After an expert investigation and judgment declared that the painting is not genuine. It is a forgery.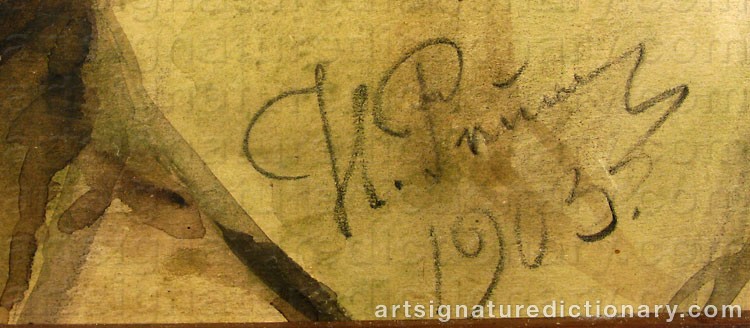 Verdict of guilty
0201-K304860-11
Watercolour, Portrait of a young man, signed "I Repin 1903", 24x30 cm. The painting had been submitted to an auction house in Stockholm for sale via the internet. The submitter did not provide data about the painting or the artist, but stated that it was an heirlooms from the father. The auction house considered that the painting would be examined by expert regarding authenticity. It was noted immediately that the painting was not done by the the Russian artist Ilya Repin - it was a forgery, however, with a well-made signature. The painting was handed over to the police and after further investigation and judgment of the court has the painting been forfeited.
Akvarell, Porträtt av ung man, signerad "I Repin 1903", 24x30 cm. Målningen hade lämnats in till ett auktionshus i Stockholm för försäljning via internet. Inlämnaren lämnade inga uppgifter om målningen eller konstnären utan uppgav att det var ett arvegods från fadern. Auktionshuset bedömde att målningen skulle undersökas av expert vad beträffar äktheten. Det konstaterades omedelbart att målningen inte var utförd av den Ryske konstnären Ilya Repin - det var en förfalskning dock med en väl utförd signatur. Målningen överlämnades till polis och efter vidare utredning och dom i domstol har målningen blivit förverkad.

Verdict of guilty
42K1-70811-24057-94. PHM 5587-27
Oljemålning på duk, porträtt av en ung kvinna, signerad "I. Repin" med kyrilliska bokstäver. Skenbart föreställande en äkta målning utförd av den Ryska konstnären Ilya Efimovich Repin. Målningen ingår i ett av de många bedrägerifall som polisen tog i beslag under slutet av 1990-talet och början av 2000-talet i Danmark. Efter expertutredning och dom förklarades att denna målning inte var äkta. Det var en förfalskning.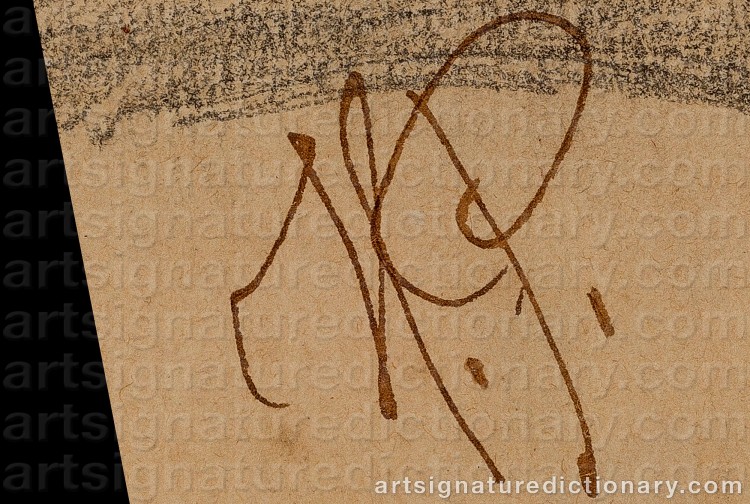 Name
Ilya Efimovich REPIN
Ilya Efimovich Efimovich Repin Biography:

Ilya Efimovich Repin was born in the town of Chuguev near Kharkov in the heart of the historical region called Sloboda Ukraine. His parents were Russian military settlers. In 1866, after apprenticeship with a local icon painter named Bunakov and preliminary study of portrait painting, he went to Saint Petersburg and was shortly admitted to the Imperial Academy of Arts as a student. From 1873 to 1876 on the Academy's allowance, Repin sojourned in Italy and lived in Paris, where he was exposed to French Impressionist painting, which had a lasting effect upon his use of light and colour. Nevertheless, his style was to remain closer to that of the old European masters, especially Rembrandt, and he never became an impressionist himself. Throughout his career, he was drawn to the common people from whom he himself traced his origins, and he frequently painted country folk, both Ukrainian and Russian, though in later years he also painted members of the Imperial Russian elite, the intelligentsia, and the aristocracy, including Tsar Nicholas II.

The itinerants
In 1878, Repin joined the free-thinking "Association of Peredvizhniki Artists", generally called "the Wanderers" or "The Itinerants" in English, who, at about the time of Repin's arrival in the capital, rebelled against the academic formalism of the official Academy. His fame was established by his painting of the "Volga Barge Haulers", a work which portrayed the hard lot of these poor folk but which was not without hope for the youth of Russia. From 1882 he lived in Saint Petersburg but did visit his Ukrainian homeland and on occasion made tours abroad.

Historical and contemporary subjects
Beginning shortly before the assassination of Tsar Alexander II in 1881, he painted a series of pictures dealing with the theme of the Russian revolutionary movement: "Refusal to Confess", "Arrest of a Propagandist", "The Meeting", and "They did not Expect Him", the last of which is undoubtedly his masterpiece on the subject, mixing contrasting psychological moods and Russian and Ukrainian national motifs. His large-scale "Religious Procession in the Province of Kursk" is sometimes considered an archetype of the "Russian national style" displaying various social classes and the tensions among them set within the context of a traditional religious practice and united by a slow but relentless forward movement.
In 1885, Repin completed one of his most psychologically intense paintings, Ivan the Terrible and his Son. This canvas displayed a horrified Ivan embracing his dying son, whom he had just struck and mortally wounded in an uncontrolled fit of rage. The visage of terrified Ivan is in marked contrast with that of his calm, almost Christlike son.
One of Repin's most complex paintings, Reply of the Zaporozhian Cossacks to Sultan Mehmed IV of the Ottoman Empire occupied many years of his life. He conceived this painting as a study in laughter, but also believed that it involved the ideals of liberty, equality, and fraternity; in short, Cossack republicanism. Begun in the late 1870s, it was only completed in 1891, and, ironically, was immediately purchased by the Tsar. The Tsar paid 35,000 rubles for the painting, an enormous amount for that time.
During his maturity, Repin painted many of his most celebrated compatriots, including the novelist Leo Tolstoy, the scientist Dmitri Mendeleev, the imperial official Pobedonostsev, the composer Mussorgsky, the philanthropist Pavel Tretyakov, and the Ukrainian poet and painter, Taras Shevchenko.
In 1903, he was commissioned by the Russian government to paint his most grandiose design, a 400x877 cm canvas representing a ceremonial session of the State Council of Imperial Russia.

Later life
Repin himself designed his home Penaty (literally, "the Penates") or the Roman "Household Gods", located just to the north of Saint Petersburg in Kuokkala, Grand Duchy of Finland. After the 1917 October Revolution, Finland declared independence. He was invited by various Soviet institutions to come back to his homeland but refused the invitation giving the excuse that he was too old to make the journey. During this period, Repin devoted much time to painting religious subjects, though his treatment of these was usually innovative and not traditional. With the exception of a portrait of Provisional Government head, Alexander Kerensky, he never painted anything substantial on the subject of the 1917 revolutions or the Soviet experiment that followed. His last painting, a joyous and exuberant canvas called "The Hopak", was on a Ukrainian Cossack theme. In 1930, he died in Kuokkala, Finland. After the Continuation War Kuokkala was ceded to the Soviet Union and was renamed Repino (Leningrad Oblast). The Penates are part of the World Heritage Site Saint Petersburg and Related Groups of Monuments. In 1940, Penaty was opened for the public as a house museum. Alexander Glazunov's Oriental Rhapsody, Op. 29 (1889) is dedicated to Ilya Repin. (From Wikipedia)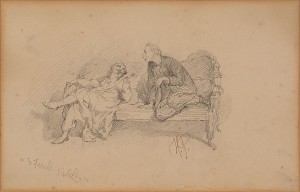 Caricature Of The Artist
(1868)
Price EUR 1,650
Estimated EUR 800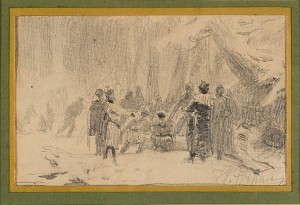 Scen From An Opera
Price EUR 900
Estimated EUR 500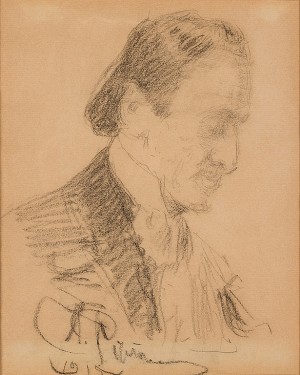 The Pianist Gartewelt
(1915)
Price EUR 700
Estimated EUR 500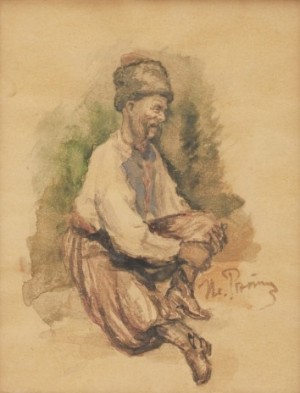 A Sitting Cossack
Price SEK 22,000 (€2,376)
Estimated SEK 20,000–30,000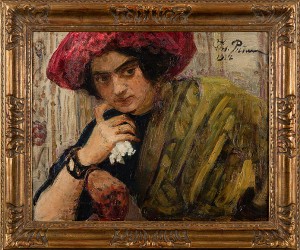 Portrait Of Isaak Brodsky's Sister
(1914)
Price EUR 116,300 Incl. buyer's premium
Estimated EUR 50,000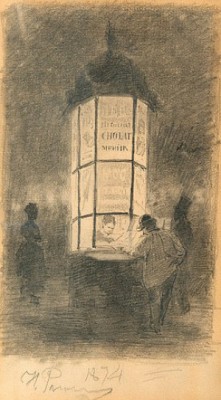 Price EUR 3,669 Incl. buyer's premium
Estimated EUR 2,500–3,500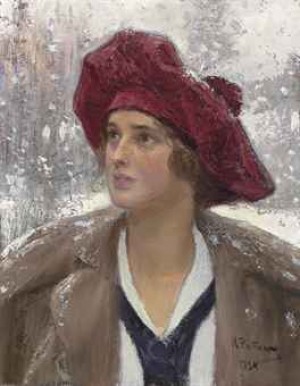 Portrait Of Natalia Maksimova
(1924)
Price GBP 133,875 (€156,442) Incl. buyer's premium
Estimated GBP 40,000–60,000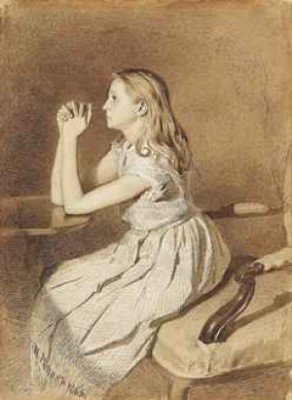 A Young Girl At Prayer
(1896)
Price GBP 18,750 (€21,911) Incl. buyer's premium
Estimated GBP 20,000–30,000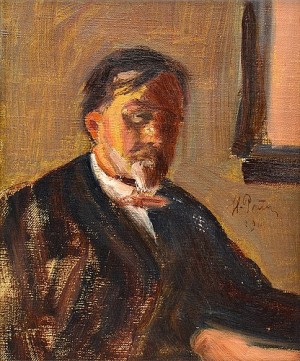 Portrait Of Boris Alexandrovich Lazarevsky
(1915)
Price EUR 6,840 Incl. buyer's premium
Estimated EUR 6,000–8,000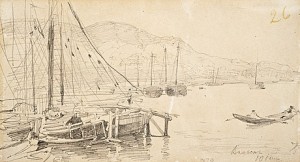 Price EUR 5,252
Estimated EUR 500–800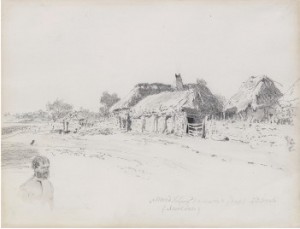 Price SEK 27,000 (€3,036)
Estimated SEK 20,000–25,000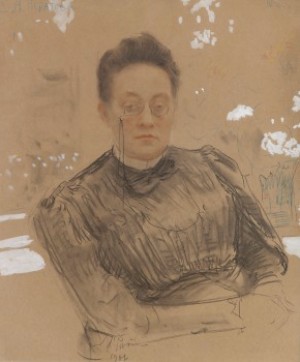 Portrait Of Yelena Neratova
(1906)
Price SEK 36,000 (€4,048)
Estimated SEK 20,000–25,000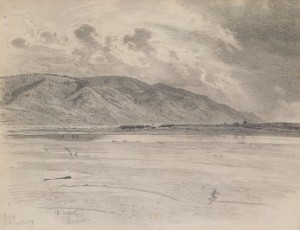 View By Shiryaevo
Price SEK 28,000 (€3,149)
Estimated SEK 20,000–25,000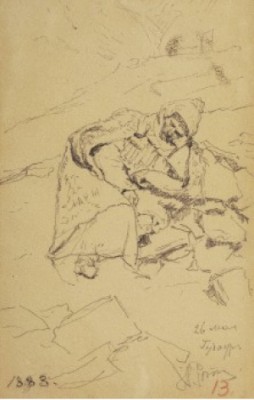 A Resting Wanderer
(1888)
Price SEK 16,000 (€1,799)
Estimated SEK 6,000–8,000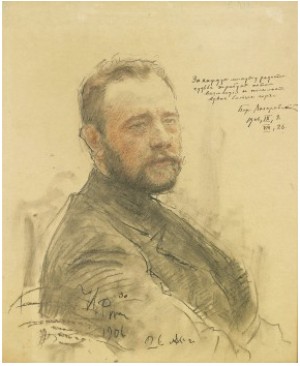 Portrait Of The Writer Boris Aleksandrovich Lazarevsky
(1906)
Price SEK 38,000 (€4,180)
Estimated SEK 30,000–40,000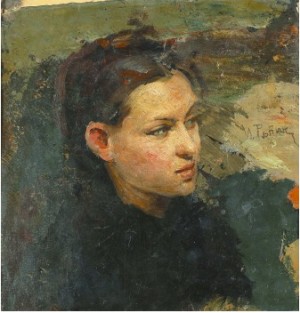 Portrait Of Vera Repina, The First Wife Of The Artist
Price SEK 380,000 (€41,800)
Estimated SEK 200,000–250,000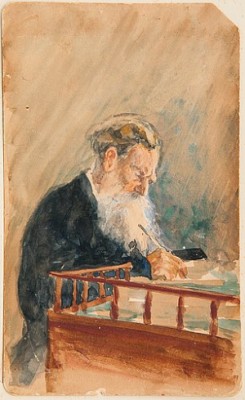 Portrait Of Leo Tolstoi
Price EUR 3,400
Estimated EUR 40,000–50,000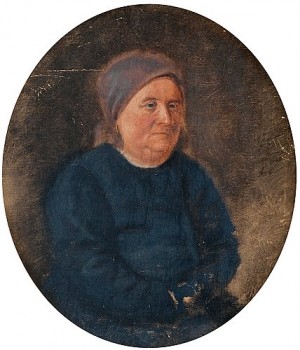 Repin's Godmother Marfa Vasilievna Radova
Price EUR 1,600
Estimated EUR 2,000–3,000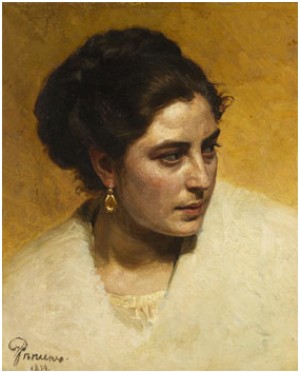 Portrait Of A Woman
(1874)
Price SEK 350,000 (€37,884)
Estimated SEK 350,000–400,000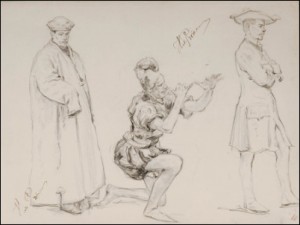 Study For The Painting "hunting In The Old Days
Price EUR 5,000
Estimated EUR 5,000–7,000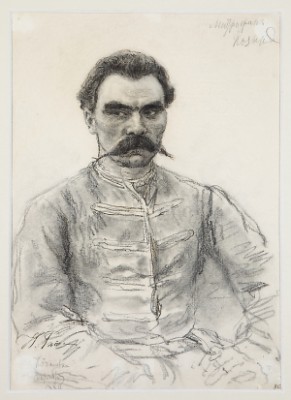 Price EUR 6,500
Estimated EUR 2,500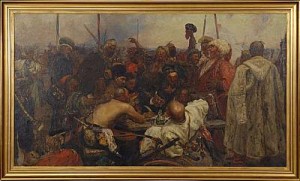 Kosackerna Skriver Ett Hånfullt Brev Till Sultanen,
Price SEK 21,000 (€2,123)
Estimated SEK 20,000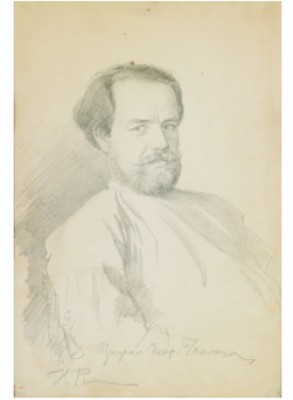 Portrait Of Trofim Petrovich Chaplygin.
(1867)
Price SEK 36,000 (€3,442)
Estimated SEK 15,000–20,000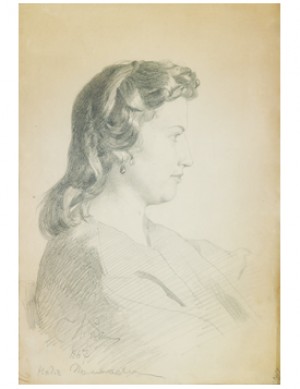 Portrait Of Nadia Polezhaeva
(1867)
Price SEK 29,000 (€2,772)
Estimated SEK 15,000–20,000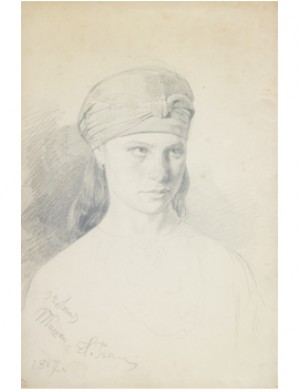 Portrait Of A Young Girl.
(1867)
Price SEK 30,000 (€2,868)
Estimated SEK 15,000–20,000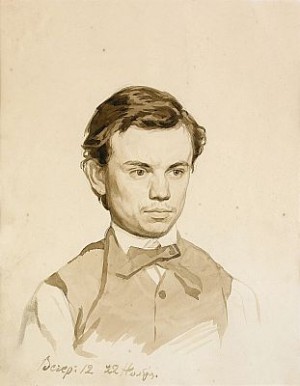 Porträtt Av Ung Man
Price SEK 20,000 (€1,913)
Estimated SEK 25,000–30,000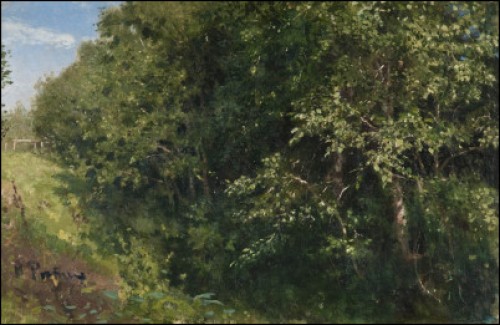 A Lush Landscape
Price EUR 15,500
Estimated EUR 8,000–10,000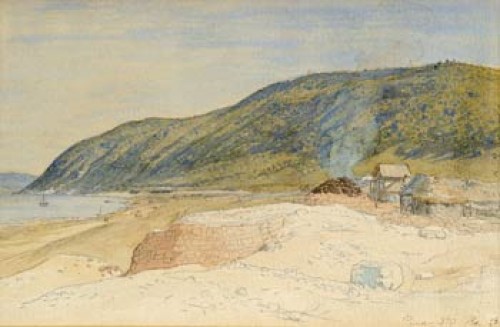 Volga Med Sandstränder
Price SEK 40,000 (€4,002)
Estimated SEK 20,000–30,000