Oscar TÖRNÅ

1842–1894, Sweden

Verdict of guilty
PHM Nr. 76
Oil on canvas, landscape with running water and figures, signed "O.Törnå", 114x143 cm. The painting is part of a large seizure of counterfeit art from the 1980s. The original of this painting is, at this time, at the Governor in Östersund. The district court's assessment: The painting has not been performed, nor signed by Oscar lists. It is a forgery and shall be forfeited.
Oljemålning på duk, landskap med rinnande vatten och figurer, signerad "O.Törnå", 114x143 cm. Målningen ingår i ett stort beslag av förfalskad konst från 1980-talet. Originalet till denna målning finns, vid den här tiden, hos landshövdingen i Östersund. Tingsrättens bedömning: Målningen har ej utförts ej heller signerats av Oscar Törnå. Det är en förfalskning och skall förverkas.












Oscar Törnå studied at the Art Academy in Stockholm. He undertook trips to Dusseldorf in Germany, Paris and marlotte and Montigny-sur-Loing in France where he was influenced by the Barbizon school paintings in which he learned outdoor and landscape paintings. He also visited Brussels. Represented: National Museum in Stockholm, Gothenburg Museum of Art, Malmö Museum, Norrköping, Linköping museums, and in Lund University\'s collections.
Source: Art Signature Dictionary
Oscar Törnå studerade vid Konstakademien i Stockholm. Han företog resor till Düsseldorf i Tyskland, Paris och Marlotte och Montigny- sur- Loing i Frankrike där han influerades av Barbizonskolans måleri där han lärde sig frilufts- och landskapsmåleri. Han besökte även Bryssel.
Representerad:
Nationalmuseum i Stockholm, Göteborgs Konstmuseum, Malmö museum, Norrköpings, Linköpings muséer, samt i Lunds Universitets samlingar.
Source: Art Signature Dictionary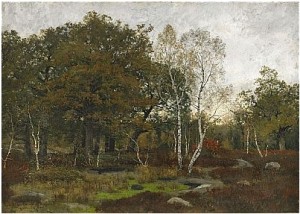 Höstlandskap Från Fontainebleau
(1846)
Price SEK 12,000 (€1,296)
Estimated SEK 15,000–20,000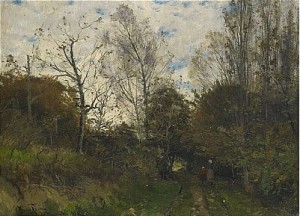 Price SEK 28,000 (€3,160)
Estimated SEK 20,000–25,000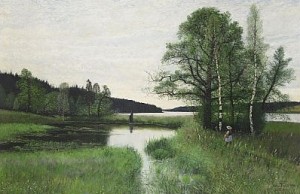 Sommarlandskap Med Promenerande Flicka
(1891)
Price SEK 38,000 (€4,288)
Estimated SEK 30,000–40,000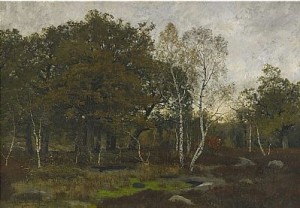 Höstlandskap Från Fontainebleau
(1876)
Price SEK 0 (€0) Not sold
Estimated SEK 30,000–40,000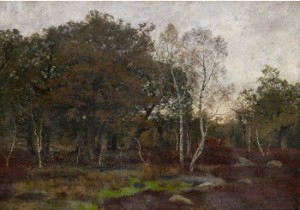 Franskt Landskap Med Björkar
(1876)
Price SEK 16,000 (€1,799)
Estimated SEK 18,000–20,000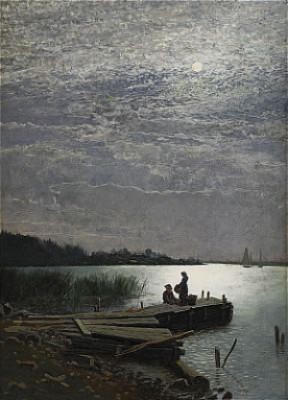 Månsken över Kustlandskap
Price SEK 15,000 (€1,645)
Estimated SEK 15,000–18,000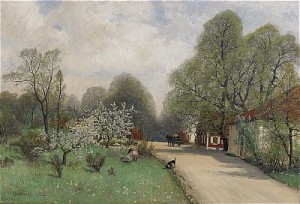 Sommarmotiv Från Medevi Brunn
(1888)
Price SEK 75,000 (€7,807)
Estimated SEK 30,000–40,000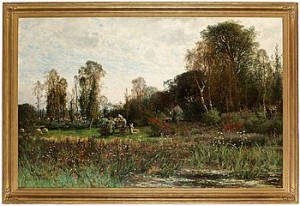 Motiv Från Barbizon
(1878)
Price SEK 120,000 (€12,469)
Estimated SEK 200,000–300,000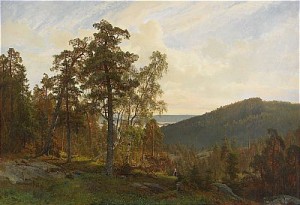 Lanskapsvy Med Flicka I Skogsbacke - Sommar
(1871)
Price SEK 15,000 (€1,435)
Estimated SEK 25,000–30,000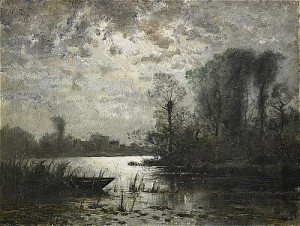 Landskap Med Vatten - Månsken
(1879)
Price SEK 8,000 (€765)
Estimated SEK 10,000–12,000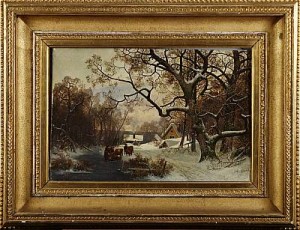 Vinterlandskap Med Figurer
(1872)
Price SEK 11,500 (€1,102)
Estimated SEK 8,000
(2) Vinterlandskap Med Skridskoåkare
(1877)
Price SEK 6,400 (€628)
Estimated SEK 8,000–10,000
Landskap Med Kvinnofigur
Price SEK 2,000 (€199)
Estimated SEK 1,000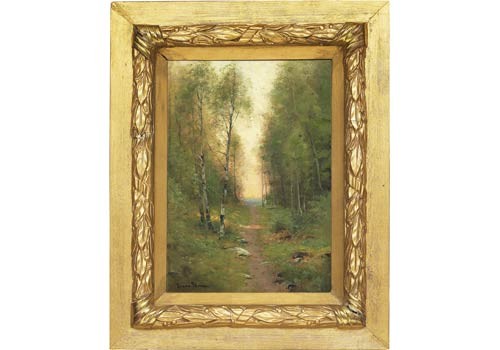 Vårlandskap Med Björkar
Price SEK 19,000 (€1,727)
Estimated SEK 6,000–8,000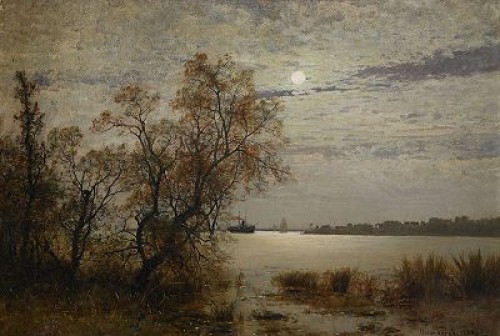 Price SEK 11,000 (€1,000)
Estimated SEK 15,000–18,000