Örjan WIKSTRÖM
1948, Sweden
Lived & Active In
Stockholm, Sweden / Paris, France
Örjan Wikström studied at Konstfack in Stockholm and the Academy in Paris. He works with light and silhouettes in their own style.
Represented: Biblioteque Nationale, Paris. Museum in Lille, France. Oslo National Gallery. Moderna Museet, Stockholm. Museums in Malmö, Norrköping and Kalmar.

Source: Composed of a variety of sources from the internet.
Örjan Wikström studerade vid Konstfack i Stockholm och Konstakademin i Paris. Han arbetar med ljus och siluetter i sin egen stil.

Utställningar:
Galleri C, Malmö 1973.
Galleri Prisma, Stockholm 1975.
Galleri Wallner, Malmö 1976.
Galleri Svenska Bilder, Stockholm 1977.
Galleri UKS, Oslo 1978.
Konstnärshuset i Katowice 1978.
Galleri Händer, Stockholm 1979.
Galleri Händer, Malmö 1979.
Kalmar Museum 1979.
Galleri Bildhörnan, Umeå 1980.
Galleri Du Nord, Borås 1980.
Galleri Doktor Glas, Stockholm 1981.
Galleri Bergman, Göteborg 1982.
Galleri Bergman, Karlstad 1982.
Galleri Bergman, Malmö 1982.
Galleri Bergman, Stockholm 1983.
Kulturmagasinet i Sundsvall 1983.
Station Skelderhus, Munka Ljungby 1984.
Konsthallen, Skövde 1985.
Galleri 1+1, Helsingborg 1985.
Galleri 54, Göteborg 1986.
Konsthallen, Kristinehamn 1986.
Olle Olssonhuset i Hagalund 1989.
Grafiska sällskapet, Stockholm 1992.
Konsthallen i Örnsköldsvik 1993.
Cafe des lettres, Paris 1994.
Konsthallen, Luleå 1995.
Konstakademien i Wroclaw 1996.
BWA Galleri, Gdansk 1997.
Gallerie Zas, Thun 1997.
Smålands konstarkiv, Värnamo 1998.
Centre Culturelle Suedois, Paris 1998.
Galleri Jugend haus, Antwerpen 1998.
Galleri D&B, Mûnchen 1998.
Konstcentrum, Kiev 1999.
Lilla galleriet, Helsingborg 1999.
Galleri Sander, Norrköping 2000.
Alvesta Konstförening 2001.
Piteå Konsthall 2002.
Kalmar Konstmuseum 2002.
Galleri Bergman 2003.
Galleri Tomasen Göteborg 2004.
Lidingö Konsthall 2005.
Galleri Lindquist Bromölla 2005.
Galleri Bergdala Växjö 2006.
Galerie Brissot et Linz Paris 2006.
Galerie Ombre et Lumiere Orliens 2006.

Representerad: Biblioteque Nationale, Paris. Muséet i Lille, Frankrike. Nationalgalleriet Oslo. Moderna Muséet, Stockholm. Muséerna i Malmö, Norrköping och Kalmar.

Källa: Sammansatt av olika källor från internet.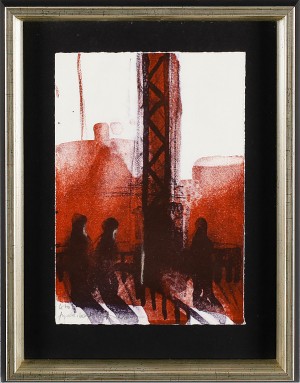 2 St, Färglitografier
Price SEK 800 (€88)
Estimated SEK 2,000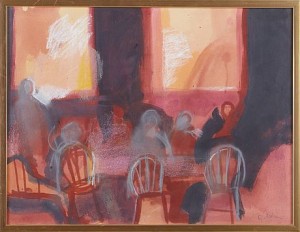 Cafébild
Price SEK 2,200 (€245)
Estimated SEK 1,500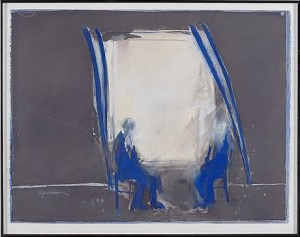 Figurkomposition
Price SEK 3,800 (€428)
Estimated SEK 1,500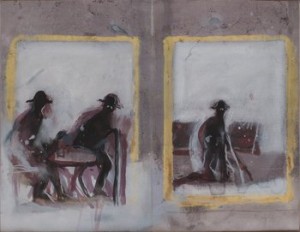 Figurkomposition
Price SEK 4,600 (€459)
Estimated SEK 3,000–4,000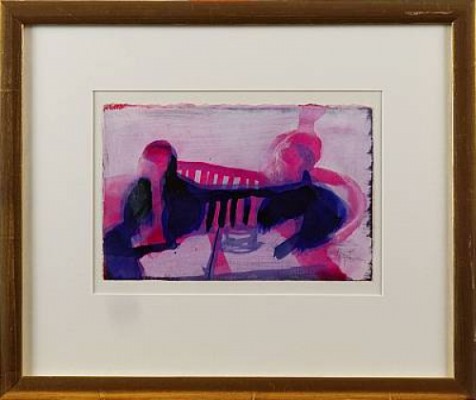 Par I Soffa
Price SEK 0 (€0)
Estimated SEK 1,200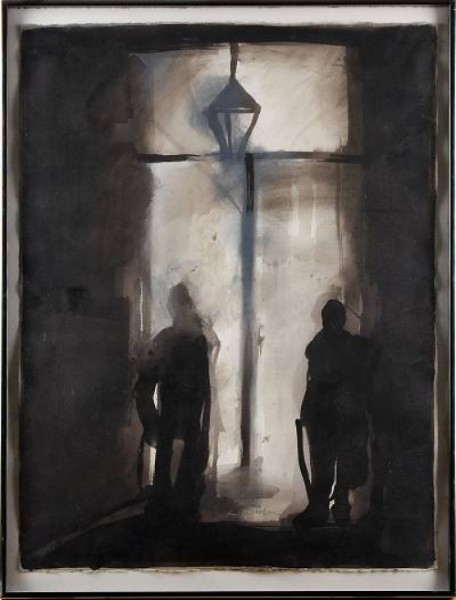 Porten
Price SEK 950 (€86)
Estimated SEK 1,500