Agnes BÖRJESSON

1827–1900, Sweden/Italy
Also known as: AB, ABN, Börjeson
Name
Agneta, Agnes, Fredrika BÖRJESSON
Agnes Börjesson studied in Copenhagen for Constantin Hansen, in Stockholm for Boklund and later in Düsseldorf and Paris. She was then living in Italy. She painted mainly genre motifs.
Source: Art Signature Dictionary
Agneta (Agnes) Fredrika Börjesson, dotter till författaren Johan Börjesson, studerad i Köpenhamn för Constantin Hansen, i Stockholm för Boklund och senare i Düsseldorf och i Paris. Därefter var hon bosatt i Italien. Hon målade i huvudsak genremotiv.
Representerad: Nationalmuseum i Stockholm, Göteborgs konsthall.
Source: Art Signature Dictionary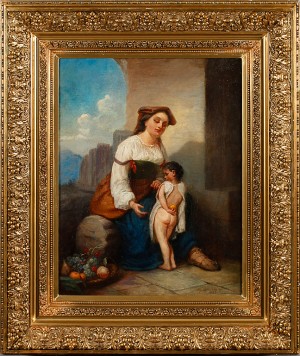 Price SEK 0 (€0) Not sold
Estimated SEK 5,000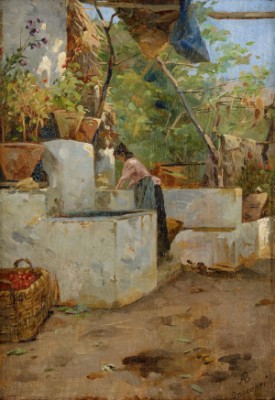 Motiv Fran Anacapri
Price SEK 9,000 (€969)
Estimated SEK 10,000–12,000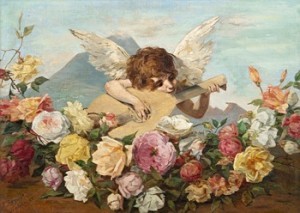 Price EUR 820
Estimated EUR 850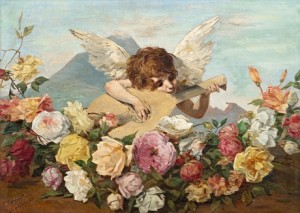 Price EUR 0 Not sold
Estimated EUR 2,000–2,500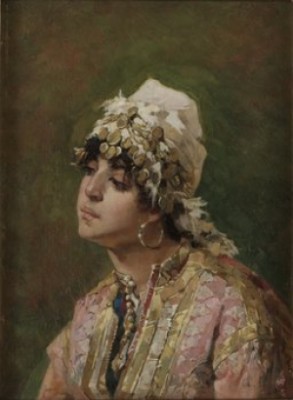 Kvinna I Sydländsk Dräkt
(1886)
Price SEK 0 (€0) Not sold
Estimated SEK 4,000–6,000