Albert JOHANSSON
1926–1998, Sweden
Also known as: AJ
Name:
Albert, Karl Johan JOHANSSON
Studied with Vilhelm Bjerke-Petersen, ¨Moderna Konstskolan¨, Stockholm in the early 1950's.
Solo-shows:
1955 Galleri Samlaren, Stockholm
1958 Sturegalleriet, Stockholm
1959 Norrköpings Konstmuseum, Norrköping
1961 The Academy of Fine Arts, Stockholm (together with Oscar Reutersvärd)
1961 Galleri 54, Gothenburg
1962 Konsthallen, Örebro
1962 Konstmuseet, Västerås
1962 Galleri Observatorium, Stockholm
1962 Västerbottens läns Konstförening, Umeå
1963 Östersunds Konstklubb, Östersund
1964 Njurunda Konstförening, Njurunda
1964 Sollefteå Konstförening, Sollefteå
1964 Skellefteå Konstförening, Skellefteå
1965 Sundsvalls Museum, Sundsvall
1965 Nordiska Konstförbundets utställning, Trondheim, Norway
1965 Akademiska Föreningen, Lunds Universitet
1966 Svensk-Franska Konstgalleriet, Stockholm
1966 Krognoshuset, Lund
1966 Eskilstuna Museum, Eskilstuna
1967 Västerbottens läns Konstförening, Umeå
1967 Linköpings Museum, Linköping
1968 Galleri AE, Gothenburg
1969 Universum, Umeå Universitet
1969 Jönköpings Museum
1971 Lunds Konsthall (together with Oscar Reutersvärd)
1971 Galerie Bonnier, ¨Brave New World¨, Geneva
1972 Konstnärshuset, Stockholm
1973 Västerbottens Museum, Umeå
1974 Galerie Aronowitsch, Stockholm
1975 Galerie Nordenhake, Malmö
1977 Galleri Fleming, Norrköping
1977 Galerie Nordenhake, Malmö
1978 Museet Kulturhuset, Borås
1978 Konstnärshuset, Stockholm
1978 Galleri Logander, Karlstad
1978 Galleri Malmgran, Gothenburg
1978 Galleri Blå, Uppsala
1979 Galerie Aronowitsch, Stockholm
1981 Konstnärshuset, Stockholm
1981 Galleri Leger, Malmö
1982 Prins Eugens Waldemarsudde, Stockholm
1982 Västerås
1982 Söderhamn
1983 Konstföreningen Örnsköldsvik
1984 Konstföreningen Umeå
1984 Kulturhuset Hagalund, Solna
1984 Galerie Bel'Art, Stockholm
1984 Gallerihuset, Östersund
1987 Galleri Alner, Stockholm
1988 Forssa, Finland
1989 Sundsvalls Museum

Group-shows:
1953 Salon des Réalités Nouvelles, Paris
1959 V Biennial of Modern Art, Sao Paulo, Brasil
1960 2nd International Biennial exhibition of prints,
Museum of Modern Art, Tokyo and Osaka
1961 ¨Modern samling¨, Lunds Konsthall
1961 ¨Moderne Verdenskunst, Fyns Stiftsmuseum, Odense, Denmark
1961 ¨Yngre svenskt måleri¨, Sweden and Finland, Riksförbundet för Bildande Konst
1962 ¨Kontraster¨, Sweden – Riksförbundet för Bildande Konst
1962 3rd International Biennial Exhibition of prints,
Museum of Modern Art, Tokyo and Osaka
1963 Prix Europé Peintur, Ostende, Belgium
1963 22nd International Watercolor Biennial, The Brooklyn Museum, New York
1963-65 11 Swedish Artists, Stockholm, London, Paris, Aten
1964 ¨20 painters from Norrland, The Art Academy, Stockholm
1964 ¨The 60's in Sweden¨, Konstmuseet, Norrköping and Tammerfors, Finalnd
1964 ¨11 Painters¨, Skövde Konsthall
1964 ¨Spring-exhibition¨, svensk-Franska Konstgalleriet, Stockholm
1965 ¨3 Swedish Painters¨, Konstföreningen, Oslo
1965 ¨International Group-show¨, Haag – Amsterdam
1965 ¨Abstraction Poetique de Suéde¨, Antibes
1965 ¨Schwedische Malerei des 20. Jahrhunderts¨, Dortmund
1965 ¨IMAGE 65¨, Helsingborg
1965 Limhamns Konstförening, Limhamn
1965 ¨Hommage à GAN – from the Collection of Prof. Oscar Reutersvärd¨, Lund
1965 ¨Moderna Museet visiting Landskron¨, Landskrona Konshall
1965 Amos Andersons Konstmuseum, Helsinki
1965 ¨5 Artists¨, Örebro Konstmuseum, Galleri Maneten, Gothenburg and Borås Konstmuseum
1965-66 ¨Ung Mästarkonst¨, Skånksa Konstmuseum, Lund
1966-67 ¨Modern Swedish Art¨, Tokyo and Osaka
1967 2. Biennale der Ostseeländer, Rostock
1967 ¨Science fiction¨, Kunsthalle, Bern, Schweiz
1967 ¨De otäcka¨, Konsthallen, Lund
1968 ¨Involved in the world¨, The world church meeting in Uppsala, Sweden
1968 ¨Konstnären som agitator, Södertälje Konsthall
1972 ¨svensk Konst¨, svensk-Franska Konstgalleriet, Stockholm
1977 ¨Fiften years with Swedish Artists¨, Kunsthalle Dusseldorf
1978 ¨Svenska Modernister¨, Moderna Museet, Tammerfors, Finland
1978 ¨Återblick¨, Galerie Aronowitsch, Stockholm
1978 ¨Graphics – Exposition Internationale des Arts plastiques¨, Belgrad
1978 Moderna Galerija, Ljubljana, Jogoslavia
1978 Moderna Galerija, Rijeka, Jugoslavia

Represented:
Nationalmuseum, Stockholm
Moderna Museet, Stockholm
Norrköpings Konstmuseum, Norrköping
Västerås Museum, Västerås
Västerbottens Läns Museum, Umeå
Örebro Konstmuseum, Örebro
Jämtlands Konstmuseum, Östersund
Institut Tessin, Paris
Sundsvalls Museum, Sundsvall
Skånska Konstmuseet, Lund
Malmö Museum, Malmö
Stedelijk Museum, Amsterdam
Göteborgs Konstmuseum, Göteborg
Eskilstuna Konstmuseum, Eskilstuna
Linköpings Konstmuseum, Linköping
Jönköping Museum, Jönköping
Lunds Stad, Lund
Lunds Universitet, Lund
Gävle Museum, Gävle
Museet Kulturhuset, Borås
Hernings Museum, Herning, Danmark
Moderna Galerija, Ljubljana
Moderna Galerija, Rijeka
Galerija Grad Zagreba, Zagreb
Albert Johansson studerade för Wilhelm Bjerke-Petersen vid Moderna Konstskolan i Stockholm.
Separatutställningar: Ett fyrtiotal i svenska städer 1955-1982, samt ett femtiotal samlingsutställningar i Paris, Sao Paulo, Tokyo, New York, Oslo, Rostock, Bern, Danmark, Finland, Belgien och Jugoslavien.
Vandringsutställningar i Sverige, Finland, Danmark.
Representerad: Nationalmuseum i Stockholm, och Moderna Muséet i Stockholm, samt flera andra museum, även i Amsterdam, Danmark och Jugoslavien.

Källa: Sammansatt av olika källor från internet.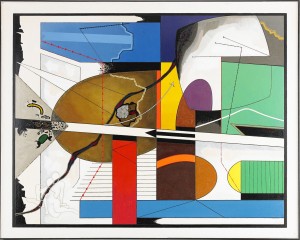 Konnexion 58 - Aningslös Plan Om Expansionistiska Ideal Och Felfunktioner
(-58)
Price SEK 26,000 (€3,029)
Estimated SEK 250,000–30,000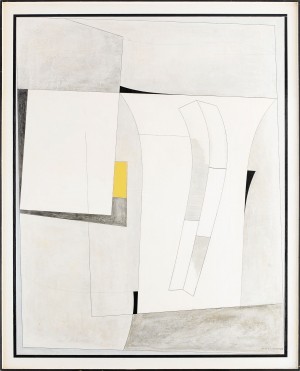 Price SEK 25,000 (€2,913)
Estimated SEK 25,000–30,000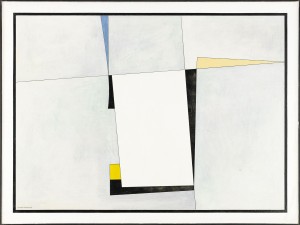 Price SEK 30,000 (€3,495)
Estimated SEK 30,000–35,000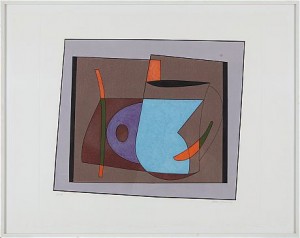 Composition
Price SEK 1,100 (€127)
Estimated SEK 1,500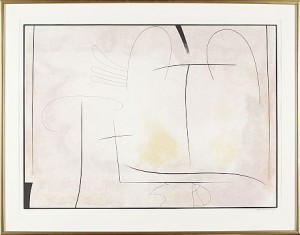 Komposition
Price SEK 1,000 (€116)
Estimated SEK 1,500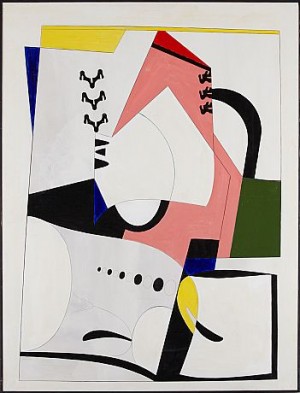 Komposition
Price SEK 9,600 (€1,015)
Estimated SEK 12,000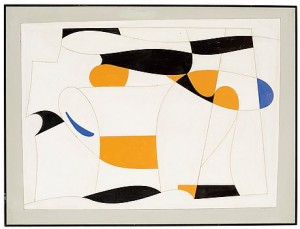 Nr 9
Price SEK 12,000 (€1,280)
Estimated SEK 15,000–20,000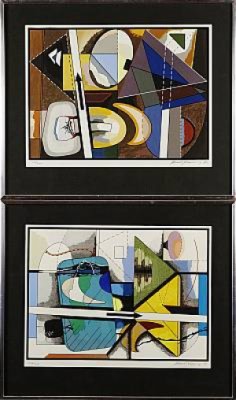 Price SEK 500 (€56)
Estimated SEK 1,000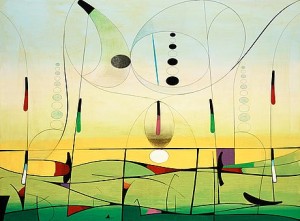 Bevarad Hemlighet Iv
(-82)
Price SEK 41,000 (€4,428)
Estimated SEK 25,000–30,000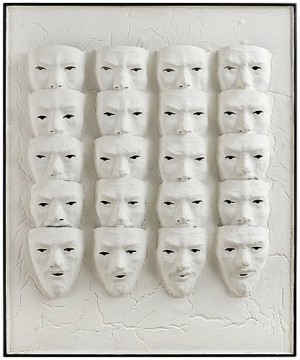 Price SEK 52,000 (€5,648)
Estimated SEK 18,000–20,000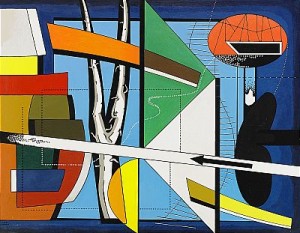 Civilisationen Kan Utvecklas Utan Trä - Men Gå Under Utan Träd
(1947)
Price SEK 42,000 (€4,562)
Estimated SEK 20,000–25,000
Price SEK 1,000 (€96)
Estimated SEK 1,000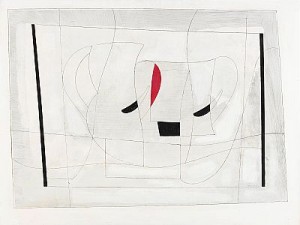 Price SEK 11,000 (€1,080)
Estimated SEK 10,000–12,000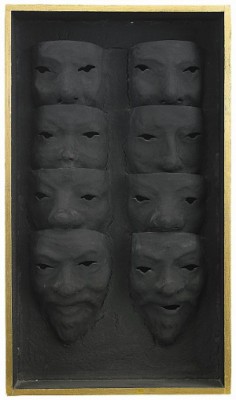 Fysionomik 12
Price SEK 25,000 (€2,455)
Estimated SEK 25,000–30,000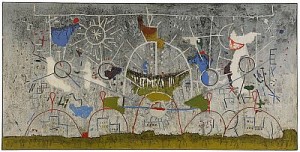 Price SEK 28,000 (€2,750)
Estimated SEK 30,000–40,000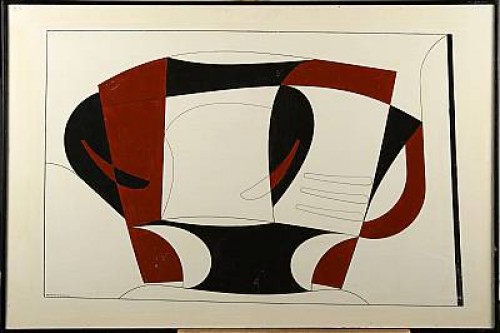 Price SEK 5,000 (€496)
Estimated SEK 5,000
Konception Nr 14
Price SEK 9,800 (€962)
Estimated SEK 8,000–10,000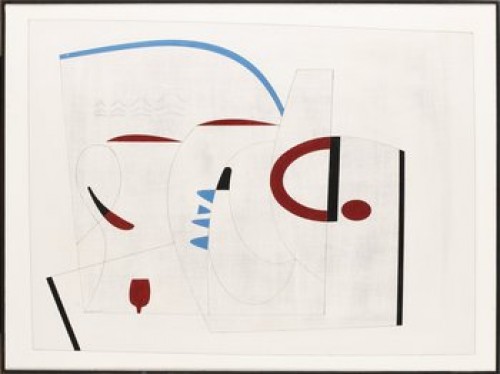 Untitled
Price SEK 8,000 (€785)
Estimated SEK 10,000–15,000
Price SEK 600 (€59)
Estimated SEK 1,500–2,000
Price SEK 6,000 (€566)
Estimated SEK 6,000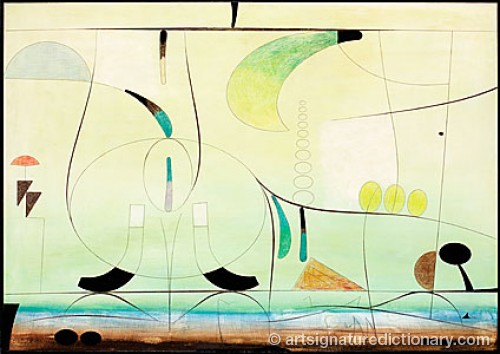 Den Gåtfulla Drömmen Xix
(1981-82)
Price SEK 13,500 (€1,363)
Estimated SEK 15,000–18,000