Anders KAPPEL

1956, Sweden
Anders Kappel

Royal Academy of Fine Arts, Stockholm 1982-87.
Artist Studio Program, Künstlerhaus Bethanien, Berlin 1988-89.
Edstrandska Stiftelsen Art Award, 1999.

Selected Solo Exhibitions
2008 Staffanstorps Konsthall
2008 Galerie Leger, Malmö
2007 Italienska Palatset, Växjö
2007 Konsthallen, Hishult
2007 Roger Björkholmen Galleri, Stockholm
2007 Konsthallen Kristianstad.
2005 Galleri Lindqvist, Söndraby.
2004 Roger Björkholmen Galleri, Stockholm
2004 Galerie Leger, Malmö.
2004 Galerie Hartwich, Germany.
2004 Konsthallen Hishult.
2004 Lilla Galleriet, Helsingborg.
2002 Sölvesborgs Konsthall, Galerie Leger Malmö.
2001 Galleri Stefan Andersson, Umeå.
2000 Krognoshuset, Lund.
2000 Galerie Hartwich, Germany.
1999 Kabusa Konsthall.
1996 Malmö Konsthall, (Mellanrummet).
1996 Galleri 54, Göteborg.
1996 Tomelilla Konsthall.
1995 Ronneby Kulturcentrum, Konsthallen Hishult.
1989 Galleri Sten Eriksson, Stockholm.
1986 Galleri Olsson, Stockholm.

Selected Group Exhibitions
2007 Galerie Hartwich, Germany.
2006 \"KLIMAT\" \"Passagen\" Linköpings Konsthall.
2005 ART CPH, Roger Björkholmen Galleri
2005 \"Zum Wasser-Ins Licht\", Wismar, Germany
2004 \"Seeblicke 2\" Sellin, Germany.
2001 \"Shifte\" Malmö Konstmuseum.
2000-01 \"Oskuldens Århundrade\" Rooseum och Liljevalchs Konsthall.
1999 \"Contemporary Art of Southern Sweden\" Pusan Metropolitan Art Museum, South Korea.
\"Edstrandska stiftelsens stipendiater\" Rooseum.
1992 \"The Contemporary Art\" in Sweden, Fukui; Iwaki; Gunma; Kumamoto; Tokushima; Kamakura Museum, Japan.
1991 \"80 Zwischen 90\", Kampnagelfabrik, Hamburg.
1990 \"Sommer Atelier\" Deutsche Messe Hannover.
1990 \"Samtiden i en spegel\", Moderna Museet, Stockholm.
1987 \"Aurora 2\", Sveaborg, Helsingfors.
1987 \"Sydnytt\", Malmö Konsthall.
1982 \"Ungt måleri i Skåne\", Galleri Nordqvist, Malmö.
1981 \"Unga Tecknare\", Nationalmuseum Stockholm.

Public works
Solna stad, Stockholms Universitet, Astra Zeneca Lund, Södersjukhusets entré Stockholm.
Karlshamns Rådhussal.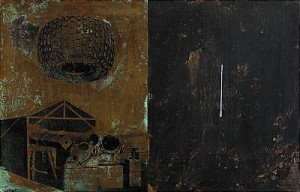 Price SEK 5,500 (€572)
Estimated SEK 6,000–8,000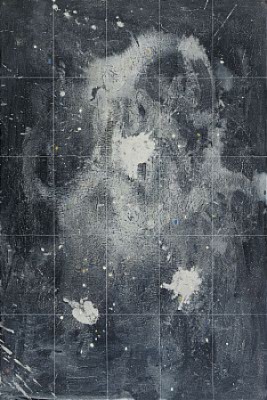 Noll Plus Fem Sekunder
Price SEK 11,000 (€1,144)
Estimated SEK 10,000–12,000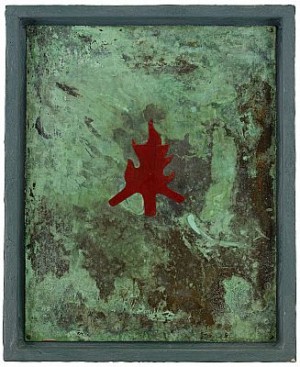 Price SEK 6,000 (€624)
Estimated SEK 4,000–6,000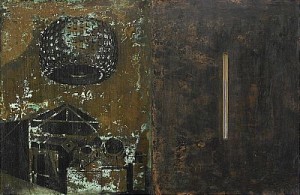 Price SEK 7,200 (€707)
Estimated SEK 6,000–8,000