Anita FRÖDING

1942, Sweden
Also known as: AF
Name
Anita, Ingrid FRÖDING
Anita Fröding studied at the National College of Art in Stockholm, the Art Academy in Stockholm and at the Ecole des Beaux Arts in Paris. She paints imaginative landscapes often from Stockholm, Sweden, Archipelago, northern Sweden, Gotland, Skåne and even portraits. She has participated in many exhibitions in several municipalities in Sweden where she is also represented.
Source: Art Signature Dictionary
Anita Fröding studerade vid Konstfack, Stockholm, Konstakademien i Stockholm och vid Ecole des Beaux Arts i Paris. Hon målar fantasifulla landskap ofta från Stockholm, Skärgården, Norrland, Gotland, Skåne samt även porträtt.

Separatutställningar:
2008 Galleri Art21, Norrköping. 2008 Sickla Hälsocenter, Nacka. 2007 Pelles Lusthus, Nyköpig. 2005 SKI Galleriet, Oslo. 2004 Djurö Konstförening. 2003 Konstfrämjandet, Tierp. 2003 Konstfrämjandet, Uppsala. 2003 Folkets Hus, Enköping. 2002 Folkuniversitetet, Gävle. 2002 Stockholm Art Fair, Sollentuna. 2001 Galleri Vättern, Motala. 2001 Munkhöjdens Gallerie, Helsingfors. 1999 Stockholm Art Fair, Sollentuna. 1997 Galleri Gröna Paletten, Stockholm. 1997 Galleri Thersaeus, Stockholm. 1996 Sparbanken, Stockholm. 1997-1998 Uppsala Sparbank, Uppsala. 1976 Pharmacia, Uppsala. 1976 Galleri Ett, Uppsala.

Samlingsutställningar:
2008, Galleri Tersaeus, decembersalong, 2008 Galleri Arnold Växjö, höstsalong. 2006 Lilla Galleriet Öland, sommarsalong. 2005 Konstfrämjandet, Örebro. 2005 Konstmässan Stockholm Art Fair, Art & Form, Sollentuna. 2003 Svarta soffan, Stockholm. 2004 Landskrona Konsthall.

Offentlig utsmyckning:
Hovhult, Uddevalla.

Representerad:
Nationalmuseum i Stockholm, Laholms Teckningsmuseum. Stockholms Läns Landsting. Statens Konstråd. SKTF:s Kulturpris till bästa kulturella kommun 1998, Gävle. Större målning, samt i ett flertal kommuner och landsting.
Source: Art Signature Dictionary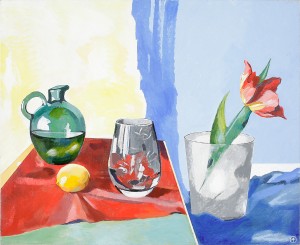 "grönt Krus". Stilleben
Price SEK 3,000 (€339)
Estimated SEK 5,000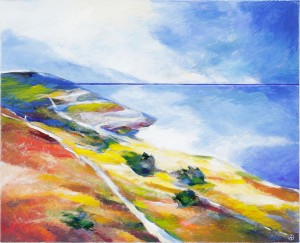 Höstdag Vid Byxelkrok Neptuni åkrar
Price SEK 6,500 (€728)
Estimated SEK 5,000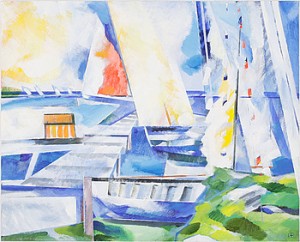 Marinan En Sommardag
Price SEK 4,700 (€549)
Estimated SEK 4,000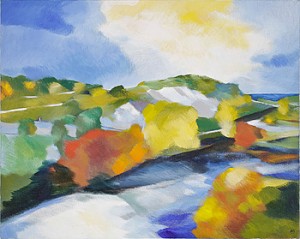 Skogspoetens Vandring
Price SEK 8,400 (€1,010)
Estimated SEK 3,000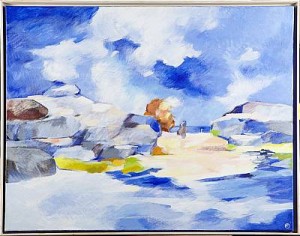 Raukarnas Mystik
Price SEK 3,200 (€346)
Estimated SEK 1,500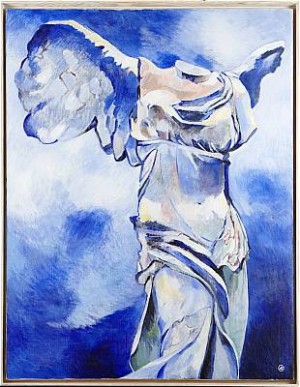 Nike
Price SEK 2,000 (€217)
Estimated SEK 2,000