Anton GENBERG

1862–1939, Sweden
Also known as: AG
Anton Genberg studied at the Technical School in Stockholm, the Oscar Törnås painting school and at the Art Academy in Sweden. He painted landscapes in particular mountain scenery. He usually painted snow scene in atmospheric light. He was the initiator of the Art Museum in Östersund, 1910.
Represented: National Museum in Stockholm.
Source: Art Signature Dictionary
Anton Genberg studerade vid Tekniska skolan i Stockholm, vid Oscar Törnås målarskola och även vid Konstakademien. Han målade landskap och blev framför allt fjällnaturens tolkare. Han målade stämningsfullt med betonande av det monumentala, vanligen snömotiv.

Representerad:
Nationalmuseum i Stockholm.
Han var initiativtagare till Konstmuséet i Östersund, 1910.
Source: Art Signature Dictionary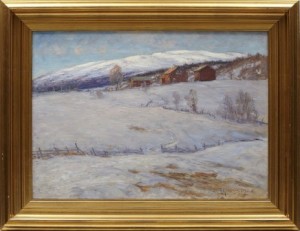 Price SEK 6,000 (€632)
Estimated SEK 6,000–8,000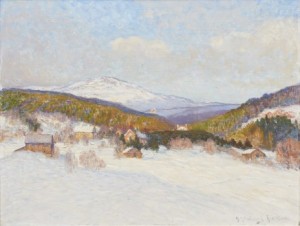 Price SEK 21,000 (€2,260)
Estimated SEK 12,000–15,000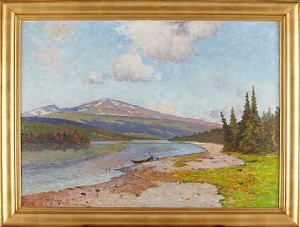 Motiv Från åreskutan
(-04)
Price SEK 20,000 (€2,259)
Estimated SEK 12,000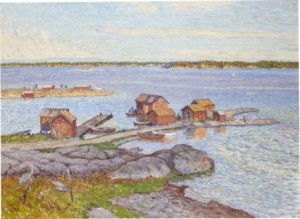 Motiv Från Fiskebäckskil
(1926)
Price SEK 11,000 (€1,274)
Estimated SEK 12,000–15,000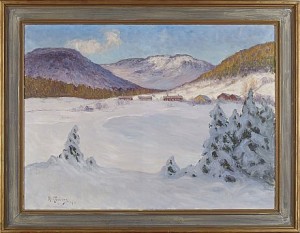 Norrländskt Vinterlandskap
(1910)
Price SEK 8,200 (€947)
Estimated SEK 6,000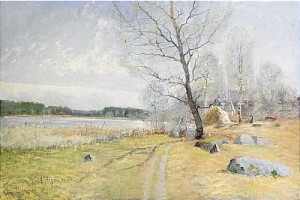 Vårlandskap Från Tidö
(1893)
Price SEK 16,000 (€1,805)
Estimated SEK 12,000–15,000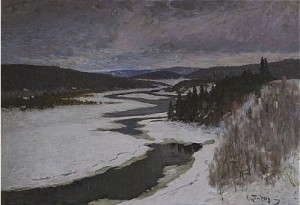 Indalsälven Nedan Döda Fallet
Price SEK 13,000 (€1,436)
Estimated SEK 15,000–18,000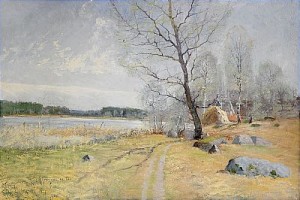 Vårlandskap Från Tidö
(-93)
Price SEK 14,000 (€1,563)
Estimated SEK 10,000–12,000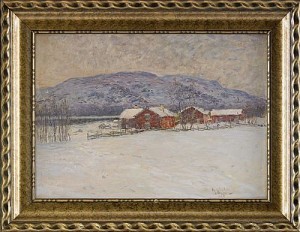 Vinterlandskap Från Ottsjö - Jämtland
(1932)
Price SEK 12,000 (€1,340)
Estimated SEK 12,000–15,000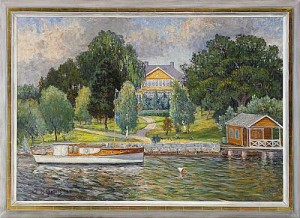 Kanalmotiv Från Djurgården - Stockholm
(1922)
Price SEK 42,000 (€4,689)
Estimated SEK 20,000–25,000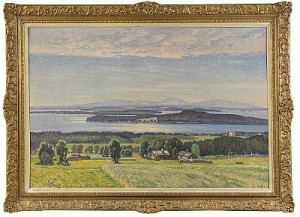 Vy Mot Oviksfjällen, Jämtland
(1917)
Price SEK 32,000 (€3,331)
Estimated SEK 15,000–20,000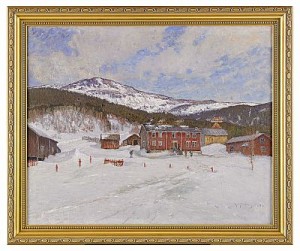 Price SEK 12,000 (€1,249)
Estimated SEK 15,000–20,000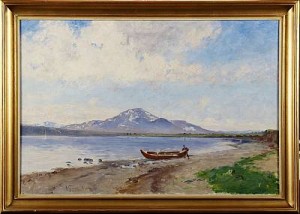 Price SEK 7,500 (€772)
Estimated SEK 7,000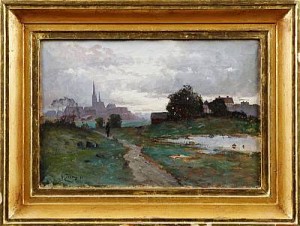 I Utkanten Av Staden
(-90)
Price SEK 10,000 (€977)
Estimated SEK 8,000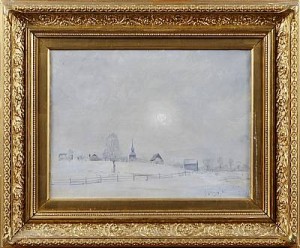 Motiv Från åre Gamla Kyrka
(1886)
Price SEK 7,500 (€733)
Estimated SEK 5,000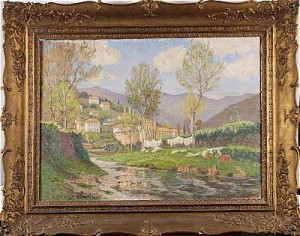 Rapallo
Price SEK 7,000 (€684)
Estimated SEK 1,500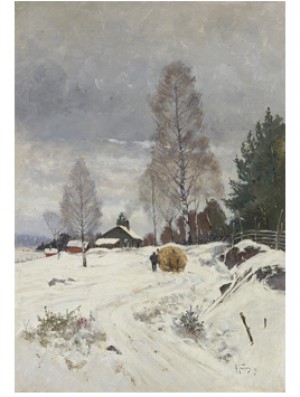 Vinterlandskap Med Höfora
(1889)
Price SEK 14,000 (€1,338)
Estimated SEK 10,000–12,000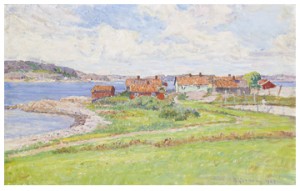 Sommarlandskap Med Fiskeläge
(1927)
Price SEK 6,500 (€621)
Estimated SEK 8,000–10,000
Price SEK 2,500 (€241)
Estimated SEK 4,000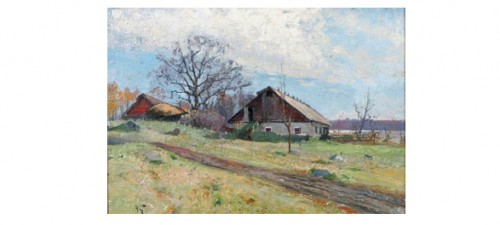 Vårlandskap Med Ladugårdar
Price SEK 6,000 (€588)
Estimated SEK 6,000–8,000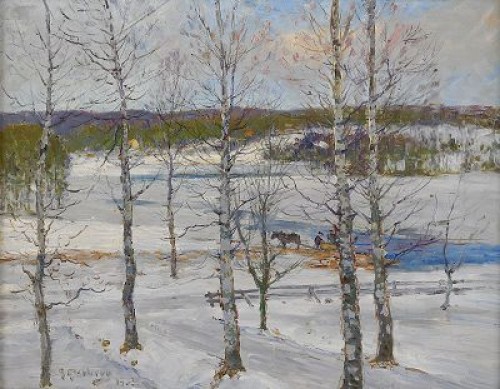 Norrländskt Vinterlandskap Med Björkar
(1933)
Price SEK 18,000 (€1,697)
Estimated SEK 12,000–15,000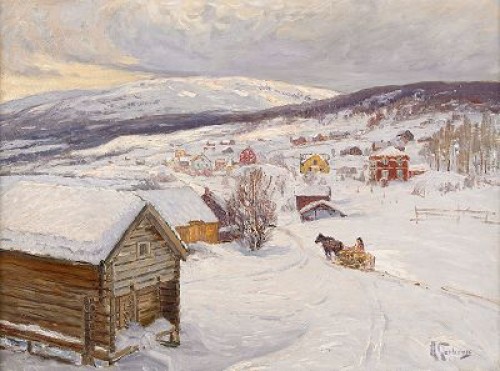 Eftermiddagsstämning - åre
Price SEK 14,000 (€1,320)
Estimated SEK 15,000–20,000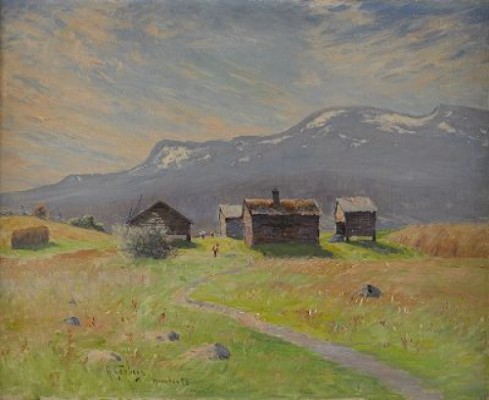 Norrländsk Fäbovall
(1898)
Price SEK 14,000 (€1,320)
Estimated SEK 12,000–15,000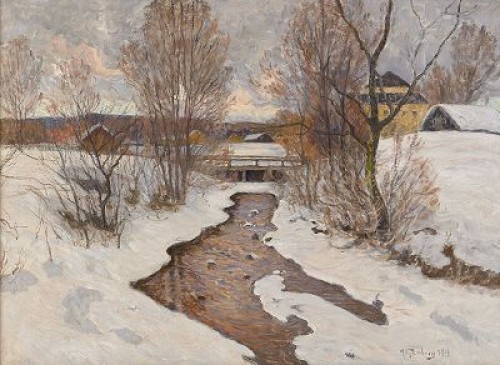 Aftonstämning I Bruksmiljö - Vintermotiv
(1919)
Price SEK 18,000 (€1,697)
Estimated SEK 20,000–25,000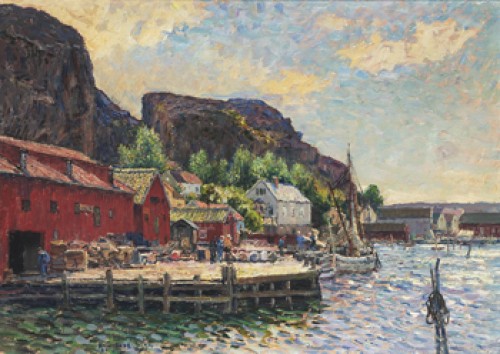 Hamnmotiv Från Fjällbacka
(1934)
Price SEK 6,500 (€591)
Estimated SEK 8,000–10,000