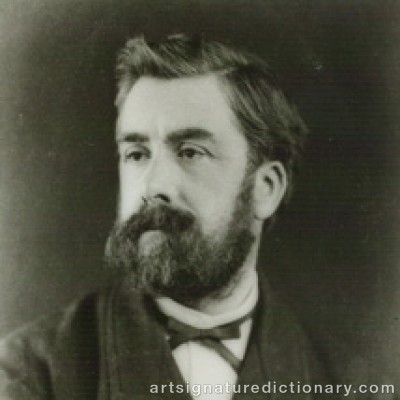 Anton MAUVE
1838–1888, Netherlands
Anthonij Rudolf Mauve was a Dutch realist painter who was a leading member of the Hague School. He signed his paintings 'A. Mauve' or with a monogrammed 'A.M.'. A master colorist, he was a very significant early influence on his cousin-in-law Vincent van Gogh.
Most of Mauve's work depicts people and animals in outdoor settings. In his Morning Ride in the Rijksmuseum, for example, fashionable equestrians at the seacoast are seen riding away from the viewer. An unconventional detail, horse droppings in the foreground, attests his commitment to realism.
His best known paintings depict peasants working in the fields. His paintings of flocks of sheep were especially popular with American patrons, so popular indeed that a price differential developed between scenes of "sheep coming" and "sheep going".
Source: https://artsandculture.google.com/entity/m05t6y5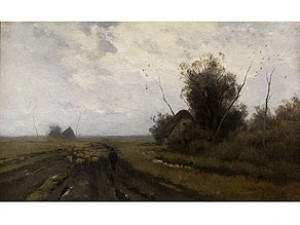 Weite Wiesenlandschaft In Abendstimmung Mit Heimziehender Schafherde
Price EUR 2,700
Estimated –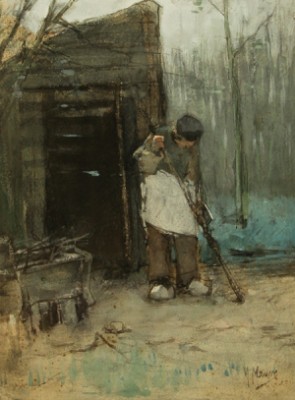 The Sweeper
Price USD 0 (€0) Not sold
Estimated USD 3,000–4,000