Arvid KNÖPPEL

1892–1970, Sweden
Name
Gustaf, Arvid, Oskar KNÖPPEL
Arvid Knöppel studied Fine Arts in Stockholm, on Althin painting school, and Germany and Italy. He has painted portraits, figurkomporitioner, and made drawings and sculptures of animals, portrait busts.
Represented: National Museum in Stockholm, Moderna Museet in Stockholm, Gothenburg Art Museum, Helsingborg Museum, Prince Eugen Waldemar cape and Museum in Karlstad.
Arvid Knöppel studerade vid Althins målarskola och Tekniska skolan samt Konsthögskolan, samt Tyskland och Italien. Han har målat porträtt, figurkomporitioner, samt gjort teckningar och skulpturer av djur, porträttbyster.

Representerad:
Nationalmuseum i Stockholm, Moderna Muséet i Stockholm, Göteborgs Konstmuseum, Helsingborgs museum, Prins Eugens Waldemars udde och i Karlstads museum.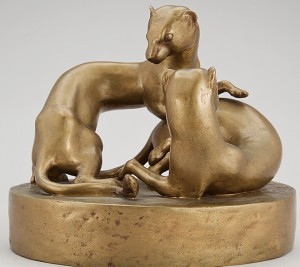 Price SEK 9,200 (€994)
Estimated SEK 10,000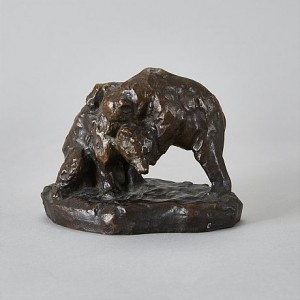 Lekande Björnungar
Price SEK 8,400 (€903)
Estimated SEK 8,000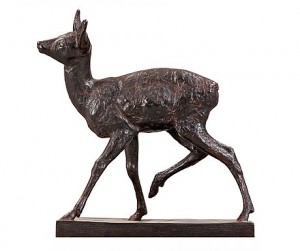 Rådjur
Price SEK 89,250 (€10,039) Incl. buyer's premium
Estimated SEK 70,000–90,000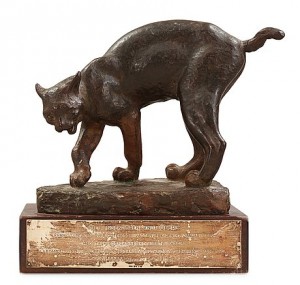 Smygande Lodjur
Price SEK 15,300 (€1,721) Incl. buyer's premium
Estimated SEK 12,000–15,000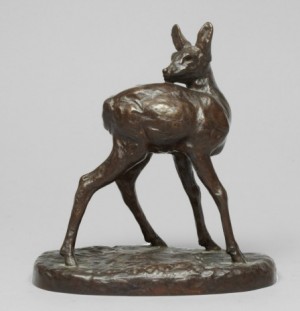 Rådjurskid
Price SEK 13,000 (€1,505)
Estimated SEK 10,000–12,000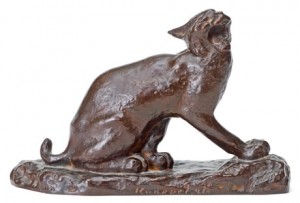 Price SEK 17,212 (€1,935) Incl. buyer's premium
Estimated SEK 12,000–15,000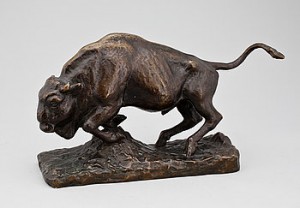 Bisonoxe
Price SEK 10,500 (€1,187)
Estimated SEK 8,000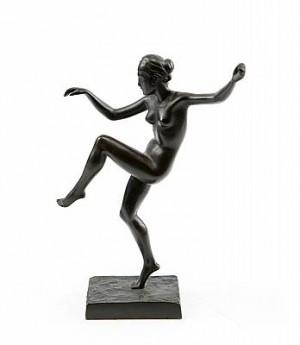 Price SEK 4,200 (€453)
Estimated SEK 2,000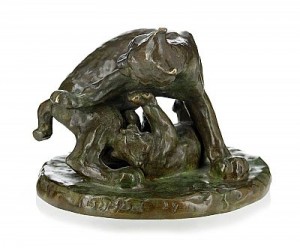 Price SEK 11,000 (€1,145)
Estimated SEK 12,000–15,000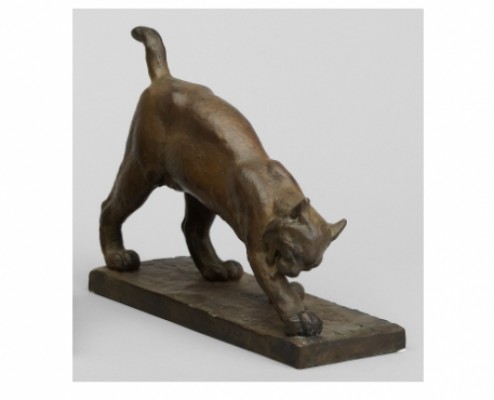 Lokatt
Price SEK 15,000 (€1,414)
Estimated SEK 4,000–5,000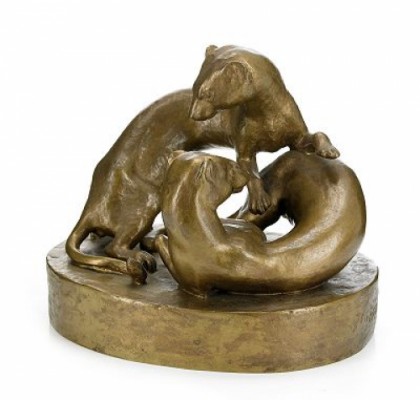 Lekande Hermeliner
(1935)
Price SEK 8,500 (€801)
Estimated SEK 6,000–8,000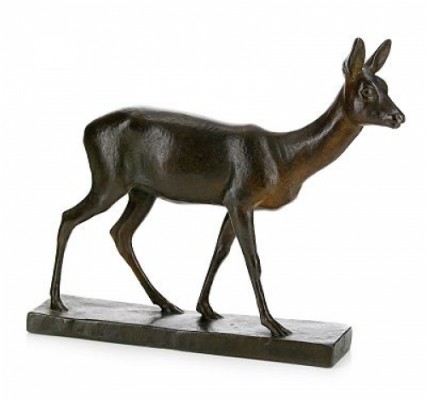 Rådjur
Price SEK 11,000 (€1,037)
Estimated SEK 6,000–8,000