Asmund ARLE

1918–1990, Sweden
Lived & Active In
Stockholm, Sweden
Asmund Arle studied at the Art Academy in Stockholm, Skåne painting school (Sweden), and undertook study tours to Paris. He worked with bronze sculptures often horses. He was professor of sculpture at the Art Academy in Stockholm 1961-1971.
Represented: National Museum in Stockholm, Moderna Museet in Stockholm, Gothenburg Museum of Art, Malmö Museum, Museum of Sketches in Lund and Trondheim Museum.

Asmund Arle utbildade sig på Konsthögskolan i Stockholm under 1940-talets senare del och hade bland andra Liss Eriksson som kamrat och Eric Grate som lärare. Tjugotalet år senare blev han professor i skulptur vid samma lärosäte.
I början av 1950-talet bosatte sig Arle i Paris och kom där i kontakt med skulpturer av Giacometti och Germaine Richier, båda kända för sina skildringar av människans ensamhet och sårbarhet. Men för Asmund Arle, bördig från den skånska landsbygden, var det inte i första hand människan utan djuret som var det centrala motivet. Utsattheten och sårbarheten skildrade han framför allt i hästens skepnad; det plötsligt skräckfyllda och skenande djuret som verkar trotsa alla naturlagar. I Arles konstnärskap är det hästen som är människans alter ego, bondens broder och livskamrat, hästen som urkraft och som ett skyggt och lättskrämt väsen. Arle arbetade med en grov och kraftfull modellering och ytbehandling och det var detta som gav hans skulpturer just denna urkraft. Det var också den dramatiska rörelsen som hos Arle var det väsentliga, hästarna galopperar ibland till synes tyngdlösa och på gränsen till sammanbrott.
Man har jämfört Arle med Carl Milles, men när Milles idealiserar, dramatiserar Arle. Han har sagt att han i sina konstverk försöker ge uttryck för det utlämnade och oskyddade, för det skrämda som söker skydd och kärlek.

Representerad:
Nationalmuseum i Stockholm, Moderna Muséet i Stockholm, Göteborgs Konstmuseum, Malmö Museum, Skissernas museum i Lund och Trondheims museum.
Source: Stockholms Auktionsverk, Stockholm Sweden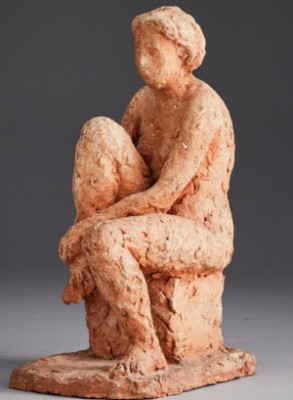 Skulptur, Sittande Modell
Price SEK 4,400 (€465)
Estimated SEK 1,000–1,500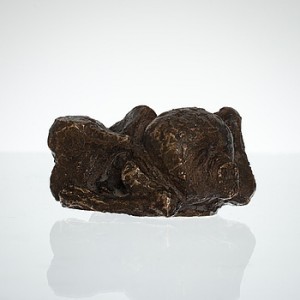 Figur (nykläckt Fågelunge)
Price SEK 2,800 (€336)
Estimated SEK 4,000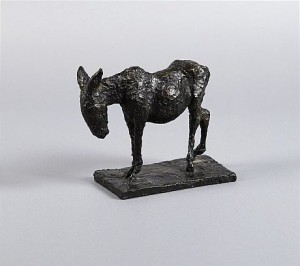 Price SEK 12,000 (€1,342)
Estimated SEK 4,000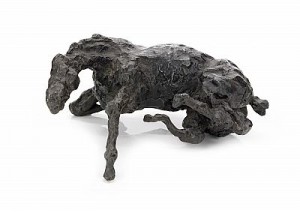 Häst
Price SEK 36,000 (€3,826)
Estimated SEK 25,000–30,000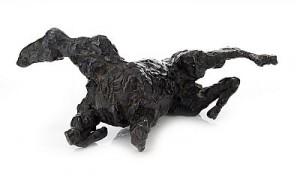 Häst Som Rullar Runt
Price SEK 30,000 (€3,258)
Estimated SEK 15,000–18,000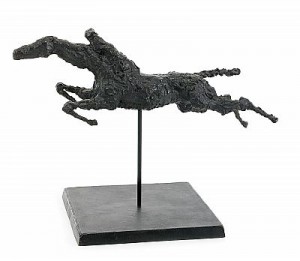 Springande Häst
Price SEK 80,000 (€7,726)
Estimated SEK 100,000–125,000