Axel NILSSON
1889–1980/1981, Sweden

Verdict of guilty
0201-K268616-11
Drawing, depicting a woman with headdress at a cafe table. 40x32 cm. (57x50 incl. Frame). The painting was submitted to the Auction House Kolonn in Sundbyberg, Sweden, for sale. The auction house did suspect that the painting was not authentic and called in police who took the painting seized for further investigation. Technical examination and expert commentary shows that the artwork is a forgery. Prosecutor's assessment: The painting is a forgery and shall be forfeited.
Teckning, föreställande kvinna i hatt vid cafébord. 40x32 cm. (57x50 inkl. ram). Målningen lämnades in till Auktionshuset Kolonn i Sundbyberg för försäljning. Auktionshuset fattade misstanke om att målningen inte var äkta och tillkallade polis som tog målningen i beslag för vidare utredning. Teknisk undersökning och expertifiering visar att teckningen är en förfalskning. Åklagarens bedömning: Målningen är en förfalskning och skall förverkas.
















Name
Karl Gustaf, Axel, NILSSON
Died
1980/1981, 29/12, Sweden
Axel Nilsson biografi:

Axel Nilsson studerade vid Tekniska skolan och Konstakademien i Stockholm samt vid studieresor till Frankrike och italien. Han räknas till en av de stora naivisterna vid 1900-talets början. Han tillhörde andra Smeduddskolonin och blev medlem i Färg och Form. Han har målat och etsat självporträtt, figurer, interiörer, naket, landskap med bl.a. motiv från Italien, gatubilder från Stockholm och stilleben.
Representerad:
Nationalmuseum, Moderna muséet, Göteborgs konstmuseum, Malmö museum, Nasjonalgalleriet i Oslo och Prins Eugens Waldemarsudde, Västerås, Svenska Statens porträttsamling på Gripsholms slott.
Source: Art Signature Dictionary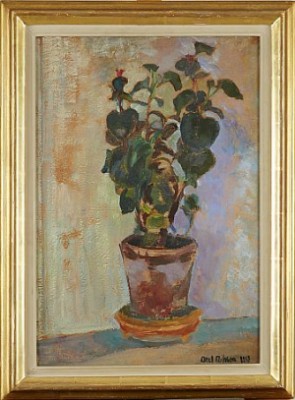 Price SEK 3,800 (€403) Not sold
Estimated SEK 5,000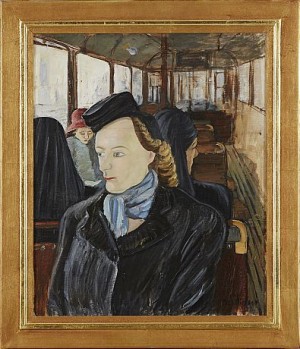 I Kupén
Price SEK 12,500 (€1,326)
Estimated SEK 8,000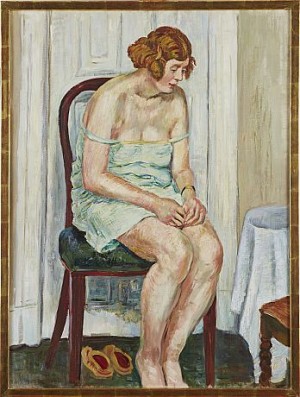 Price SEK 11,000 (€1,167)
Estimated SEK 6,000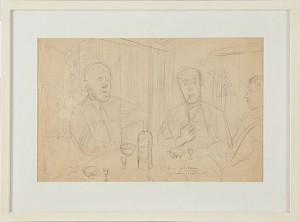 Price SEK 1,000 (€108)
Estimated SEK 3,000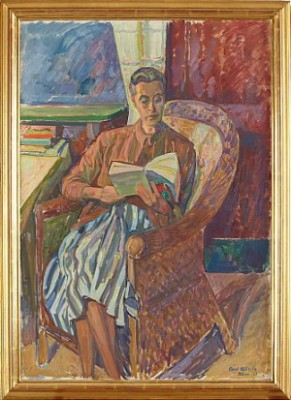 Price SEK 4,400 (€507)
Estimated SEK 3,000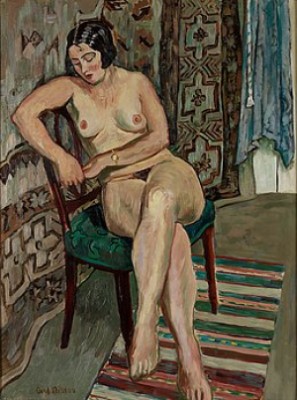 Modell
Price SEK 11,000 (€1,250)
Estimated SEK 7,000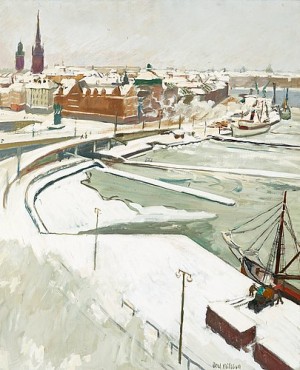 Price SEK 34,000 (€3,628)
Estimated SEK 30,000–40,000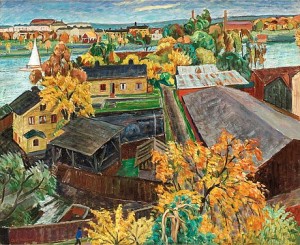 Höstlandskap, Smedsudden
(1930)
Price SEK 160,000 (€17,378)
Estimated SEK 175,000–200,000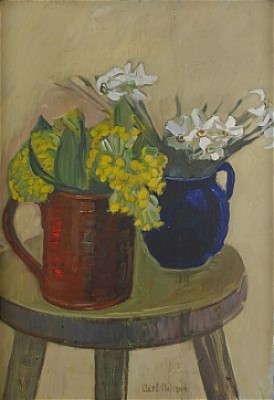 Blommor
Price SEK 10,000 (€1,086)
Estimated SEK 12,000–15,000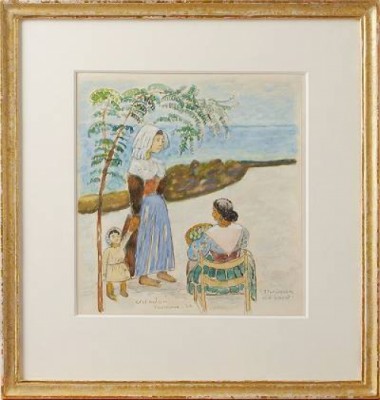 Strandbild Med Kvinnor
(1922)
Price SEK 1,800 (€176)
Estimated SEK 2,000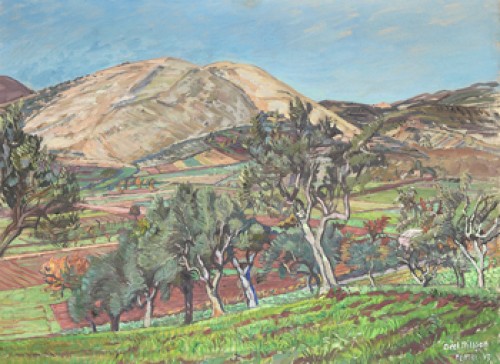 Italienskt Landskap
(-49)
Price SEK 18,000 (€1,636)
Estimated SEK 18,000–20,000