Axel WALLENBERG
1898–1996, Sweden
Name
Axel, Gereon WALLENBERG
Axel Wallenberg studied at the Technical School and Art Academy in Stockholm. He was a disciple and assistant to Carl Milles. He designed and modeled statues portrait busts, and medals. He worked as a curator at Millesgården 1955-1983.
Represented: Modern Museum in Stockholm, Millesgården, Archives in Lund, Borås Museum.
Axel Wallenberg studerade på Tekniska skolan och Konstakademien i Stockholm. Han var lärjunge och assistent till Carl Milles. Han utformade statyer och modellerade porträttbyster, samt medaljer. Han arbetade som intendent på Millesgården 1955-1983.
Offentlig utsmyckning:
Statyerna, Den heliga Birgitta i Rom.
Tre springande flickor i Helsingborg, fontän i Uppsala,
Morgon i Katrineholm,
Dansgrupp i Göteborg,
Hermes i Munksjöparken Jönköping,
Till erinran i Malmö,
Flickan, som lyssnar till fågeln i Västerås och Antwerpen,
Frida i Vänersborg,
Folkvisan i Gislaved, ytterligare en står placerad vid Smålands Nation i Uppsala
Och även kyrkliga arbeten, som predikstolen i Snöstorp, i Kallinge och Tore kyrkor.
Representerad:
Moderna Muséet i Stockholm, Millesgården, Arkivet i Lund, Borås museum.
Source: Internet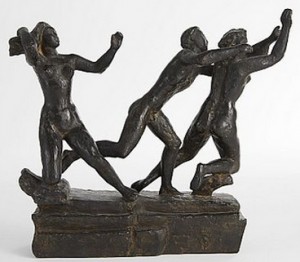 Price SEK 24,000 (€2,614)
Estimated SEK 12,000–15,000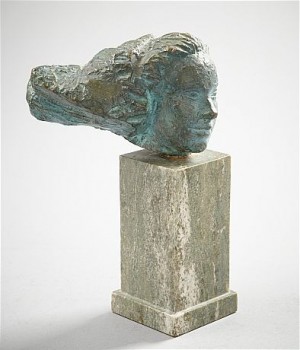 Kvinnohuvud
Price SEK 4,000 (€446)
Estimated SEK 4,000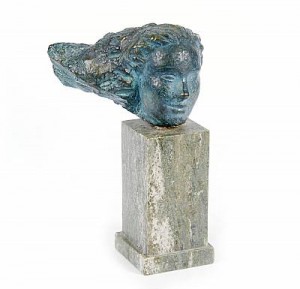 Kvinnohuvud
Price SEK 6,500 (€678)
Estimated SEK 4,000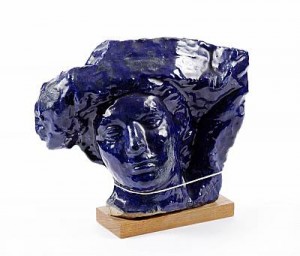 Kvinnohuvud
Price SEK 1,100 (€113)
Estimated SEK 1,500