Bengt Åberg is self-taught, with colorful expressionist paintings in the style of the Cobra group. Bengt Aberg and Bengt Lindström are old friends. For many years they lived neighbors Essvik in Njurunda, Sundsvall, Sweden. Eventually, they were also been fueled friends Paris. You can also see a kinship in their art. Represented in Sundsvall and Landskrona museums, Philips of the Paris National Public Art Council and the Parliament House.
Bengt Åberg är autodidakt, expressionist med färgstarkt måleri i bästa Cobragruppstil.
Representerad i flera landsting och kommuner, Sundsvalls och Landskrona museer, Philips i Paris Statens Konstråd samt Riksdagshuset
Bengt Åberg och Bengt Lindström är gamla vänner. I många år bodde de grannar i Essvik i Njurunda, Sundsvall. Så småningom blev de även konsnärsvänner Paris. Man kan också se ett släktskap i deras konst.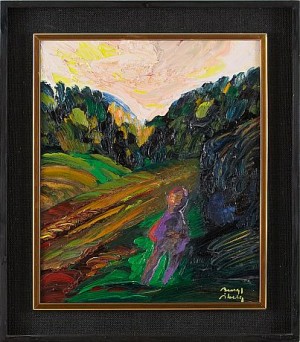 Jordbrukaren
Price SEK 2,000 (€215)
Estimated SEK 2,500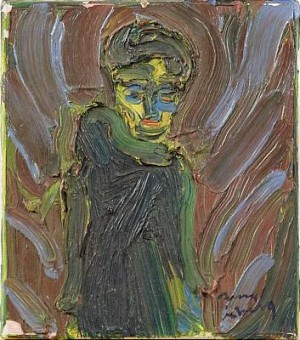 Kvinnofigur
Price SEK 800 (€82)
Estimated SEK 1,000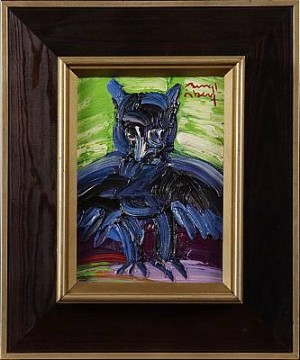 Fågel I Blått
Price SEK 1,000 (€100)
Estimated SEK 1,200