Bertil WARNOLF
1950, Sweden
Bertil Warnolf studied at the Painting and Graphics Schools Forum in Malmö. He paints in oil. Motifs composed of everyday objects such as matches, stones, mugs, glass balls which he compiles into symbolic images.
Bertil Warnolf studerade vid Målar- och Grafikskolan Forum i Malmö. Han målar i olja. Motiven består av vardagsföremål, som tändstickor, stenar, muggar, glaskulor vilka han sammanställer till symboliska bilder.

Separatutställningar:
Galleri Doktor Glas och Galleri 16 i Stockholm, Lillan Heidenberg i New York, Höganäs museum, Galleri Gertel och Galleri Persson i Malmö.

Representerad:
Malmö Museum, Nationalmuseum i Stockholm, Statens Konstråd, Västerås museum, flera muséer, samt kommuner och landsting.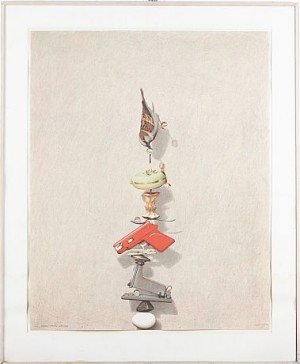 Balanserande Pilfink
(-87)
Price SEK 950 (€106)
Estimated SEK 1,000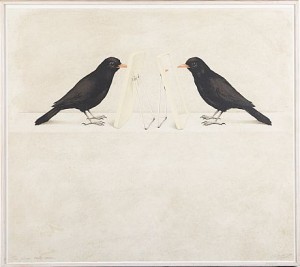 Price SEK 1,400 (€156)
Estimated SEK 1,500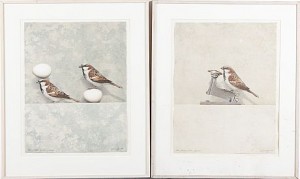 Price SEK 1,600 (€178)
Estimated SEK 1,500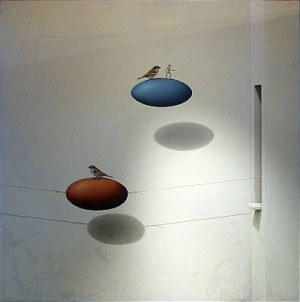 Surealistisk Komposition
(-88)
Price SEK 12,000 (€1,357)
Estimated SEK 7,000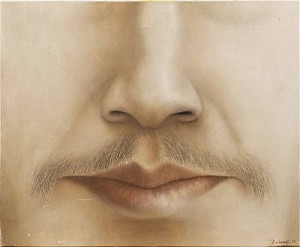 Price SEK 900 (€91) Not sold
Estimated SEK 1,500