Bo Hultén is a self thought artist, but his father Fred, a well known Swedish artist, was an acknowledged instructor in his artistic development.
Solo exhibitions:
Bo Hulten has had many solo exhibitions including Gallery Prisma, Händer and Dr Glas in Stockholm. He has also had a solo exhibitions in Aura Krognoshuset in Lund and Malmö Museum in Sweden.
Group exhibitions:
Bo Hultén has participated in many group exhibitions including \"Hjärtat sitter till vänster\" in the Gothenburg Art Museum and Landscape at the Swedish Royal Academy of Art.
Representation:
Work by Bo Hultén is presented in the Modern Museum of Art, and the Swedish National Museum in Stockholm. His work is also presented at the Gripsholm Gallery in Stockholm and the Municipal Museum in Malmö. 
Source: http://www.artnetgallery.com/artists/Hulten.htm
Bo Hultén är autodidakt. Stipendiat från: Skånes Konstförenings, Malmö Sparbanks stipendium för konstnärer och Ellen Trotzigstipendiet.

Offentlig utsmyckning:
Dekorationsarbete i Svenska Handelsbanken i Malmö.

Representerad:
Moderna Muséet i Stockholm och Malmö Museum. Åbo Konstmuséum.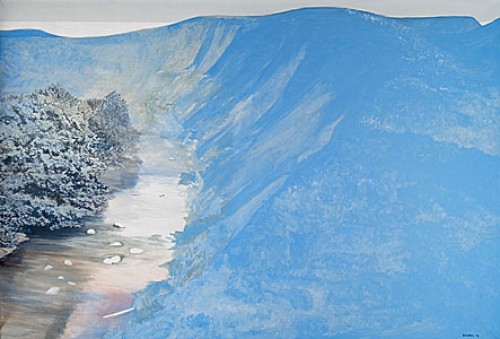 Bergigt Landskap
Price SEK 0 (€0)
Estimated SEK 30,000–40,000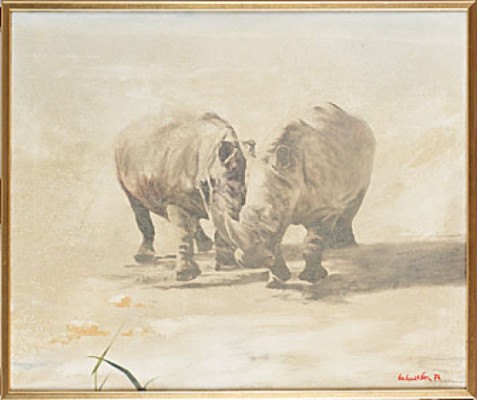 Price SEK 4,200 (€375)
Estimated SEK 6,000–8,000