Carl Einar BORGSTRÖM

1914, Sweden
Also known as: CEB
Name
Carl Einar BORGSTRÖM
Carl Einar Borgström studied at the Technical School and Art Academy in Stockholm. He has painted portraits in both oil and worked with rustic sculptures. He has also worked in wood, metal, silver, plastic and plaster.
Represented: Ystad Art Museum, Museum of Eskilstuna and Västerås Museum.
Source: Art Signature Dictionary
Carl Einar Borgström studerade vid Tekniska skolan och Konstakademien i Stockholm. Han samarbetade med Ystad Metall som gjöt skulpturer åt honom. Han har både målat porträtt i olja och arbetat med rustika skulpturer. Han har även arbetat i trä, metall, silver, plast och gips.

Representerad:
Ystads konstmuseum, Eskilstuna museum och Västerås Museum.
Source: Art Signature Dictionary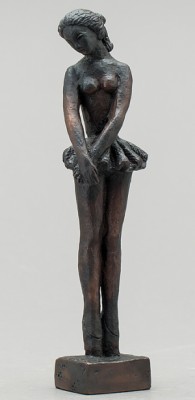 Balett Flickan
Price SEK 2,806 (€302)
Estimated SEK 1,500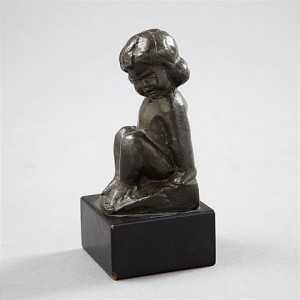 Sittande Flicka
Price SEK 2,200 (€256)
Estimated SEK 1,200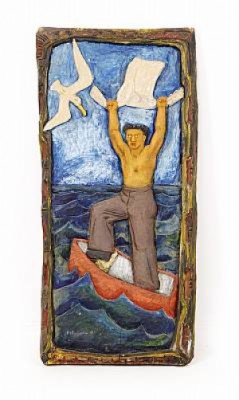 Sjöman Och Albatross
(-45)
Price SEK 2,400 (€262)
Estimated SEK 1,500