Carl Fredrik HILL

1849–1911, Sweden

Verdict of guilty
PHM Nr. 27
Oil on canvas signed Hill. The investigation revealed that the painting was a fake signed in lower left corner. It is painted on top of an earlier painting. It has not been possible to obtain the earlier painting, which probably dates from the early 1900s. It is the turn of the century style of painting and the painting seems done with palette knife, a mannerism that Hill is not used. Hill could not have done this painting. District Court: The painting is a forgery by the signing.
Oljemålning på duk signerad Hill. Vid undersökning visade det sig att tavlan var eftersignerad i nedre vänstra hörnet. Den är målad ovanpå en tidigare målning. Det har ej varit möjligt att få fram den äldre målningen, som dock torde vara från början av 1900-talet. Det är sekelskiftesstil på tavlan och målningen verkar gjord med palettkniv, ett maner som Hill ej använde. Hill kan ej ha utfört denna målning. Tingsrättens bedömning: Tavlan är förfalskad genom eftersignering.

Verdict of guilty
PHM Nr.52
Charcoal and pencil on cardboard, signed "Hill", 34x40 cm. Painting has been studied in a microscope. In this respect it has emerged that the signature Hill in the lower left corner is later than the painting in general. On the lower right corner of the painting has appeared residues of another signature. This is not readable but it is obvious that there is not Hill. The cardboard backing is recorded "Viesmar Bieler." The note was turned inward. The discernible remnants of the deleted signature can match the name on the back. Hill received the 1860 award for his tree drawings. There is no record that he would have indulged in figure drawing. The signature line with Hills in that it was written in capital letters. Hill, however, used the straighter capitals than the drawing. The signing can not be made by him The District Court's assessment: The painting has changed and subsequently been provided with a forged signature. Carl Fredrik Hill has not performed nor signed the painting. It is a forgery.
Kol och blyerts på kartong, signerad "Hill", 34x40 cm. Målningen har undersökts i mikroskop. Härvid har framkommit att signaturen Hill i nedre vänstra hörnet är senare än målningen i övrigt. På målningens nedre högra hörn har framträtt rester av en annan signatur. Denna är inte läsbar men det är uppenbart att där inte står Hill. På kartongens baksida är antecknat "Viesmar Bieler". Anteckningen var vänd inåt. De skönjbara resterna av den borttagna signaturen kan överensstämma med namnet på baksidan. Hill erhöll på 1860-talet pris för sina trädteckningar. Det finns inga uppgifter om att han skulle ha ägnat sig åt figurteckning. Signaturen stämmer med Hills såtillvida att den skrivits med versaler. Hill använde dock rakare versaler än teckningens. Signeringen kan inte vara utförd av denne Tingsrättens bedömning: Målningen har förändrats och i efterhand blivit försedd med en förfalskad signatur. Carl Fredrik Hill har ej utfört ej heller signerat målningen. Det är en förfalskning.

Verdict of guilty
DB 504, B 229/83, (int.nr. PHM3774:1)
Watercolor, signed "Hill", boardwalk. Ostensibly depicting a genuine painting by Carl Fredrik Hill. The painting has been seized by police and after examination been assessed as a forgery.
Akvarell, Strandpromenad, signerad "Hill". Skenbart föreställande en äkta målning utförd av Carl Fredrik Hill. Målningen har tagits i beslag av polis och efter utredning bedömts som en förfalskning.














Carl Fredrik Hill was a Swedish painter. Carl Fredrik Hill's work has exercised a crucial impact on modern 20th-century art.

Born the son of a mathematics professor, Hill grew up in the narrowness of the university town of Lund in southern Sweden and had to strike out his career as a landscape painter against his father's resistance. After studying at the Stockholm Academy of Fine Arts, he went to France where he became one of the most original Swedish landscape painters of his time. In the summer of 1874 Carl Fredrik Hill travelled to the village of Barbizon south of Paris, a Mecca for artists worldwide. Both the Barbizon School and Camille Corot had a decisive influence on him.

Hill\'s landscapes own a singular intensity. He has himself written: "I have become convinced that art has no other goal than truth, le vrai. Not the tritely naturalistic, but the true heart.\"
He sought his subjects at different sites in France, Monitigny, Champagne and Normandy. \"Ambition drives me to overexert myself and gives myself no peace\" he said. Yet, Hill's endeavors were not crowned with official success; due to their radical tenor, his works were rejected when he presented them at the Paris Salons. When he had a severe psychotic attack and was hospitalized at the age of 28, his career as a landscape painter came to an untimely end. He was diagnosed with hallucinations and paranoia. Friends helped him get home to Sweden where he gained sanctuary at home after a short period in the St Lars mental hospital in Lund. There he was cared for by his mother and a sister for 28 years until his death in 1911.

For these years before his death Hill\'s creative work entered a new phase. As the Swedish art historian Ragnar Josephson calls it: "the second great period of his life as a painter". His artistry continued unabated. During these years, he drew four drawings a day in a flow of imagination that has fascinated people ever since. \"The prince of whispers ... where the world glows in a blood-red struggle\" writes Gunnar Ekelöf in a poem to Hill.
The motifs for Hill\'s drawings in this period came from imagination and memory as well as from older art and illustrations. To Carl Fredrik Hill drawing was a way to take control of the new world which had now succeeded the old one. On the paper he created a world of his own. Drawing became a way to distract the evil forces that surrounded him constantly. He defended himself, using a pencil as his weapon.

That is what the artist wrote pathetically right across a stormy sky in one of the drawings from the time of his illness in Lund. Unfortunately Hill never lived to see his recognition as an artist.
Carl Fredrik Hill produced thousands of drawings in various techniques: crayon, pencil, ink, India ink and watercolour. Many have been lost. Some 3.500 drawings are still thought to exist, of which more than 2.000 are part of the collections of the Malmö Art Museum, as are 23 of his oil paintings, which belong to the most beautiful works of Swedish art history. Hill\'s varied subjects and styles over this period seem to have anticipated many modern movements and artists unknown to him, Henri Matisse and Pablo Picasso among them. The largeest collection of all was donated to the Malmö Art Museum by Hill\'s heirs and have been increased with important gifts from private collections.
Carl Fredrik Hill's drawings were discovered and admired by artists mainly. Thanks to the Swedish collector Rolf de Maré, Hill's work become known in connection with the French avant-garde of the 1920s and 1930s. In 1949, a houndred years after Hill\'s birth, a travelling exhibition was shown in London, Luzern, Basel, Geneva and Hamburg. The exhibition was a great success and in 1952 the Tessin Institute in Paris published a book about Hill with an introduction by Jacques Lassaigne. Since then several works about Hill have appeared in Sweden, and Hill exhibition succeed one another both in Sweden and abroad. Hill is now reckoned as one of Sweden\'s best landscape painters. And it is especially interesting that the drawings done dúring the time he was ill in Lund have made him known outside Sweden as well.
Today his drawings continues to be a rich source of inspiration for both Swedish and international artists such as Arnulf Rainer, Günter Brus, Georg Baselitz, Per Kirkeby, Torsten Andersson, Ola Billgren, or Donald Baechler.
In retrospect, there is nothing wrong with Carl Fredrik Hill\'s success. But in the Lund Register of Deaths in 1911, he is listed as a \"former landscape painter\".
Source: From Wikipedia, the free encyclopedia
Carl Fredrik Hill blev egentligen riktig känd efter sin död. Efter några års studier på Konstakademien i Stockholm reser han till Frankrike där han fortsätter sin konstnärliga studier på egen hand. År 1878 drabbas han av ett psykiskt sammanbrott och vårdas på olika mentalsjukhus till 1883 då han flyttas tillbaka till barndomshemmet under vårdnad av modern och systern. Han avlider 1911 efter många års kreativitet i det tysta.
Carl Fredrik Hill var utan tvivel en av Sveriges mest mångfacetterade konstnärer. Både nationellt och internationellt söker han sin like vad gäller kraftfullhet och koloristisk mognad. Hans finstämda landskapsmålningar från tiden innan sjukdomsåren är väl jämförbara med Corots och teckningarna från sjukdomsåren är, snart hundra år efter hans död, fortfarande oöverträffade i sin pregnans och kompromisslöshet. Många är de konstnärer som låtit sig inspireras av detta myller av infall och denna sanslösa fantasi som ständigt letade sig till det mentala gränslandets sista utpost. Utom en del smärre landskap från Skåne har han företrädesvis målat franska motiv.

Representerad:
Nationalmuseum i Stockholm, Göteborgs konstmuseum, Valdemarsudde, Kulturen i Lund, Malmö Konstmuseum, med den stora Carl Fredrik Hill-Samlingen, samt i ett flertal privata samlingar.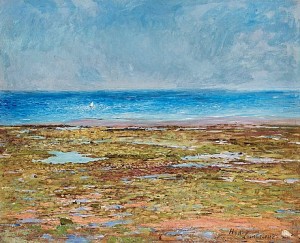 "havsbris – Luc-sur-mer"
(Executed in 1876)
Price SEK 4,287,500 (€437,539) Incl. buyer's premium
Estimated SEK 4,000,000–5,000,000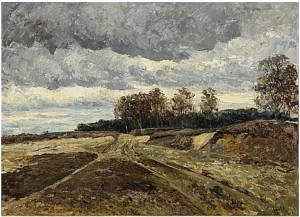 Höstlandskap
(Executed in 1876)
Price SEK 0 (€0) Not sold
Estimated SEK 500,000–600,000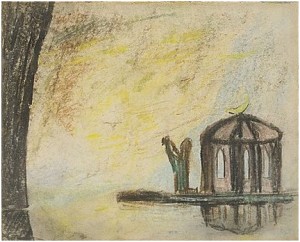 I Bön Vid Templet
Price SEK 150,000 (€16,556)
Estimated SEK 40,000–50,000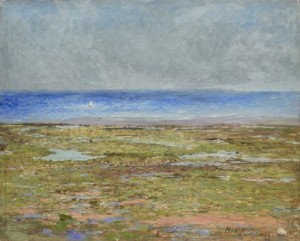 Havsbris – Luc-sur-mer
(Executed in 1876)
Price SEK 3,500,000 (€402,150)
Estimated SEK 2,000,000–3,000,000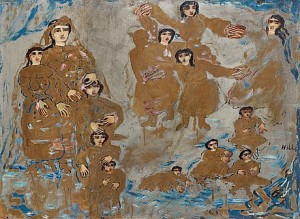 The Family - Variation I
Price SEK 9,800,000 (€1,058,302) Incl. buyer's premium
Estimated –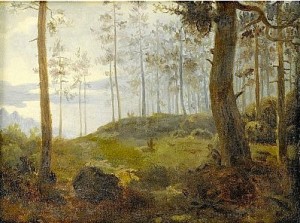 Furuskog
Price SEK 24,000 (€2,708)
Estimated SEK 30,000–40,000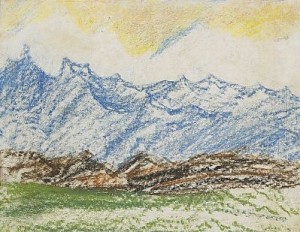 Blånande Berg
Price SEK 17,000 (€1,918)
Estimated SEK 20,000–25,000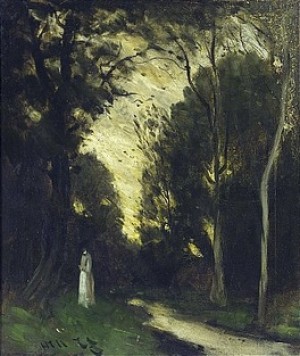 Aftonstämning Med Vitklädd Figur
(-75)
Price SEK 800,000 (€90,272)
Estimated SEK 800,000–1,000,000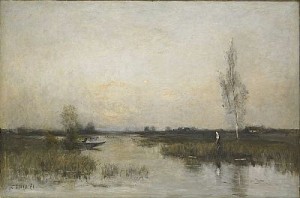 Price SEK 900,000 (€99,441)
Estimated SEK 1,200,000–1,500,000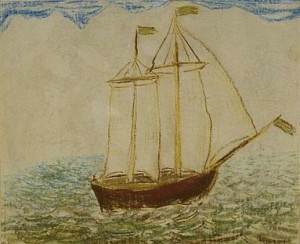 Fartyg
Price SEK 28,000 (€3,094)
Estimated SEK 25,000–30,000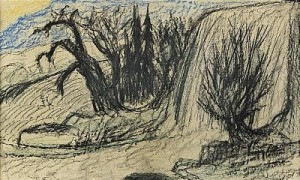 Vattenfall
Price SEK 44,000 (€4,862)
Estimated SEK 20,000–25,000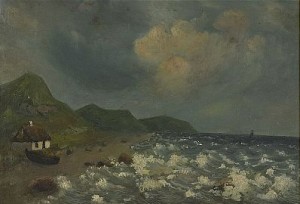 Motiv Fån Sydvestra Kusten
(1866)
Price SEK 65,000 (€7,182)
Estimated SEK 70,000–80,000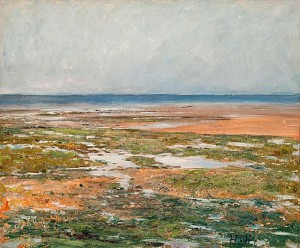 Strandmotiv Från Luc-sur-mer
(Executed 1876)
Price SEK 3,000,000 (€324,000)
Estimated SEK 2,500,000–3,000,000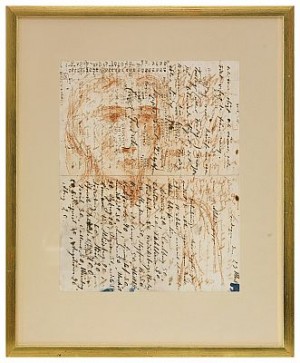 Självporträtt Från Sjukdomsperioden
(-73)
Price SEK 180,000 (€20,160)
Estimated SEK 150,000–175,000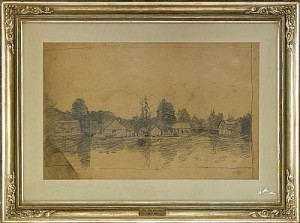 Motiv Från Stenfors
Price SEK 11,000 (€1,232)
Estimated SEK 12,000–15,000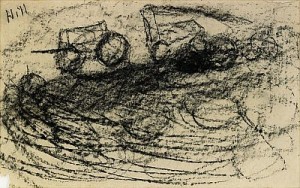 Loket
Price SEK 25,000 (€2,800)
Estimated SEK 15,000–18,000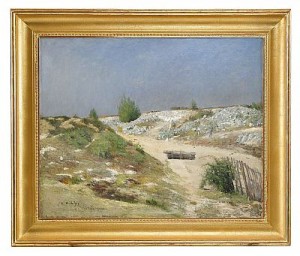 Forêt De Fontainbleau
(Executed 1875 Jun)
Price SEK 3,900,000 (€436,800)
Estimated SEK 4,000,000–5,000,000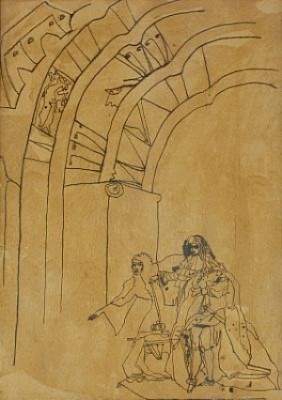 Ludvig Xiv
Price SEK 28,000 (€2,915)
Estimated SEK 30,000–40,000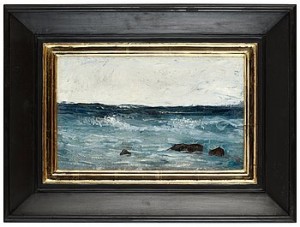 Marin
Price SEK 290,000 (€30,134)
Estimated SEK 200,000–300,000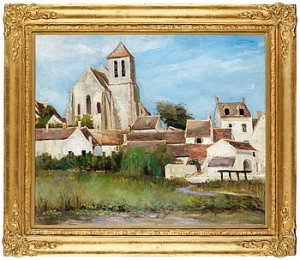 Price SEK 1,350,000 (€140,279)
Estimated SEK 1,500,000–2,000,000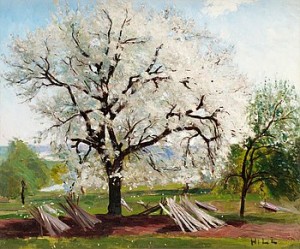 Det Blommande Fruktträdet
(1877)
Price SEK 9,200,000 (€955,972)
Estimated SEK 4,000,000–5,000,000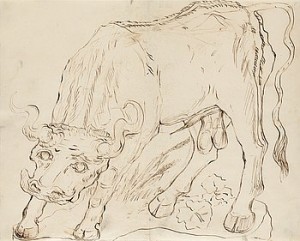 Tjur
Price SEK 152,000 (€15,794)
Estimated SEK 30,000–40,000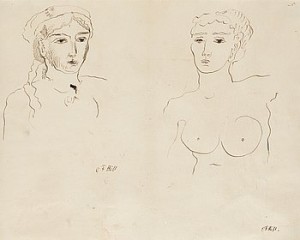 Figurkomposition Med Två Kvinnor
Price SEK 14,000 (€1,455)
Estimated SEK 20,000–30,000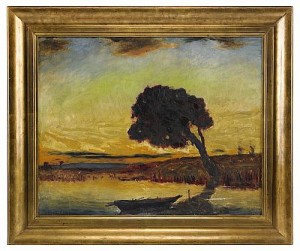 Afton
Price SEK 6,900,000 (€659,985)
Estimated SEK 3,500,000–4,000,000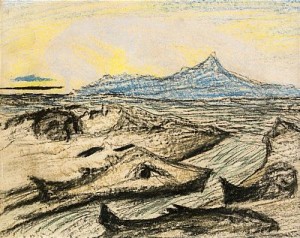 Strandade Valar
Price SEK 22,000 (€2,104)
Estimated SEK 25,000–30,000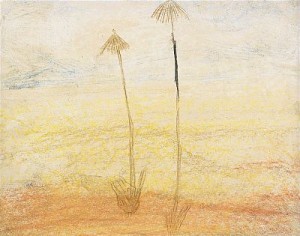 Landskap Med Palmer
Price SEK 37,000 (€3,539)
Estimated SEK 25,000–30,000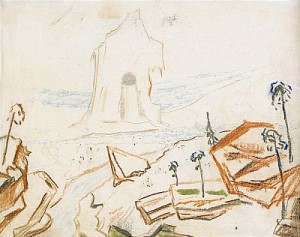 Landskap Med Träd Och Vatten
Price SEK 22,000 (€2,104)
Estimated SEK 25,000–30,000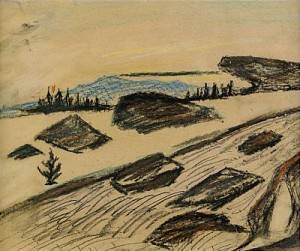 Landskap Med Klippor Och Fors
Price SEK 16,000 (€1,530)
Estimated SEK 18,000–20,000