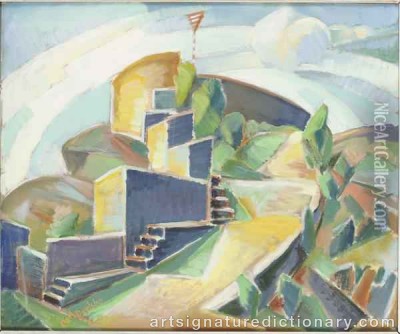 Carl DEELSBO

1892–1990, Sweden
Also known as: CD, Persson
Name
Carl, Nikolaus DEELSBO
Carl Deelsbo studied painting and sculpture at the Art Academy, as well as in Paris and Dresden. He has painted landscapes and portraits in oil. Represented: National Museum in Stockholm, Statens Museum for Kunst in Copenhagen, Berlin and Dresden.
Carl Deelsbo, målare, grafiker. Halvbror med konstnären Fritiof Strandberg, uppväxt och skolgång i Bollnäs. Började 1909 Altins målarskola. Elev vid konsthögskolan 1910 studerade där måleri, senare skulptur och etsning. Företog studierresor i mellaneuropa under mellankrigstiden. Bosatte sig på västkusten och startade egen konst- och reklamskola. C D ställde första gången ut 1909 i Stockholm och deltog i ett flertal samlings och separatutställningar mellan krigen. Han målade främst landskap, porträtt och stilleben. Han målade expressionistiskt, naturlikt utan detaljrealism. C D är representerad på nationalmuseum, på museer i Berlin, Dresden, Tallin, Köpenhamn, Minneapolis samt med ett 30-tal etsningar i Kungliga biblioteket, samt kommunala samlingar.

Representerad:
Nationalmuseum i Stockholm, Statens Museum för Kunst i Köpenhamn, i Berlin och Dresden.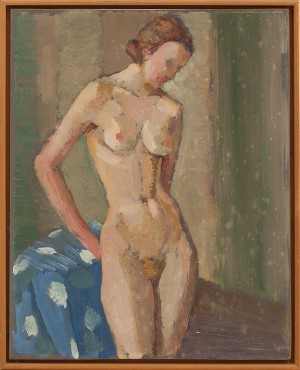 Price SEK 650 (€68)
Estimated SEK 2,000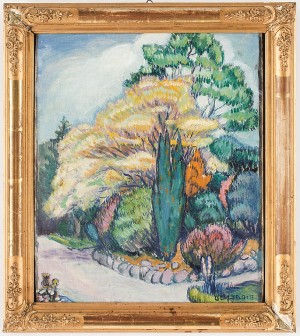 Price SEK 2,400 (€271)
Estimated SEK 1,500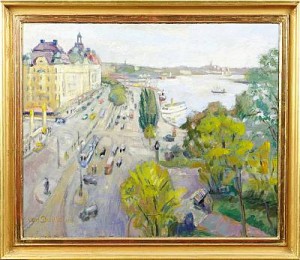 Strandvägen - Stockholm
(1931)
Price SEK 3,500 (€390)
Estimated SEK 3,000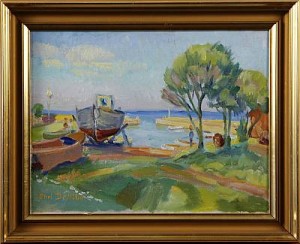 Motiv Från Båstad
Price SEK 900 (€93) Not sold
Estimated SEK 1,500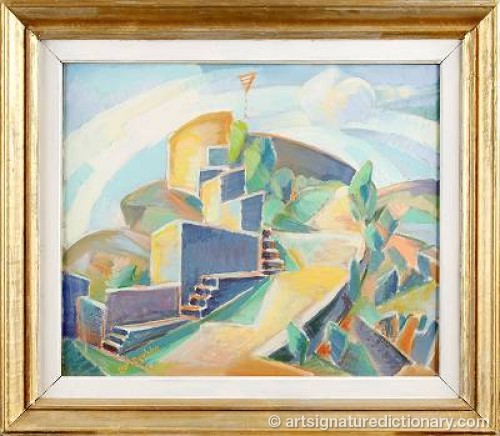 Kustlandskap
Price SEK 2,700 (€286)
Estimated SEK 2,500