David PARSEN
1896–1977, Sweden
David Parsen studied privately with various artists, as well as in Blombergs painting school. He has painted landscapes of lakes, and forest and wildlife motifs.
Represented: Leksand Museum.
Source: Art Signature Dictionary
David Parsen studerade privat hos olika konstnärer, samt vid Blombergs målarskola. Han har målat landskap med sjöar, samt skogs och vildmarksmotiv.
Representerad: Leksands museum.
Source: Art Signature Dictionary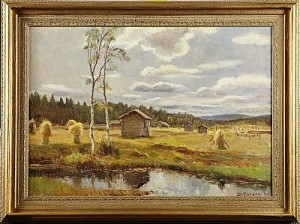 Landskap
Price SEK 1,300 (€141)
Estimated SEK 1,000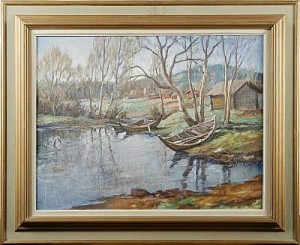 Price SEK 0 (€0) Not sold
Estimated SEK 1,000