Ebba HEDQUIST
1909–2001, Sweden
Name
Ebba, Alida HEDQUIST
Ebba Hedquist studied at the Accademia del Nudo, Rome, Italy. At the Ecole Nationale Superieure des Beaux-Arts, Paris, France.
Source: Art Signature Dictionary
Ebba Hedquist studerade vid Accademia del Nudo, Rom, Italien. Vid Ecole Nationale Supérieure des Beaux-Arts, Paris, Frankrike.
Offentlig utsmyckning: Stockholm, Norrtälje, Västerås, Ryds Centrum Linköping, Ekholmens Centrum, Brokindsleden mitt emot Ekholmens Centrum, Vinden, Luleå, Malmö, Piteå.
Representerad: Nationalmuseum i Stockholm med en skulptur i terrakotta, "Flickhuvud" från 1950. HMK Gustav VI Adolfs samlingar. 1969 Riddare av Vasaorden, 1974 Kommendör av Vasaorden.
Source: Art Signature Dictionary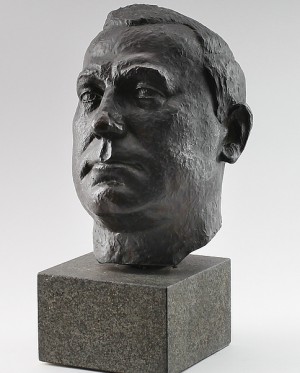 Manshuvud. Sockel Av Marmor
(-46)
Price SEK 1,800 (€194)
Estimated SEK 2,000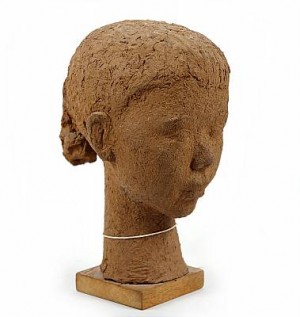 Flickhuvud
Price SEK 1,200 (€121)
Estimated SEK 1,000