Eero NELIMARKKA

1891–1977, Finland

Verdict of guilty
T/200603/001_6410/R/13835/04
Oil on canvas, winter landscape with barns, signed "Eero Nelimarkka 1955", 39x47 cm. Attempted fraud with several paintings by famous Finnish artists. A man tried to sell fake paintings bearing the certificate of authenticity. In search of the man's home and car police found several counterfeits and equipment for the production of fakes. Upon questioning the man explains that he bought the paintings from a gallery in Helsinki sometime in the 1990s. After an expert investigation and judgment declared that the painting is not genuine. It is a forgery.
Mies tarjosi lappeenrantalaiseen panttilainaamoon v. 1897 tehtyä Axel Gallénin (myöh. Akseli Gallen-Kallela) taulua, jonka aitoutta oli syytä epäillä. Miehellä ei ollut teokselle aitoustodistusta, jota liike vaati, vain ostokuitti. Hän ei myöskään suostunut jättämään maalausta arvioitavaksi. Miehen kotietsinnän yhteydessä hänen autostaan löytyi vielä Eero Nelimarkan ja Elvi Maarnin (myöh. Aaltonen) nimellä signeeratut maalaukset, jotka myös osoittautuivat väärennöksiksi. Mies kertoi ostaneensa taulut 1990-luvulla taidegallerioista Helsingistä tai Tampereelta tai mahdollisesti saaneensa Maarnin taulun lahjaksi. Mies tuomittiin menettämään valtiolle kolme omistamaansa väärennettyä taideteosta. Aihe on Nelimarkalle tyypillinen, mutta toteutus poikkeaa aidoista töistä mm. väririnnastusten osalta. Myös maalausmateriaalit poikkeavat Nelimarkan käyttämistä.
Oljemålning på duk, vinterlandskap med lador, signerad "Eero Nelimarkka 1955", 39x47 cm. Försök till bedrägeri med flertal målningar av kända finska konstnärer. En man försökte sälja förfalskade målningar försedda med äkthetsintyg. Vid husrannsakan i mannens bostad och bil fann polisen flera förfalskningar samt utrustning för framställning av förfalskningar. Vid förhör förklarar mannen att han köpt målningarna från ett galleri i Helsingfors någon gång under 1990-talet. Efter expertutredning och dom förklarades att målningen inte är äkta. Det är en förfalskning.













Eero Nelimarkka biografi:

Eero Nelimarkka var en finländsk bildkonstnär född i Vasa i Finland. Nelimarkka är främst känd för sina landskapsmålningar från den finska Österbotten och porträtt av framstående finska personer och egna familjemedlemmar. Hans landskapsskildringar visar ofta flacka, harmoniska landskap i brungröna nyanser.
Source: www.bukowskis.com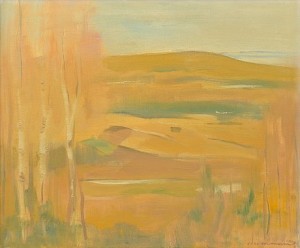 Price EUR 1,403 Incl. buyer's premium
Estimated EUR 1,200–1,500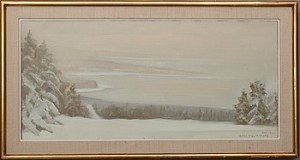 Vinterlandskap Från Koli
(1921)
Price EUR 2,700
Estimated EUR 1,000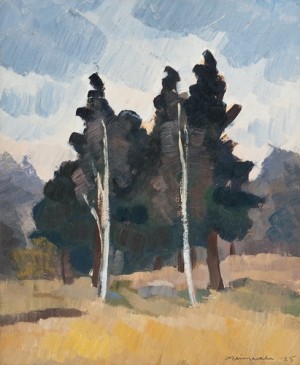 Price EUR 1,914
Estimated EUR 1,500–2,000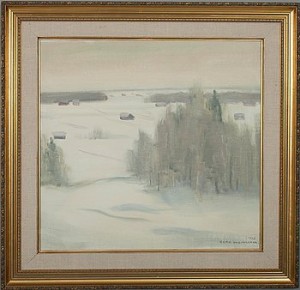 Price EUR 1,000
Estimated EUR 900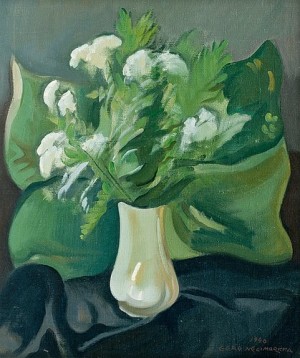 Price EUR 2,400
Estimated EUR 1,700–2,300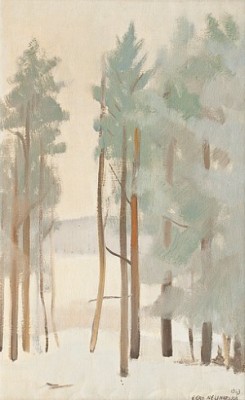 Price EUR 2,400
Estimated EUR 1,000–2,000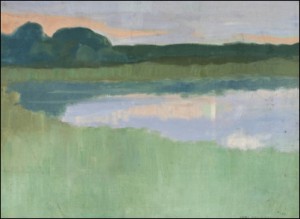 Price EUR 1,300
Estimated EUR 1,300–1,600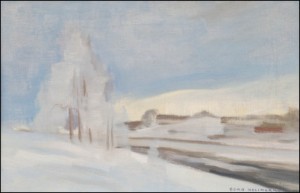 Talvinen Jokimaisema
Price EUR 800
Estimated EUR 800–1,000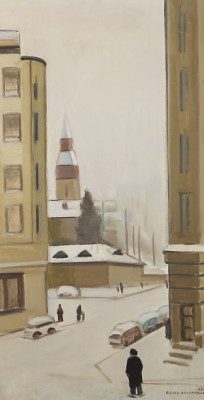 View From The Töölö District Helsinki
(1970)
Price EUR 2,600
Estimated EUR 1,500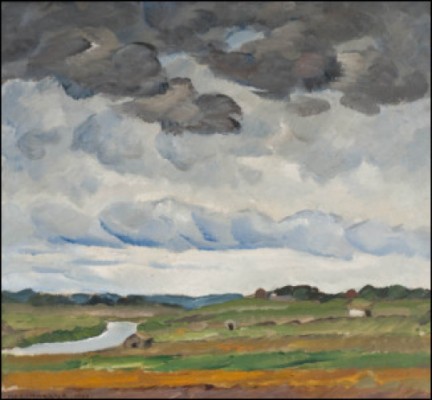 Price EUR 1,600
Estimated EUR 2,000–2,500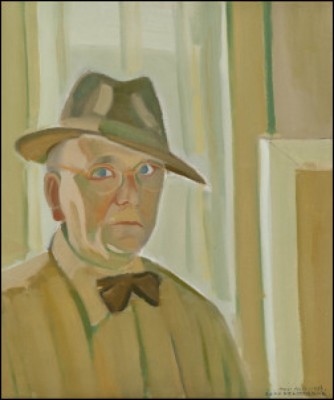 Price EUR 1,900
Estimated EUR 1,800–2,300