Elvi MAARNI

1907–2006, Finland
Also known as: EM

Verdict of guilty
T/200603/002_6410/R/13835/04
Oil on panel, 38x28 cm, Boy and dog. A private person tried to pawn a forged painting to the pawn shop in Lappeenranta. He had also counterfeits of Elvi Maarni (later Aaltonen) and Eero Nelimarkka. The artist herself proved that the painting was a forgery. The brush technique and the colors are different from those in the authentic painting.
Mies tarjosi lappeenrantalaiseen panttilainaamoon v. 1897 tehtyä Axel Gallénin (myöh. Akseli Gallen-Kallela) taulua, jonka aitoutta oli syytä epäillä. Miehellä ei ollut teokselle aitoustodistusta, jota liike vaati, vain ostokuitti. Hän ei myöskään suostunut jättämään maalausta arvioitavaksi. Miehen kotietsinnän yhteydessä hänen autostaan löytyi vielä Eero Nelimarkan ja Elvi Maarnin (myöh. Aaltonen) nimellä signeeratut maalaukset, jotka myös osoittautuivat väärennöksiksi. Mies kertoi ostaneensa taulut 1990-luvulla taidegallerioista Helsingistä tai Tampereelta tai mahdollisesti saaneensa Maarnin taulun lahjaksi. Mies tuomittiin menettämään valtiolle kolme omistamaansa väärennettyä taideteosta. Taiteilija itse, Elvi Aaltonen (ent. Maarni) todisti taulun olevan väärennös. Sivellintekniikka ja värit ovat toisenlaiset kuin aidossa teoksessa, johon väärennös pohjautuu.
Olja på pannå, 38x28 cm, Pojke och hund. En privatperson försökte pantsätta en förfalskad målning på ett pantlånekontor i Villmanstrand. Han hade också förfalskningar av Elvi Maarni (senare Aaltonen) och Eero Nelimarkka. Konstnären har själv intygat att denna målning är en förfalskning – penselföring och färger stämmer inte överens med originalet.

Verdict of guilty
6070/R/154935/02/TVP1
Oil on canvas, signed "Maarni". Ostensibly depicting a genuine painting by Elvi Maarni. The painting has been seized by police and after examination been assessed as a forgery.
Oljemålning på duk, signerad "Maarni". Skenbart föreställande en äkta målning utförd av Elvi Maarni. Målningen har tagits i beslag av polis och efter utredning bedömts som en förfalskning.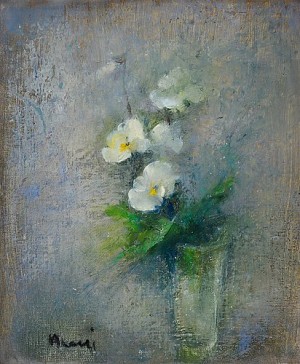 White Flowers
Price EUR 3,190 Incl. buyer's premium
Estimated EUR 2,000–2,500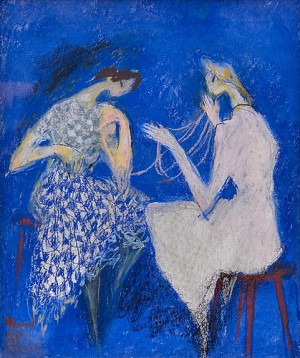 Handcraft
Price EUR 4,210 Incl. buyer's premium
Estimated EUR 2,000–3,000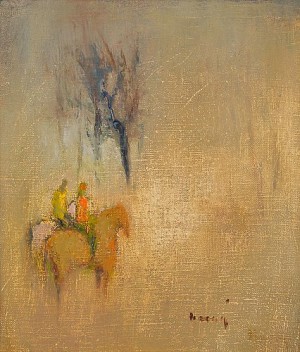 Riders
Price EUR 2,807 Incl. buyer's premium
Estimated EUR 2,200–2,500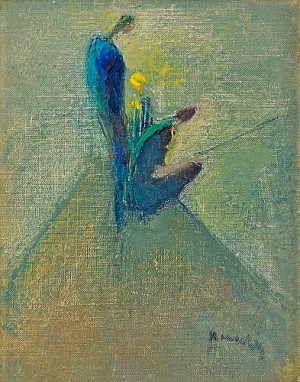 Fishing
Price EUR 1,914 Incl. buyer's premium
Estimated EUR 1,500–1,800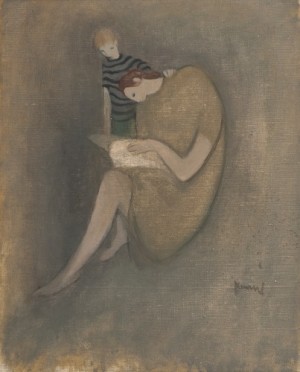 Together
Price EUR 3,000
Estimated EUR 3,000–4,000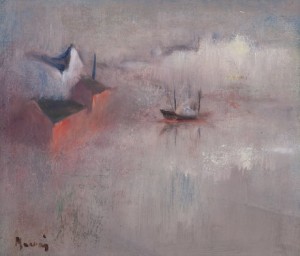 From Hietalahti, Helsinki
Price EUR 4,000
Estimated EUR 2,000–3,000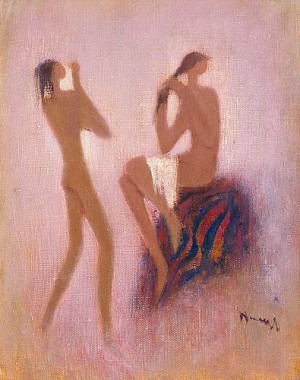 Bathers
Price EUR 3,700
Estimated EUR 3,500–4,000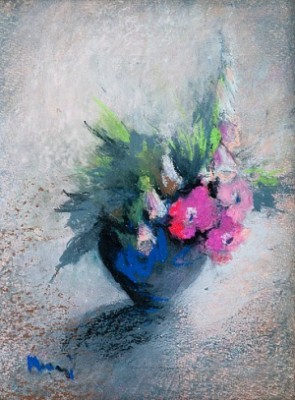 Pink Flowers
Price EUR 2,500
Estimated EUR 1,200–1,500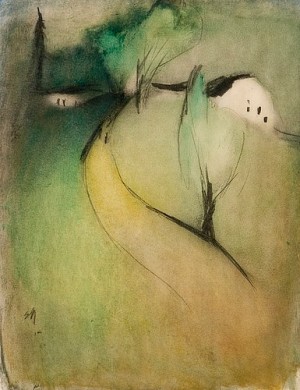 Park Avenue
Price EUR 2,000
Estimated EUR 2,000–2,500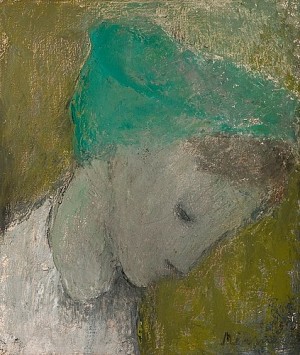 A Girl
Price EUR 5,200
Estimated EUR 2,500–3,000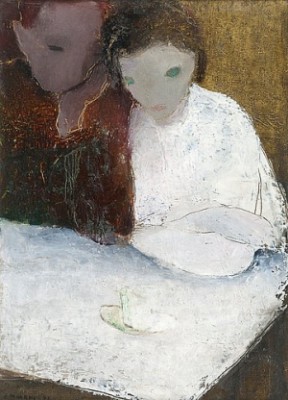 A Moment For Coffee
(-43)
Price EUR 3,600
Estimated EUR 3,500–4,000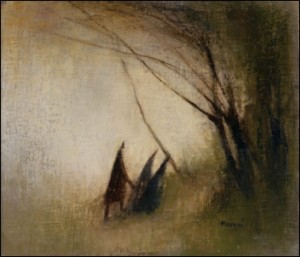 Kotimatkalla Puistossa
Price EUR 3,400
Estimated EUR 3,000–4,000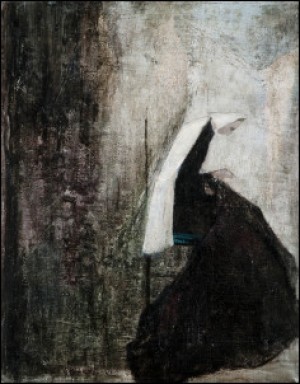 Price EUR 7,800
Estimated EUR 3,000–3,500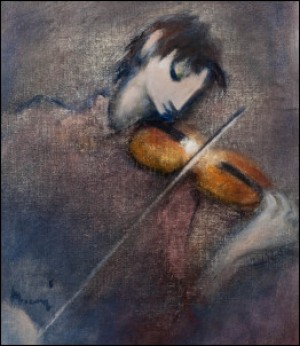 Viulunsoittaja
Price EUR 5,600
Estimated EUR 3,000–4,000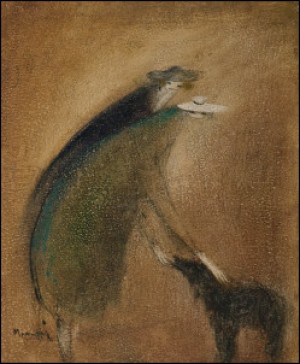 Koiranulkoiluttajat
Price EUR 3,600
Estimated EUR 2,500–3,000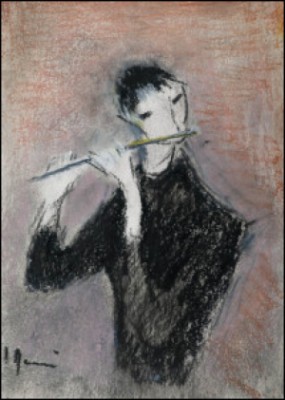 Viulisti
Price EUR 3,000
Estimated EUR 1,800–2,300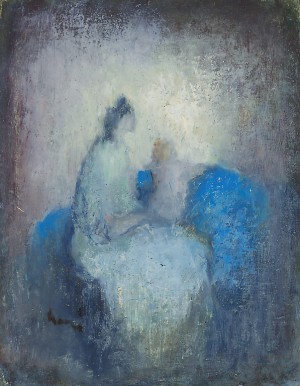 Mother And Child
Price EUR 3,400
Estimated EUR 2,500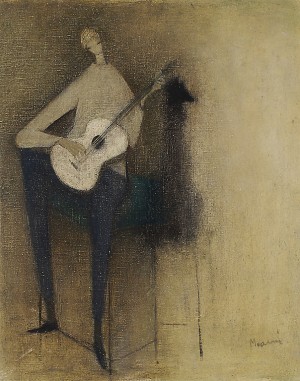 Guitar Player
Price EUR 3,600
Estimated EUR 3,000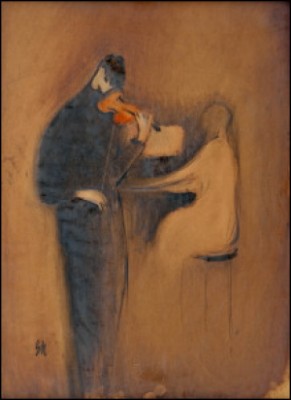 Price EUR 1,650
Estimated EUR 1,500–1,800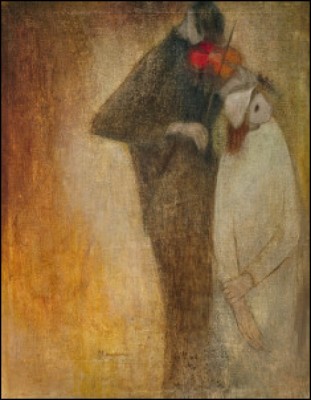 Musicerandet
Price EUR 12,500
Estimated EUR 3,000–4,000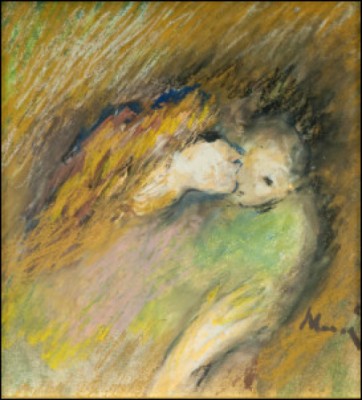 Moderskärlek
Price EUR 1,500
Estimated EUR 1,300–1,600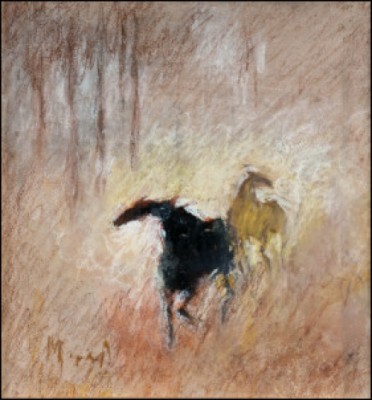 På Bete
Price EUR 0
Estimated EUR 1,500–1,800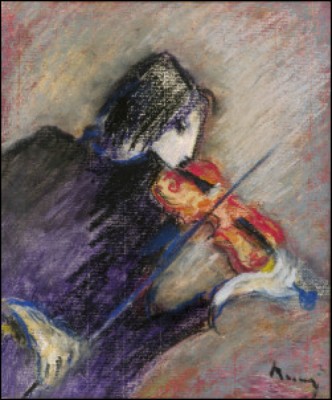 Violinist
Price EUR 2,400
Estimated EUR 1,500–2,000