Emerik STENBERG

1873–1927, Sweden
Name
Isac Johan, Emerik, STENBERG
Emerik Stenberg studied at the Royal Academy of Art, and undertook study tours to Germany, Holland, Belgium and France. He was a highly regarded portrait painter but also as skillful portrayer of everyday life. He lived some years in the \"Dalarna\" and established himself as a portrayer of dalfolkets life and times. He became a member of the Academy of Fine Arts in 1906 and professor from 1908 to 1912.
Represented: National Museum in Stockholm, Uppsala University, Göteborgs Konsthall, Company Grängesberg - Oxelösund Art Society in Copenhagen.
Emerik Stenberg studerade vid Konstakademien, samt företog studieresor till Tyskland, Holland, Belgien och Frankrike. Han var en mycket uppskattad porträttmålare men även skicklig som folklivsskildrare. Han blev för en tid dalabo och etablerade sig som skildrare av dalfolkets liv och leverne. Han blev ledamot av Konstakademien 1906 och professor 1908-1912.

Representerad:
Nationalmuseum i Stockholm, Uppsala Universitet, Göteborgs Konsthall, Bolaget Grängesberg - Oxelösund, Konstföreningen i Köpenhamn.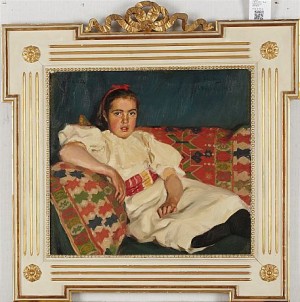 Price SEK 9,200 (€1,057)
Estimated SEK 8,000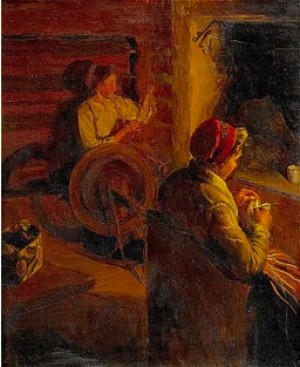 Interiör Med Handarbetande Kullor I Eldsljus
(1902)
Price SEK 0 (€0) Not sold
Estimated SEK 12,000–15,000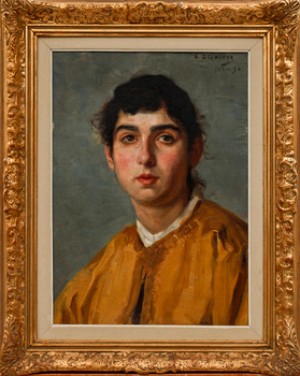 Porträtt Eventuellt Självporträtt
(-96)
Price SEK 2,010 (€227)
Estimated SEK 3,000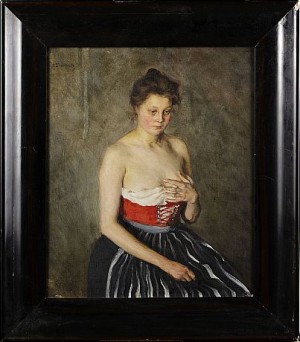 Kvinnostudie
Price SEK 8,000 (€878)
Estimated SEK 10,000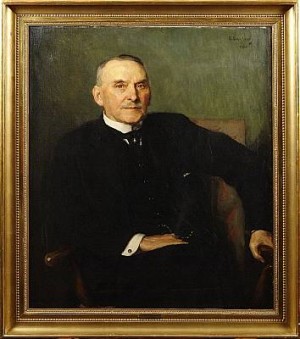 Porträtt Av 1.e Hovmarskalk Carl Malkolm Lilliehöök
(1920)
Price SEK 0 (€0) Not sold
Estimated SEK 4,000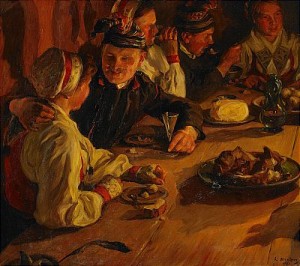 Bröllopsmåltid I Dalarna
(1916)
Price SEK 75,000 (€7,807)
Estimated SEK 80,000–100,000