Emil ÅBERG

1864–1940, Sweden
Name
Oskar Filip, Emil, ÅBERG
Emil Åberg studied with Edward Perseus and Axel Tallberg. He worked with portrait and landscape paintings.
Represented: National Museum in Stockholm, Malmo Museum, Museum of Linköping, Uppsala University Library and the Technical Museum in Stockholm.
Emil Åberg studerade för Edvard Perséus och Axel Tallberg. Han arbetade med porträtt och landskapsmålningar.

Representerad:
Nationalmuseum i Stockholm, Malmö Museum, Linköpings museum, Uppsala Universitetsbibliotek och Tekniska muséet i Stockholm.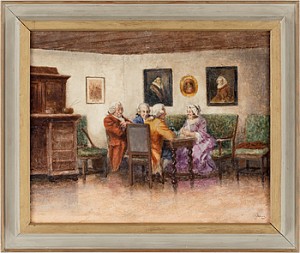 Price SEK 1,700 (€207)
Estimated SEK 1,500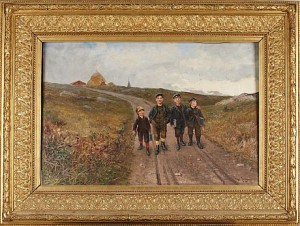 Price SEK 5,200 (€579)
Estimated SEK 2,000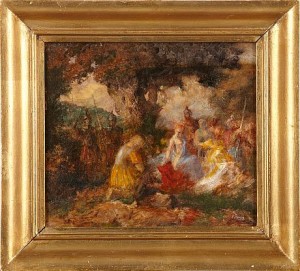 Sällskap I Grönska
Price SEK 1,000 (€111)
Estimated SEK 2,000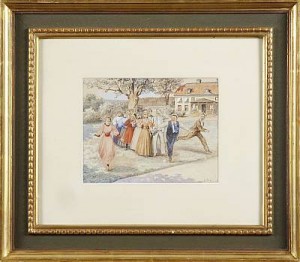 Sista Paret Ut
Price SEK 1,000 (€106)
Estimated SEK 1,500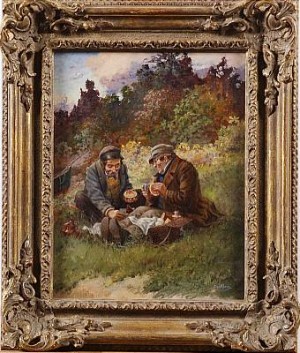 Frukost I Det Gröna
Price SEK 3,400 (€339)
Estimated SEK 2,000