Emil HELLBOM

1895–1969, Sweden
Emil Hellbom studied with Carl Wilhelmson and Gunnar Hallström. He also studied in Copenhagen, Denmark. He has painted motifs of old city streets, mainly from Stockholm in Sweden.
Source: Art Signature Dictionary
Emil Hellbom studerade för Carl Wilhelmson och Gunnar Hallström. Han studerade vidare i Köpenhamn. Han har målat stadsmotiv med gamla gränder, huvudsakligen från Stockholm, Gamla stan och Södermalm.
Source: Art Signature Dictionary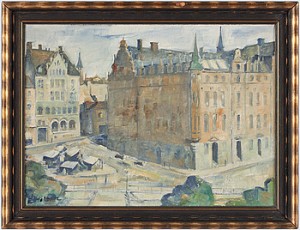 Vy över Gamla Stan, Stockholm
Price SEK 0 (€0) Not sold
Estimated SEK 2,000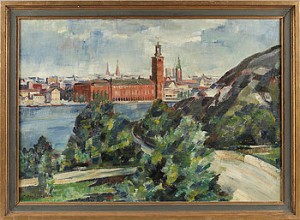 Vy Mot Stockholms Stadshus
Price SEK 550 (€60)
Estimated SEK 1,500