Eric H. OLSON

1909–1995, Sweden
Erik H Olsson was self-taught painter, sculptor and designer. He is one of the few Swedish artists 
 is internationally known and is such as represented in the Tate Gallery in London. He debuted in 1946 in Stockholm, with landscape paintings. In the 1950s, Eric H Olson began working with reliefs of various materials such as metal, wood and plexiglass.
Represented: Moderna Museet, Stockholm, Stockholm\'s National Museum. Gävle and Örebro Museum, 
 New York, Portland USA, Tate Gallery London, Lodz, Poland, Vienna, Tokyo and others.


Source: Art Signature Dictionary
Erik H Olsson var autodidakt målare, skulptör och designer. Han hör till det fåtal svenska konstnärer som
är internationellt bekanta och är t ex representerad på Tate Gallery i London. 
Han debuterade 1946 i Stockholm med landskapsmålningar.

 Tillsammans med makan Inger Ekdahl, också konstnär, målade han 1948 i
Italien och började sedan periodvis att bo i Paris.

 Ett stycke in på 1950-talet började Eric H Olson att arbeta med reliefer och 
använde olika material t ex metall, svartmålat trä och plexiglas. Han började
också att studera saker i mikroskåp och fotograferade t ex kristaller och
strukturer hos fågelfjädrar. Vid dessa studier kom Eric H Olson i kontakt med
ljusets så kallade polarisation och insåg dess möjlighet som konstnärligt uttrycksmedel. 

För att fenomenet skall bli synligt för det mänskliga ögat måste det kombineras
med något dubbelbrytande material. Eric H Olson använde plastfolier som han
klistrade fast vid glasskivor och som han 1958 fick patent på. På så sätt lyckades han han åstadkomma noggrant komponerade färgmönster i genomskinligt material jämte anordning för
sättets utförande. Professor Erik Ingelstam på Tekniska högskolan fann den
lämpliga benämningen optochromi. Det är optochromierna som är Eric H Olsons
geniala konstnärliga bidrag.


Representerad:


Moderna Museet, Stockholm, Stockholms Statsmuseum. Gävle och Örebro museum,
samt New York, Portland U S A, Tate Gallery London, Lodz Polen, Wien,
Tokyo m.fl.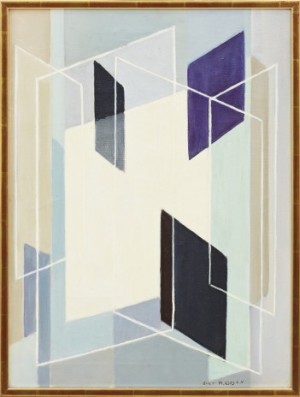 Composition
Price SEK 21,000 (€2,268)
Estimated SEK 12,000–15,000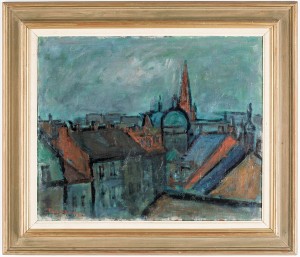 Stadsvy
Price SEK 650 (€69)
Estimated SEK 3,000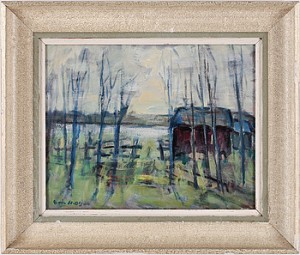 Landskap
Price SEK 1,100 (€127)
Estimated SEK 2,500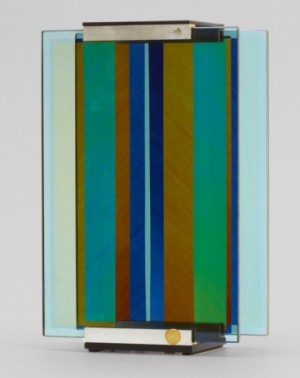 Optochromi
(Executed in 1971)
Price SEK 21,000 (€2,432)
Estimated SEK 12,000–15,000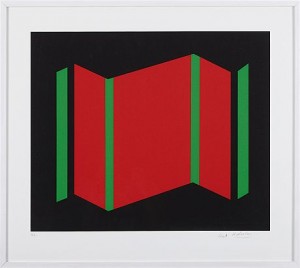 Komposition
Price SEK 700 (€79)
Estimated SEK 1,200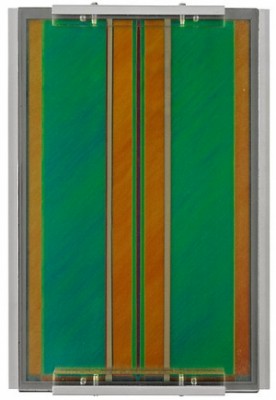 Optochromi
Price SEK 21,000 (€2,241)
Estimated SEK 12,000–15,000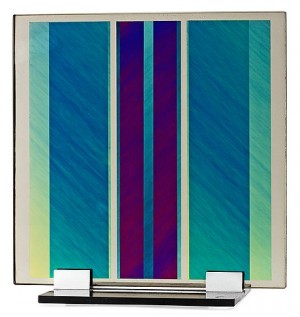 Optochromi
Price SEK 40,000 (€4,320)
Estimated SEK 20,000–25,000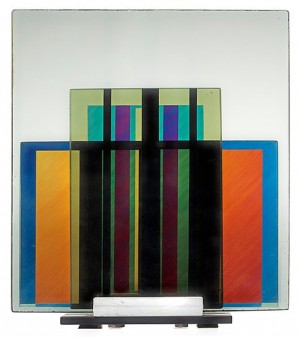 Price SEK 92,000 (€9,936)
Estimated SEK 15,000–20,000
Komposition
Price SEK 1,200 (€115)
Estimated SEK 1,000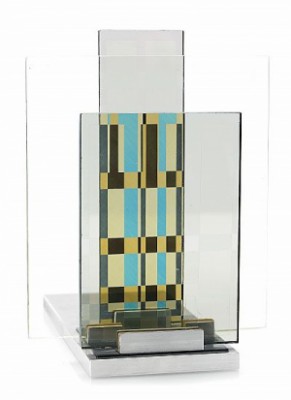 Price SEK 39,000 (€3,830)
Estimated SEK 50,000–60,000
2 St, Kompositioner
Price SEK 1,700 (€164)
Estimated SEK 1,200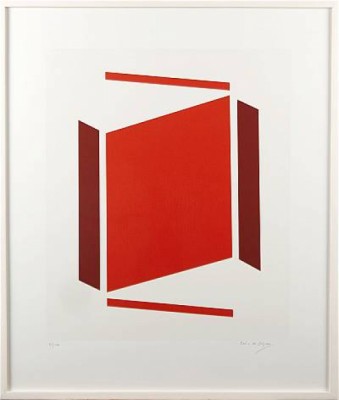 Komposition
Price SEK 1,000 (€98)
Estimated SEK 1,000
Komposition
Price SEK 1,300 (€127)
Estimated SEK 1,000
Mapp Med Fyra Färgserigrafier
(1990)
Price SEK 1,500 (€147)
Estimated SEK 2,000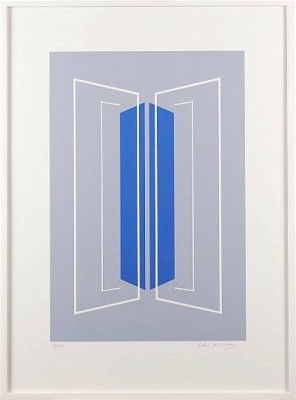 Komposition
Price SEK 1,000 (€98)
Estimated SEK 1,000