Erik OLSON

1901–1986, Sweden
Also known as: EO

Verdict of guilty
2102-K24436-02. Beslag nr.1311-02-10857 p.12 (int.nr.70)
Oil on canvas, composition, signed "E. Olson. 1957", approx. 90x50 cm This forgery is probably made by one or more originals of the artist Esaias Thoren. It's definitely not made ​​by Erik Olson. It does not match Erik Olson's color scale nor with the subject or the dates indicated. The painting is done on an old canvas where an earlier painting has become painted over. The painting is part of a large seizure of counterfeit art from the beginning of the 2000s. The District Court's assessment: The painting is not done by Erik Olson nor signed by him. It is a forgery.
Oljemålning på duk, komposition, signerad "E.Olson. 1957". Denna förfalskning är troligen gjord efter en eller flera förlagor av Esaias Thorén. Den är definitivt inte utförd av Erik Olson. Den stämmer inte med Erik Olsons färgskala ej heller med motivet eller angivet datum. Målningen är gjord på en äldre duk där en tidigare målning blivit övermålad. Målningen ingår i ett stort beslag av förfalskad konst från början av 2000-talet. Tingsrättens bedömning: Målningen är ej utförd av Erik Olson ej heller signerad av denne. Det är en förfalskning.

Verdict of guilty
2102-K24436-02. Beslag nr.1311-02-10857 p.9 (int.nr.67)
Oil on canvas, composition, signed "E.Olson. 1979 ', approx. 50x58 cm. This painting is a copy after one of Eric Olson's model of oil into a triptych. This model of oil was purchased by a person "R" from Småland in Sweden, which is known to have let his mother forge paintings by renowned artist group "Halmstadgruppen". The painting is quite skilful but neither frame, measure or signature matches the original. The painting is part of a large seizure of counterfeit art from the beginning of the 2000s. The District Court's assessment: The painting is not done by Erik Olson nor signed by him. It is a forgery.
Oljemålning på duk, komposition, signerad "E.Olson. 1979", ca. 50x58 cm. Denna målning är en kopia efter en av Erik Olsons förlagor i olja till en triptyk. Denna förlaga i olja köptes av en person "R" från Småland, i Sverige vilken är tidigare känd för att ha låtit sin mor förfalska tavlor av kända konstnärsgruppen "Halmstadsgruppen". Målningen är ganska skickligt utförd men varken ram, mått eller signaturen stämmer överens med originalet. Målningen ingår i ett stort beslag av förfalskad konst från början av 2000-talet. Tingsrättens bedömning: Målningen är ej utförd av Erik Olson ej heller signerad av denne. Det är en förfalskning.


























Erik Olson was born in Halmstad, his father, a sailor, later became a machinist. E. Olson shared his older brother's, Axel's, interest in drawing and painting but Erik also wrote poetry and short stories. Throughout his life he kept a diary with his personal experiences of life and art.

At the age of fourteen Erik paints his first oil painting - a scene from the granite quarry in Söndrum. That year he establishes the group Gnistan (The Spark) with his brother Axel and their cousin Waldemar Lorentzon. The group has their debut in 1919 at an exhibition for amateurs in Halmstad; there the artcollector Egon Östlund discover their work and subsequently communicates contact with the artist Gösta Adrian-Nilsson (GAN). In the beginning of 1924 E. Olson travels to Paris with Lorentzon where they study at Fernand Léger's Académie Moderne and are schooled in the spirit of French cubism. E. Olson becomes good friends with his fellow students Otto G. Carlsund and Franciska Clausen as they learn from Léger to build their paintings architecturally with clean, bright colours.

In December of 1924 E. Olson travels to Italy for studies, returning to Halmstad in the spring of 1925 to do his military service. In 1927 he is back in Paris working for Léger. In 1929 he establishes the Halmstad Group with Axel Olson, Waldemar Lorentzon, Sven Jonson, Esaias Thorén and Stellan Mörner. He joins the concretist group Cercle et Carré (Circle and Square) in 1930 and paints Röd dominant (Red Dominant), one of many plane-geometric compositions. Same year he takes part in Art Concret, a scandalous exhibition organised by Carlsund. At the end of the thirties Erik paints Handsken är kastad (The Gauntlet is Cast) which is his first surrealist work. He joins the group Abstraction- Création (Abstraction-Creation) in 1931, but tends more and more towards surrealism which flourishes in Paris at this time. E. Olson conveys this trend to the other members of the Halmstad Group. In 1934 he becomes a member of the surrealist group Gravitation in Paris and paints Sökaren II (The Seeker II) 1935, a surrealistic self portrait. That year E. Olson shows at, and is involved in coordinating, the exhibiton Kubisme=Surrealisme in Copenhagen. In 1935 E. Olson moves from Paris to Copenhagen and joins the Danish surrealists. In 1936 he settles in the fishing village of Taarbaek outside Copenhagen and participates in international surrealist exhibitions in London in 1936 and 1937. The following years he shows at several large international exhibitions among others in Paris 1938. During this period he spends his summers at the coast of Halland.

In 1940 E. Olson paints Dagspressen (Daily Newspaper), a derogatory caricature of Hitler, which is blacklisted by the Gestapo. In '42 - '43 E. Olson starts experimenting with a postimpressionistic style. He moves home to Sweden in 1944 and resides once again in Halmstad. During the 40's he participates in the Söndrum Colony along with, among others, Sven X:et Erixson, Felix Hatz and the members of the Halmstad Group. During this period he liberates colour and form in his painting, inspired by the coastal landscapes.

E. Olson converts to Catholicism in 1959 and comes in contact with the Art Sacré (Sacred Art) movement in Paris which aims to renew sacral art. During the fifties he works in the spirit of the movement and his religious imagery becomes more abstract in monumental formats. A renewal of his surrealism occurs in 1963-64 and he creates a new series of motifs mixing sacred and profane subject matter. During the second half of the sixties he makes a series of erotic paintings. At that time and on into the seventies he also gets subject matter from the unrest of the times: environmental disasters, etc. E. Olson travels to Bretagne, France, at the start of the 70's and paints mirroring spaces, labyrinths of impossible perspective, and floating cliffs in bright strong colours. He paints a triptych in 1977 for the Vatican Museum in Rome. During the 80's to a degree he reunites with his religious and mythological imagery. Erik Olson passes away in 1986.
Source: http://www.mjellbykonstmuseum.se
Föds 1901 i Halmstad. Växer upp i en sjömansfamilj men fadern blir senare maskinist. Bildar 1915 gruppen Gnistan tillsammans med brodern Erik Olson och kusinen Waldemar Lorentzon. Debuterar vid en amatörutställning i Halmstad 1919 och upptäcks av konstkännaren Egon Östlund som förmedlar kontakt med konstnären Gösta Adrian Nilsson. 1924 åker E. Olson till Paris tillsammans med kusinen Lorentzon. De blir elever i Fernand Légers målarakademi Academie Moderne och skolas i kubismens anda. E. Olson blir nära vän med eleverna Otto G Carlsund och Franciska Clausen och de lär sig av Léger att bygga sina målningar arkitektoniskt med rena klara färger.

December 1924 - mars 1925 åker E. Olson till Italien för studier. Återvänder till Halmstad därefter och gör värnplikt. 1927 är han tillbaka i Paris och börjar arbeta för Léger. Gifter sig med målarinnan Solvig Sven-Nilsson 1929. Samma år är han med och bildar Halmstadgruppen tillsammans med Axel Olson, Waldemar Lorentzon, Sven Jonson, Esaias Thorén och Stellan Mörner. 1930 ansluter han sig till den konkretistiska gruppen Cercle et Carré och gör målningen Röd dominant, en av många plangeometriska kompositioner.

I slutet av 1930 målar han Handsken är kastad som blir hans första surrealistiska verk. 1931 blir han medlem i gruppen Abstraction-Création, men orienterar sig alltmer mot surrealismen som bryter igenom i Paris vid denna tid. Han förmedlar denna nya konstriktning till övriga medlemmar i Halmstadgruppen. 1934 blir E. Olson medlem i surrealistgruppen Gravitation och målar Sökaren I som är ett surrealistiskt självporträtt. 1935 deltar E. Olson i utställningen Kubisme=Surrealisme i Köpenhamn som han dessutom är med och arrangerar.

1935 flyttar E. Olson från Paris till Danmark och sällar sig till de danska surrealisterna. 1936 bosätter han sig i fiskebyn Taarbeck utanför Köpenhamn och deltar i internationella surrealistutställningar i London 1936 och 1937. Åren därpå deltar han i ett flertal stora internationella utställningar, bl. a i Paris 1938 och tillbringar somrarna vid den halländska kusten.

1940 målar E. Olson Dagspressen, ett nidporträtt av Hitler som svartlistas av Gestapo. 1942-43 börjar E. Olson experimentera med en postimpressionistisk stil. Han flyttar hem till Sverige 1944 och blir bofast i Halmstad. Under 40-talet deltar han i Söndrumskolonin – en konstnärssammanslutning vid Halmstads kustband, tillsammans med bl. a Sven X:et Erixson, Felix Hatz och medlemmarna i Halmstadgruppen. Under denna tid frigör han färgen och formen i sitt måleri och låter den halländska kusten bli en inspirationskälla.

1950 konverterar Erik Olson till katolicismen och kommer i kontakt med art-sacré -rörelsen i Paris som vill förnya den sakrala konsten. Under 50-talet arbetar han i rörelsens anda och hans religiösa bildvärld blir allt mer abstrakt i stora format. 1963-64 återknyter han till sin surrealism och skapar en ny motivvärld där han blandar sakralt och profant. 1964 ställer Erik Olson ut i New York. Under andra hälften av 60-talet gör han en serie erotiska bilder. Samtidigt och in på 70-talet hämtar han också motiv från tidens oro så som miljöhot etc. Syndafloden blir ett vanligt motiv i slutet av 60-talet. E. Olson reser till Bretagne i början av 70-talet och målar speglande rymder, labyrinter av omöjliga perspektiv och svävande klippor i ljusa, klara färger.1977 målar han en triptyk till Vatikanmuseet. På 80-talet återknyter han delvis till sin religiösa och mytologiska bildvärld – nu med helt rena färger och ett intensivt ljus. Erik Olson går ur tiden 1986.

Halmstadgruppen bildades 1929 av bröderna Erik och Axel Olson, kusinen Waldemar Lorentzon, Sven Jonson, Esaias Thorén samt Stellan Mörner. Gruppen kom att göra betydande avtryck i svensk konsthistoria, mycket tack vare sina internationella kontakter – på 20-talet studerade konstnärerna i Paris och Berlin för berömda avantgardkonstnärer som Archipenko och Léger.

I början av 30-talet går Halmstadgruppen in i en ny fas – den surrealistiska. De möter surrealismen i Paris, i en tid då Europa befinner sig i en djup politisk och ekonomisk kris. Halmstadgruppen introducerar konstriktningen i Sverige. Dock sätter gruppens medlemmar en säregen prägel på sin surrealism där det nordiska ljuset och den halländska kuststräckan ofta är närvarande.

Halmstadgruppen upplöstes 1979 i samband med Stellan Mörners bortgång. Idag räknas den som en av världens längst bevarade konstnärsgrupper.
Source: http://www.mjellbykonstmuseum.se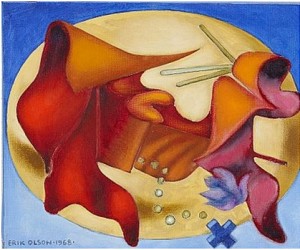 Liten Corrida: "döden På Eftermiddagen"
(1968)
Price SEK 18,000 (€1,960)
Estimated SEK 18,000–20,000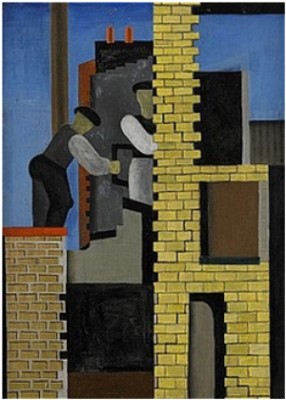 Murare
Price SEK 132,000 (€14,375)
Estimated SEK 150,000–200,000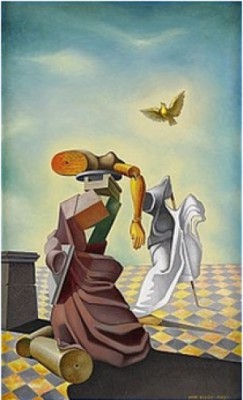 Price SEK 190,000 (€20,691)
Estimated SEK 150,000–175,000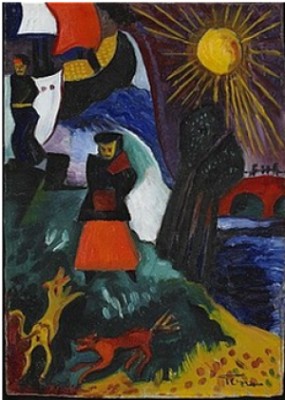 Vårsol
Price SEK 30,000 (€3,267)
Estimated SEK 30,000–40,000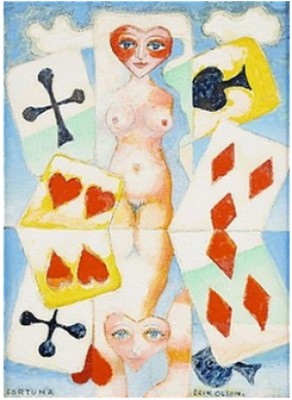 Fortuna
Price SEK 25,000 (€2,763)
Estimated SEK 25,000–30,000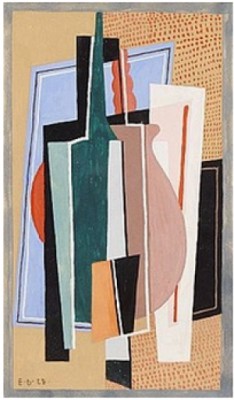 Price SEK 44,000 (€4,862)
Estimated SEK 35,000–40,000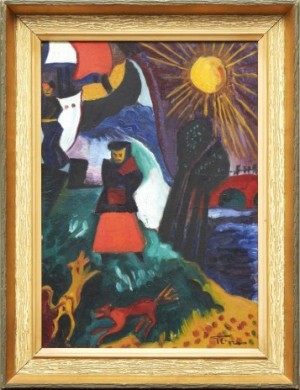 Price SEK 30,000 (€3,447)
Estimated SEK 30,000–40,000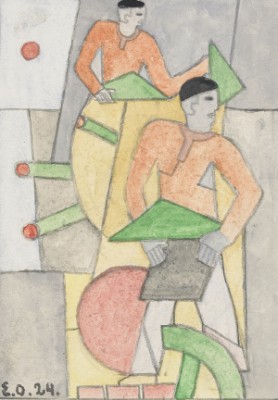 Komposition Med Figurer
(-24)
Price SEK 19,000 (€2,214)
Estimated SEK 15,000–18,000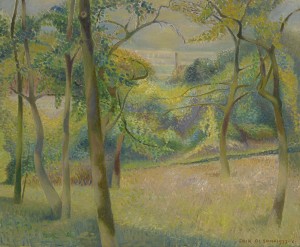 Price SEK 16,000 (€1,864)
Estimated SEK 18,000–20,000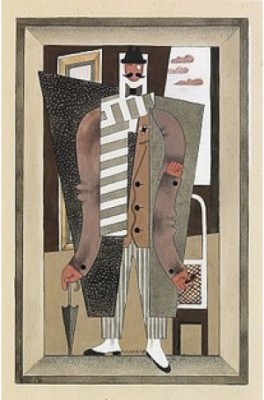 Man Med Paraply Och Monockel
(-28)
Price SEK 70,000 (€7,838)
Estimated SEK 80,000–100,000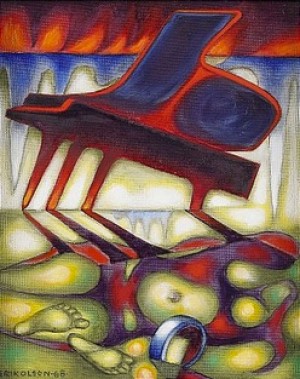 Efter Oss Syndafloden
(-68)
Price SEK 20,000 (€2,239)
Estimated SEK 20,000–25,000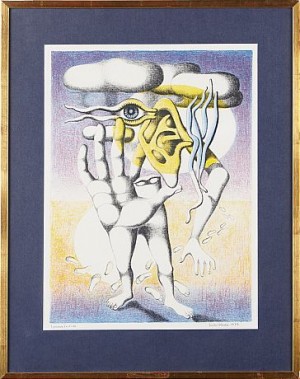 Price SEK 3,000 (€340)
Estimated SEK 2,000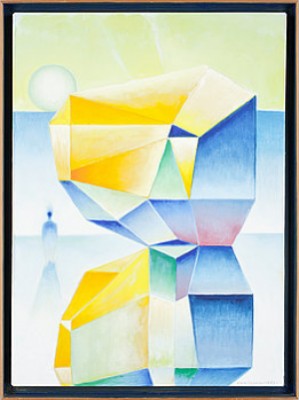 Price SEK 38,500 (€4,374)
Estimated SEK 25,000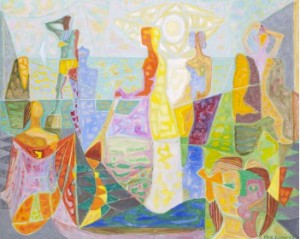 Price SEK 82,000 (€9,221)
Estimated SEK 40,000–60,000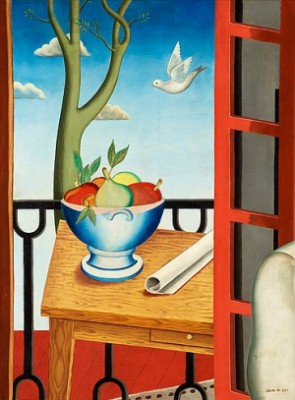 Price SEK 225,000 (€24,008)
Estimated SEK 250,000–300,000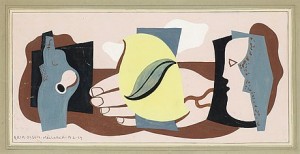 Motiv Från Mallorca
(-29)
Price SEK 31,000 (€3,308)
Estimated SEK 20,000–25,000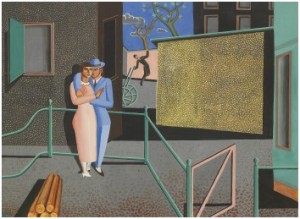 Price SEK 185,000 (€20,350)
Estimated SEK 40,000–50,000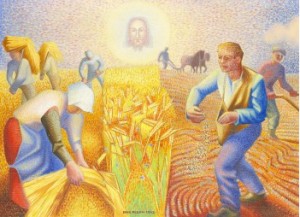 Liknelsen Om Den Goda Jorden
(1942)
Price SEK 34,000 (€3,740)
Estimated SEK 25,000–30,000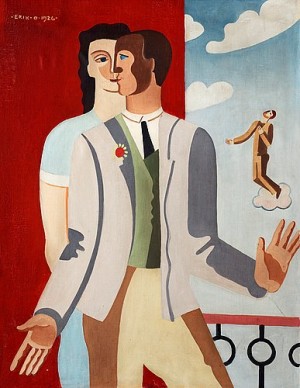 Konstnären Och Hans Genius
(1926)
Price SEK 380,000 (€41,040)
Estimated SEK 300,000–350,000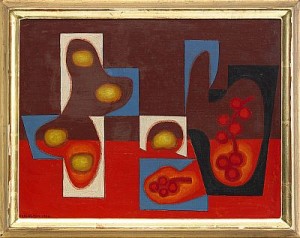 Price SEK 12,000 (€1,340)
Estimated SEK 1,500–18,000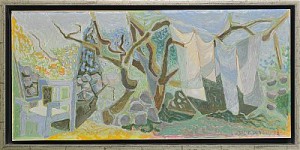 Price SEK 26,000 (€2,903)
Estimated SEK 18,000–20,000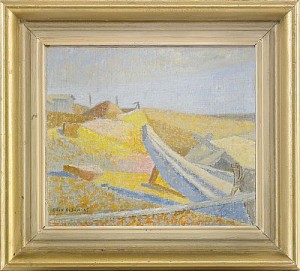 Stenhuggeriet I Söndrum
(1945)
Price SEK 18,000 (€2,010)
Estimated SEK 15,000–18,000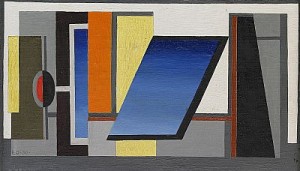 Ateljen Nittonhundratrettio
(-30)
Price SEK 160,000 (€17,378)
Estimated SEK 60,000–80,000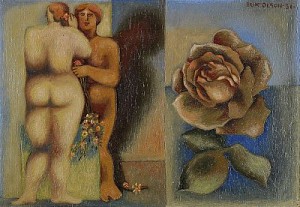 Price SEK 40,000 (€4,344)
Estimated SEK 60,000–80,000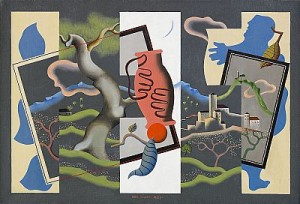 Valldemosa I - Intryck Från Mallorca
(1929)
Price SEK 800,000 (€86,888)
Estimated SEK 700,000–800,000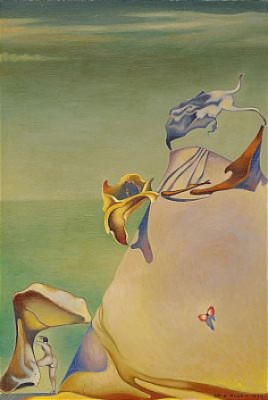 Price SEK 120,000 (€13,033)
Estimated SEK 125,000–150,000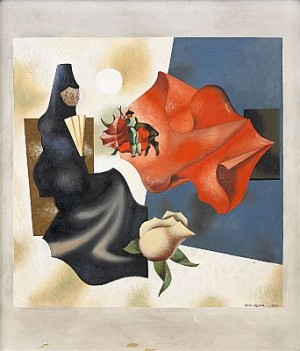 Corrida De Toros Vii
(1930)
Price SEK 245,000 (€26,609)
Estimated SEK 150,000–175,000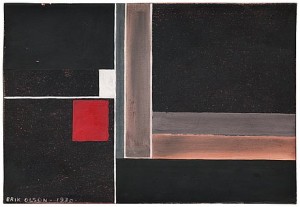 Abstrakt Komposition
(1930)
Price SEK 115,000 (€12,490)
Estimated SEK 150,000–200,000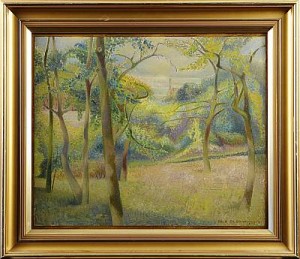 Franskt Landskap 1933
(1933)
Price SEK 6,500 (€701)
Estimated SEK 8,000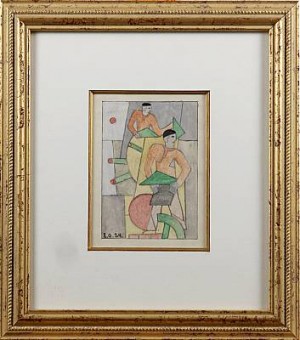 Price SEK 9,000 (€939)
Estimated SEK 5,000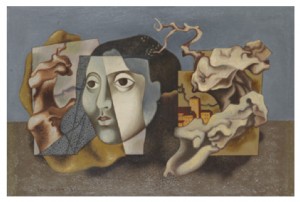 Mantilla - Olivträd Ii
(1931)
Price SEK 130,000 (€12,428)
Estimated SEK 40,000–50,000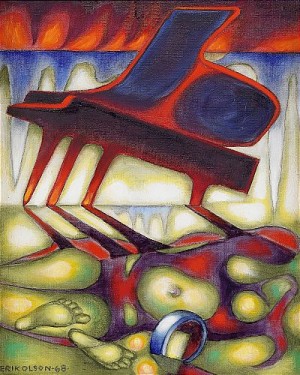 Efter Oss Syndafloden
(1968)
Price SEK 23,000 (€2,259)
Estimated SEK 18,000–20,000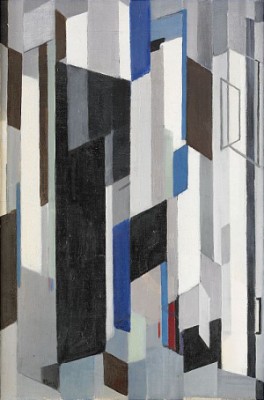 Composition
Price SEK 7,500 (€737)
Estimated SEK 20,000–25,000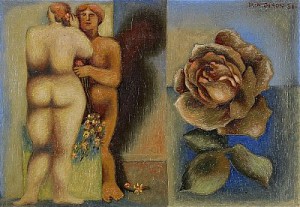 Price SEK 0 (€0)
Estimated SEK 125,000–150,000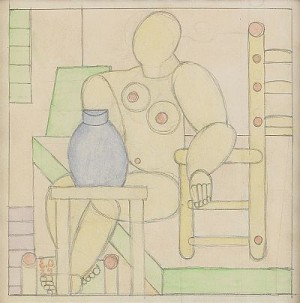 Kubistisk Komposition
(1924)
Price SEK 18,000 (€1,768)
Estimated SEK 12,000–15,000
Price SEK 24,000 (€2,355)
Estimated SEK 30,000–35,000
Romersk Mur (via Appia)
(1963)
Price SEK 15,000 (€1,402)
Estimated SEK 15,000–20,000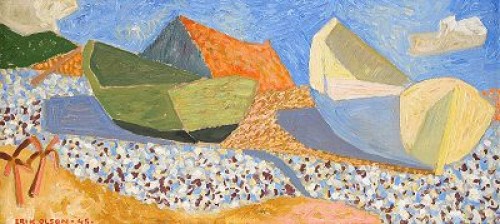 Price SEK 16,000 (€1,495)
Estimated SEK 10,000–12,000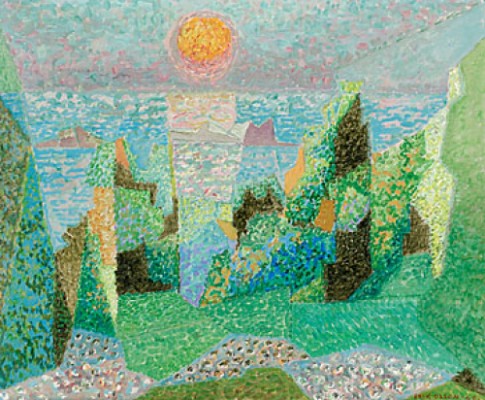 Sol Vatten Och Grönska
(1948)
Price SEK 33,000 (€3,084)
Estimated SEK 20,000–25,000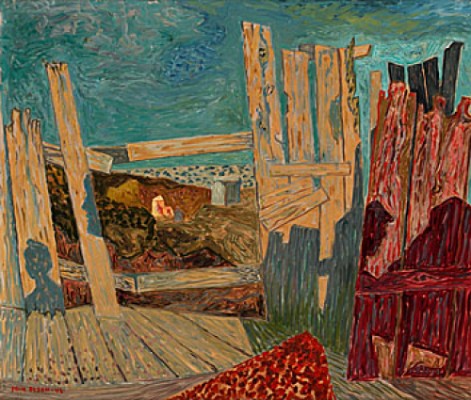 Skuggor I Baracken
(1946)
Price SEK 13,000 (€1,215)
Estimated SEK 15,000–20,000