Erland BRAND
1922, Sweden
Erland Brand studied at the School of Arts and Crafts Association and Valand Art School in Gothenburg. He has painted portraits, landscapes and still lifes. He was a teacher at the Fine Arts 1964-1965.
Represented: National Museum and the Moderna Museet in Stockholm, Gothenburg Museum of Art, The Museum of Sketches, Lund, Archives of Lund Malmö Museum, Borås Art Museum, Sundsvall Museum, the Nordic Watercolour Museum, Skärhamn, the graphics house, Mariefred. National Gallery in Oslo.
Source: Art Signature Dictionary
Erland Brand studerade vid Slöjdföreningens skola och Valands Konstskola i Göteborg. Han har målat porträtt, landskap och stilleben. Han var lärare på Valand 1964-1965.

Utställningar:
Galerie Blanche, Stockholm 1958, Konstakademien, Stockholm 1964, Galerie 69, Göteborg 1972, Doktor Glas, Stockholm 1980, Arvika konsthall 1984, Prins Eugens Galleri Axlund, Stockholm 1990, retrospektiv utställning i Konstakademien och Göteborgs Konstmuseum 1995, Sundsvalls museum 1997, Rackstadmuseet, Arvika 1999, tillsammans med Liss Eriksson, Moderna museet, Stockholm 2000. Konstakademien Galleri Öst 2001.

Representerad:
Nationalmuseum och Moderna muséet i Stockholm, Göteborgs Konstmuseum, Skissernas museum, Lund, Arkivet i Lund Malmö Museum, Borås konstmuseum, Sundsvalls museum, Nordiska akvarellmuseet, Skärhamn, Grafikens hus, Mariefred. Nasjonalgalleriet i Oslo.
Source: Art Signature Dictionary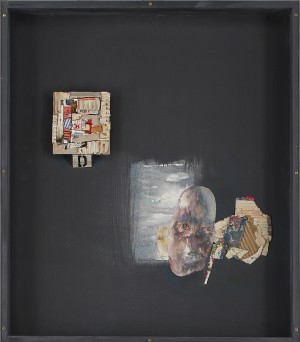 Ur Serien "a-ö", Denna är "d"
Price SEK 6,200 (€670)
Estimated SEK 4,000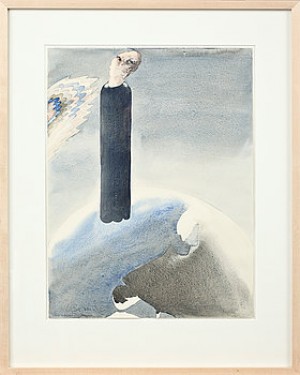 Komposition
Price SEK 1,401 (€153)
Estimated SEK 1,500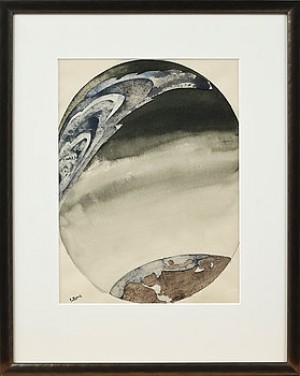 Komposition
Price SEK 550 (€60)
Estimated SEK 2,000