Ernst FUCHS
1930, Austria
Birth
1930, 13/2, Austria
Ernst Fuchs biography:

Already as a pupil, Ernst Fuchs obtained instruction in painting and sculpting from his parents' friends and began his studies at the age of 15 at the Viennese Akademie der Bildenden Künste under Albert Paris von Güterloh. Between 1950 and 1962 Fuchs travelled a lot and exhibited in various countries, until he returned to Vienna in 1962 as a professor. There he grew to be one of the main representatives of theVienna School of Fantastic Realism, whose founder was his teacher, von Gütersloh. Even though it was inspired by Surrealism, Phantastical Realism orientated itself more and more towards the technical perfection of the Old Masters and is less abstract than Surrealism. Fuchs mainly completed works with mystical-religious themes.
Apart from his graphic works, Fuchs worked as a stage designer, costume designer, singer and architect. His buildings are characterised by ornaments and colors, and can still be admired today. The Otto-Wagner-Villa built by Fuchs himself is today the Ernst-Fuchs-Museum.
Fuchs' works are shown internationally in different retrospectives. In 2004 he received the First Class Austrian Cross of Honour for Science and Art.
Source: http://auctionata.com/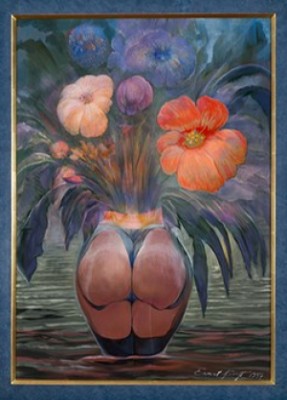 Vase In Der Lagune La Brasiliana
(1997)
Price EUR 5,000
Estimated EUR 5,000–10,000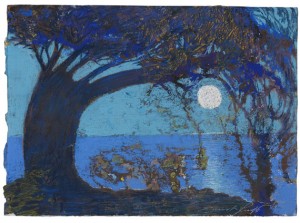 Price EUR 6,000 Incl. buyer's premium
Estimated EUR 4,000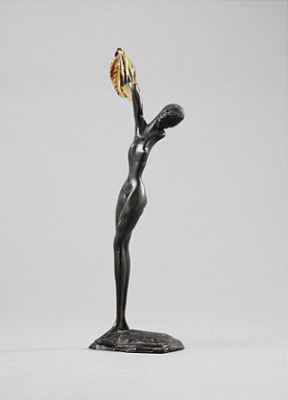 Daphne
Price SEK 5,400 (€624)
Estimated SEK 5,000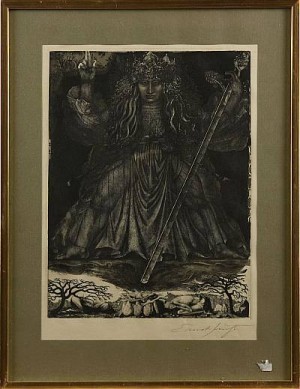 Drottningen
Price SEK 0 (€0)
Estimated SEK 2,000