Eva 'Eva Hz' ZETTERVALL

1941, Sweden
Also known as: EVA, Zetterwall
Name
Eva 'Eva Hz' ZETTERVALL
Lived & Active In
Stockholm, Sweden
Eva Zettervall.
"The graphic handicraft is of course important but it is probably even more vital to find a form corresponding to one's experiences and to release the immediate visual effect which is supposed to strike the observer with full strength.
The human being is after all the most important and the most inevitable element in Eva Zettervall's imagery. We see her with all her internal loneliness and external vulnerability. But it is also man as an animal and the animal with human traits. In these identifications she finds vulnerability and innocence but also exploitation and violations. Her animals and human beings are real but also mysterious. They appear together and become one creature. Keen and totally independent they move freely in all kinds of human borderlands.
Portraits are a regularly recurring feature in her artistry, she intensely observes and scrutinizes herself, what is personal and universal, predictable and unforeseen. We meet people who carry all their former faces within themselves. Her personality is a conglomeration of all her earlier experiences, even if we just can see the absolutely latest expression. In the eyes and shadowy landscape of the skin all the movements of life are depicted. The invisible and the obvious. "
…
Although there are violent elements you can of course also find gentleness and the light of fervent love. These elements are just as obvious as the cruel and burlesque ones. You develop a strong understanding of the fact that you have to improve your patience if what you want to achieve shall not be damaged or lost in the process.
Eva Zettervall's pictures always arouse a lot of questions which make me sharpen my vision even more. What is really going on?"
These quotations are taken from an introduction to Eva Zettervall written by Thomas Kjellgren in the catalogue for the exhibition Great Graphics at the Grafikens hus (the House of Graphics) in Mariefred, Sweden.

1973-1979 Studied at The Royal University College of Fine Arts, Stockholm.

Selected Solo Exhibition in Sweden:
2010 Galleri Astley, Uttersberg, Sweden (presentation in Swedish)
Galleri Örsta, Kumla, Sweden
Galleri Gröna Paletten, Stockholm, Sweden
2009 Galleri Lindqvist, Arkelstorp, Sweden
2008 Konstforum, Norrköping, Sweden
Edvik´s Art Hall, Stockholm, Sweden
Eskilstuna Art Museum, Sweden
Galleri Stockselius, Skövde, Sweden
Lagos, Nigeria
2007: Galleri Astley, Uttersberg. Konsthallen Pelles Lusthus, Nyköping
2006: Virserums konsthall. Thielska Galleriet, Stockholm. Konstnärshuset, Stockholm. Galleri Lindqvist. Grafikens hus, Mariefred
2005: Galleri Tvärgatan, Skara. Skellefteå Konsthall, Nordanå. Kulturcentrum, Skellefteå. Anna Nordlanders museum, Skellefteå. Sandvikens konsthall.
2004: Sandviken´s Art Hall. Varberg Art Hall. Galleri Persson, Malmö.
2003: Culturen Norrköping.
2002: Enköping Art Hall.
2002: Tomarps Kungsgård, Kvidinge. Galleri Lindqvist, Bromölla. Exhibition in Råma, Gotland.
2001: Gröna Paletten, Stockholm. Tidaholms litografiska museum, Tidaholm. Galleri Smedhamre, Uppsala
1999: Galleri Krister Fahl, Stockholm.
1995: Galleri Boibrino, Stockholm. Galleri Bergman, Malmö. Galleri Bergman, Göteborg.
1991: The Royal Academy of Fine Arts, Stockholm.
1990: Galleri Boibrino, Stockholm.
1988: Galleri Boibrino, Stockholm.

Selected Public Commissions:
Mariatorget´s underground station, Stockholm, Sweden

Selected Public Collections:
Stockholm Museum of Modern Art, Sweden
The National Swedish Museum of Fine Arts, Stockholm, Sweden
Gothenburg Museum of Art
Malmö Museum of Art
Sundsvall Museum of Art.
Source: http://enjoyscandinavianart.com/zee/english_infozee.htm
Eva Zettervall studerde vid Konstakademien i Stockholm. Zetterwall återger ofta kvinnofigurer, hundar och fåglar. Hennes verk pendlar mellan det groteska och det mystiska.

"Det måleriska och grafiska hantverket är naturligtvis viktigt men mera väsentligt är det nog att finna en form som motsvarar upplevelsen - att frilägga den visuella omedelbarhet som skall drabba betraktaren med full kraft!
Människan är ändå det viktigaste och mest ofrånkomliga i - Eva Zettervalls bildvärld. Vi ser henne med all sin inre ensamhet och yttre utsatthet. Men det är också människan som djur - och djuret med de mänskliga dragen. I identifikationerna finner hon sårbarheten och oskulden men också rovdriften och övergreppen. Hennes djur och människor är lika verkliga som mystiska. De uppträder tillsammans - är en och samma gestalt. Vakna och okuvligt självständiga rör de sig fritt i alla slags mänskliga gränstrakter.
Porträtten återkommer också regelbundet i hennes skapande, som en frenetisk mönstring - en självgranskning - av det personliga och allmängiltiga, det förutsägbara och oberäkneliga. Vi ställs inför människor som inom sig bär alla sina tidigare ansikten. Hennes jag är summan av alla hennes tidigare upplevelser, livsavtryck. Även om vi bara kan se det allra senaste uttrycket. I ögonen, liksom i hudens skugglandskap, finns livets alla rörelser nedlagda. De osynliga och de påtagliga."
...
"Nu utesluter naturligtvis inte det våldsamma att här finns varsamheter och att det kan lysa av en kärlekens innerlighet. Hos Eva Zettervall är detta drag lika framträdande som det grymma och burleska. Här framkallas den starka insikten att man måste öva sig i tålamod om det man vill komma fram till inte skall skadas eller gå förlorat på vägen.
Eva Zettervalls bilder väcker alltid en rad frågor som får mig att ytterligare skärpa mitt eget seende. Vad är det som pågår, egentligen?"
Citaten ovan är hämtade ur Thomas Kjellgrens text i katalogen till utställningen Stor grafik på Grafikens hus i Mariefred.

Studier vid Konsthögskolan, Stockholm 1973-1979

Separatutställningar i urval
2010 Galleri Astley, Uttersberg, Sweden (presentation in Swedish)
Galleri Örsta, Kumla, Sweden
Galleri Gröna Paletten, Stockholm, Sweden
2009 Galleri Lindqvist, Arkelstorp, Sweden
2008 Konstforum, Norrköping, Sweden
Edvik´s Art Hall, Stockholm, Sweden
Eskilstuna Art Museum, Sweden
Galleri Stockselius, Skövde, Sweden
Lagos, Nigeria
2007 Härnösands konsthall
Galleri Astley, Uttersberg
Konsthallen Pelles Lusthus, Nyköping
2006 Thielska Galleriet, Stockholm
Konstnärshuset, Stockholm
Lindqvist galleri
Virserums konsthall
Grafikens hus, Mariefred
2005 Galleri Tvärgatan, Skara
Skellefteå Konsthall, Nordanå Kulturcentrum, Skellefteå
Anna Nordlanders museum, Skellefteå
Sandvikens konsthall
2004 Sandvikens Konsthall
Varberg Konsthall Hamnmagasinet
Galleri Persson, Malmö
2003 Culturen Bergslagsgatan Norrköping
2002 Enköpings konsthall
2002 Utställning i Karlstad
Tomarps Kungsgård, Kvidinge
Galleri Lindqvist, Bromölla
Utställning i Råma på Gotland
2001 Gröna Paletten, Stockholm
Tidaholms litografiska museum, Tidaholm
Galleri Smedhamre, Uppsala
2000 Konstens hus, Luleå
Växjö konsthall
1999 Galleri Krister Fahl, Stockholm
Norrtälje Konsthall
1995 Galleri Boibrino, Stockholm
Galleri Bergman, Malmö
Galleri Bergman, Göteborg
1993 Kalmar Museum, Kalmar
1992 Bodens konsthall
Galleri Smedhamre, Uppsala
1991 Konstakademien, Stockholm
1990 Galleri Boibrino, Stockholm
1988 Galleri Boibrino, Stockholm
Galleri Smedhamre, Uppsala
1980 Galleri Blanche

Offentliga arbeten
Ridå till Rydaholms Folkets Hus
Ridå till Mora Folkets Hus
Mariatorgets tunnelbanestation

Representerad
Moderna Museet, Stockholm
Nationalmuseum, Stockholm
Göteborgs Konstmuseum
Malmö Museum
Skövde Konstmuseum
Kalmar Museum
Sundsvalls Museum

Utmärkelser
Museum Anna Nordlanders pris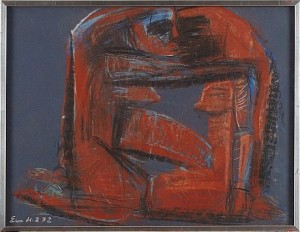 Price SEK 750 (€87) Not sold
Estimated SEK 2,000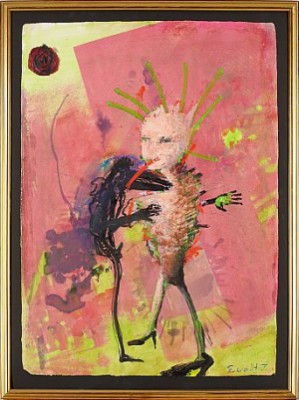 Figur
Price SEK 2,200 (€255)
Estimated SEK 1,500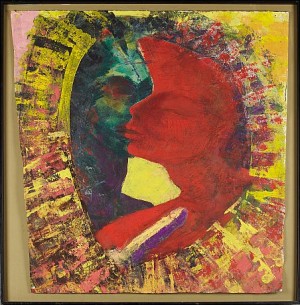 Figur I Profil
Price SEK 5,400 (€625)
Estimated SEK 6,000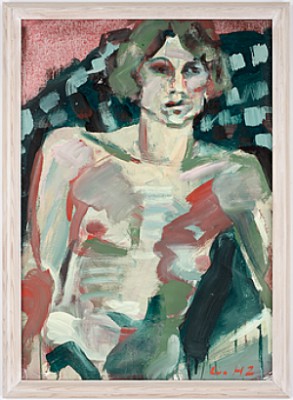 Kvinna
Price SEK 8,000 (€973)
Estimated SEK 3,000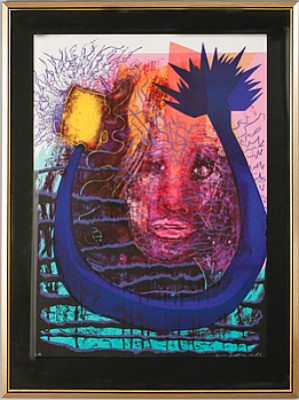 Kvinnoansikte
Price SEK 500 (€61)
Estimated SEK 1,500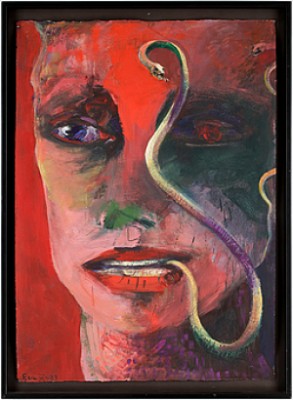 Price SEK 3,801 (€462)
Estimated SEK 6,000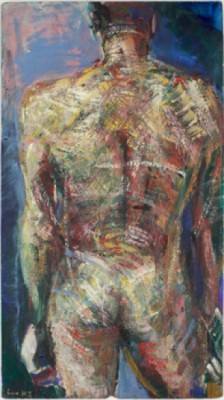 Motiv Av Mansrygg
Price SEK 9,600 (€1,167)
Estimated SEK 5,000
Komposition
Price SEK 15,000 (€1,824)
Estimated SEK 1,500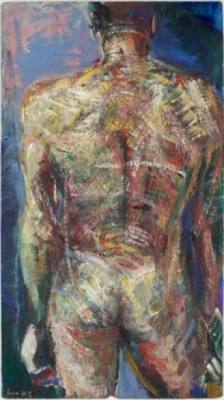 Motiv Av Mansrygg
Price SEK 9,600 (€1,085)
Estimated SEK 5,000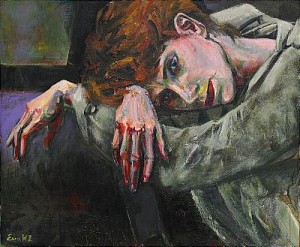 Stina Ekbladh - Medea
Price SEK 18,000 (€1,913)
Estimated SEK 15,000–20,000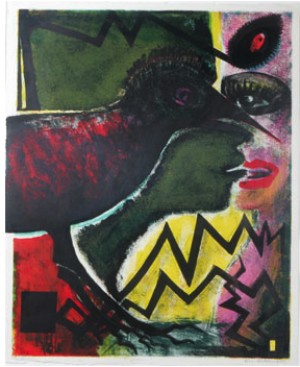 Fågeln
Price SEK 200 (€20)
Estimated SEK 1,000–1,500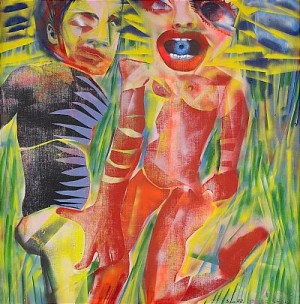 Jungle Peep Show
Price SEK 18,000 (€1,768)
Estimated SEK 10,000–12,000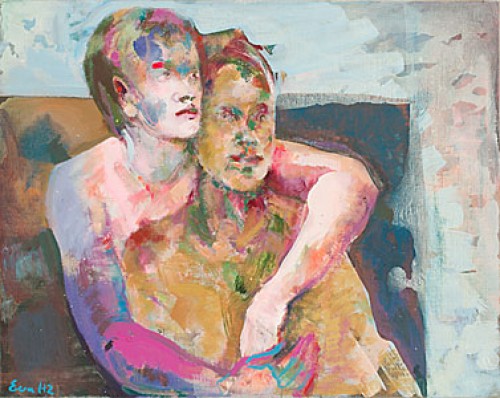 Två
Price SEK 13,000 (€1,207)
Estimated SEK 10,000–15,000