Frank BJÖRKLUND

1960, Sweden
Frank Björklund debuted 1983. Photo Realism and Surrealism influenced his art. He painted aphorisms and consider themselves to be Dadaist.

Represented: Museums, counties, businesses and private collections in Sweden.
Frank Björklund debuterade 1983 och har sedan dess haft ett 30-tal separatutställningar, samt medverkat i ett 20-tal samlingsutställningar, varav ett tiotal jurybedömda, runt om i Norden och Nya Zeeland. Fotorealism och surrealism präglar hans konst. Han målar aforismer och anser sig vara dadaist. Han ger sina målningar titlar i form av ordlekar.
Offentlig utsmyckning:
Landgrenskolan och Landstinget i Västernorrland. Affischer till riksteatern och Kungliga Operan, samt till fria musik och teatergrupper.
Representerad:
Museer, landsting, företag och i privata samlingar.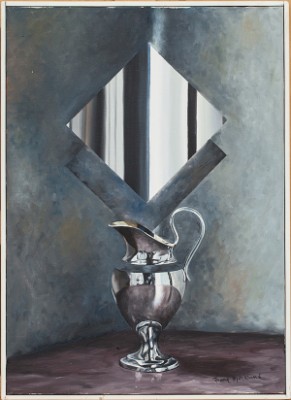 Stilleben Med Silverkanna
Price SEK 1,100 (€115)
Estimated SEK 2,000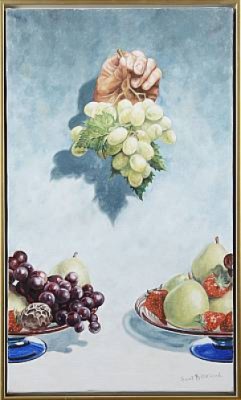 Fruktstilleben
Price SEK 2,700 (€275)
Estimated SEK 2,000