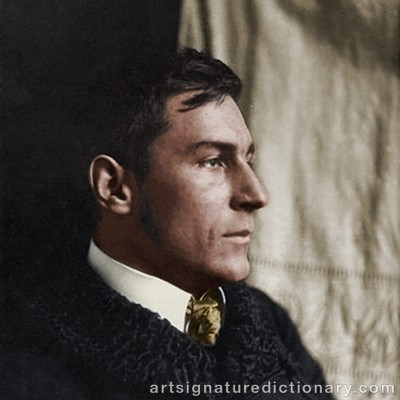 Franz MARC
1880–1916, Germany/Austria
Also known as: M

Verdict of guilty
K213512-03
Oil on canvas, signed with monogram on the reverse "M", 33x41 cm. Ostensibly depicting a genuine painting by Franz Marc. The painting has been seized by police and after examination been assessed as a forgery.
Oljemålning på duk, signerad a tergo "M", 33x41. Skenbart föreställande en äkta målning utförd av Franz Marc. Målningen har tagits i beslag av polis och efter utredning bedömts som en förfalskning.

Franz Marc was born in Munich, Germany in 1880. His father was a successful Munich landscape and genre artist who influenced him strongly. Marc studied at the Munich Academy. He left there for Paris, then went home full of the doings of the Fauves and Cubists. In 1911 he joined with Klee and Kandinsky to found a group called the Blue Rider (Blaue Reiter).
Source: Internet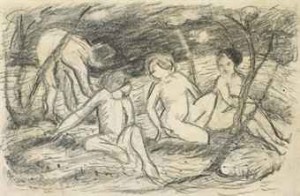 Vier Weibliche Akte In Einer Landschaft
Price GBP 12,500 (€15,490) Incl. buyer's premium
Estimated GBP 10,000–15,000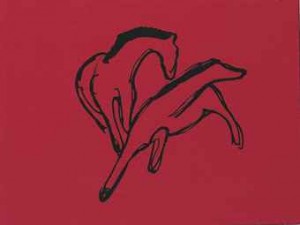 Zwei Pferdchen (almanach-vignette)
Price GBP 39,650 (€49,136) Incl. buyer's premium
Estimated GBP 20,000–30,000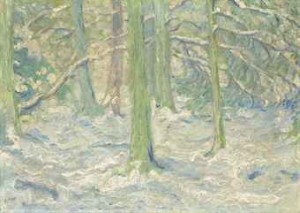 Verschneiter Wald
Price GBP 79,250 (€89,347) Incl. buyer's premium
Estimated GBP 70,000–100,000