Gösta GUSTAVSON
1895–1962, Sweden
Name
Johan, Gösta, GUSTAVSON
Gösta Gustavson was self-taught. He has painted figurative subjects and landscapes, from Fårö in Sweden, Port motives and views from Visby in Sweden.
Represented: Museum in Västerås, Sweden in Borås and Gävle.
Source: Internet
Gösta Gustavson var autodidakt. Han har målat figurmotiv och landskap, från Fårö, hamnmotiv och vyer från Visby.

Representerad:
Muséet i Västerås, i Borås och Gävle.
Source: Internet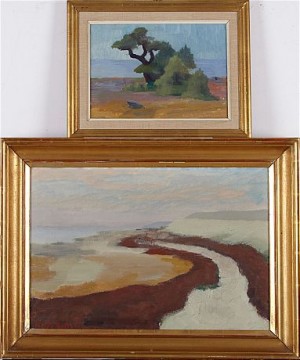 (2) Motiv Från Fårö
Price SEK 1,200 (€136)
Estimated SEK 1,500