Gerhard RICHTER
1932, Germany
Gerhard Richter biography:

Gerhard Richter was born to Horst and Hildegard Richter in Dresden on February 9, 1932. Having married the year before, Gerhard was their first child, with a daughter, Gisela, arriving in 1936. Horst Richter, with whom Gerhard did not have a close relationship, was a teacher at a secondary school in Dresden.1 Hildegard was a bookseller and, like her father, a talented pianist. She was passionate about literature, and passed on her enthusiasm and knowledge to the young Gerhard. They were, in many respects, an average middle-class family. In an interview with Robert Storr Richter described his early family life as "simple, orderly, structured – mother playing the piano and the father earning money"...

---------------------------

After his training as a stage and advertising painter the well-known German artist Gerhard Richter began to study at the Art Academies in Dresden and Düsseldorf. From 1971 to 1993 he worked as a professor for painting at the Academy of Art in Düsseldorf. Gerhard Richter uses photographs as models, he then enlarges these motifs and subsequently transfers them into his own preferred medium of paintings and prints. He is known for his abstract, expressively colorful works which are created with color layers, abrasions and overpainting. Richter's experimental engagement with actuality and the painterly staged reality are visible in his entire oeuvre which has been honored widely. Today he is one of the most sought after artists in the world and his works are presented internationally, such as at the Biennale in Venice and in large retrospectives in New York and at the National Gallery in Berlin. Gerhard Richter works and lives in Cologne. (cbo)

-----------------------------------------

Gerhard Richter is a German visual artist.
Training Dresden Art Academy, Dresden / Kunstakademie Düsseldorf, Düsseldorf.
Richter was born in Dresden, Saxony, and grew up in Reichenau, Lower Silesia, and in Waltersdorf (Zittauer Gebirge) in the Upper Lusatian countryside. He left school after tenth grade and apprenticed as an advertising and stage-set painter, before studying at the Dresden Art Academy. In 1948 he terminated the higher professional school in Zittau, and, between 1949 and 1951, was trained there in writing as well as in stage and advertising painting. In 1950 his application for membership in the Hochschule für Bildende Künste Dresden (Dresden University of Visual Arts, founded in 1764) was rejected. He finally began his study at the Dresden Academy of Arts in 1951. His teachers were Karl von Appen, Ulrich Lohmar and Will Grohmann. In these early days of his career he prepared a wall painting (\"Communion with Picasso\", 1955) for the refectory of this Academy of Arts as part of his B.A. A further mural followed within the Hygienemusem (German Hygienic Museum) with the title ("Lebensfreude", which means \"Joy of life\") for his diploma.
Both paintings had been painted over for ideological reasons after Richter escaped from East to West Germany (2 months before the building of the Berlin wall); after unification of both German states, the wall painting Joy of life (1956) was uncovered in two places in the stairway of the German Hygienic Museum, and after the millennium these two uncovered windows with a look at the Joy of Life had been newly recovered. From 1957 to 1961 Richter worked as a master trainee in the academy and took orders for the former state of the GDR. During this time he worked intensively at murals (Arbeiterkampf, which means Worker fight), on paintings in oil (f.e. portraits of the well known East-German actress Angelica Domroese and of Richter\'s first wife Ema), on various self portraits and furthermore on a panorama of Dresden with the neutral name Stadtbild (Townscape, 1956).
When he arrived in West-Germany, Richter began to study at the Kunstakademie Düsseldorf under K. O. Götz together with Sigmar Polke, Konrad Lueg and Gotthard Graupner. With Polke and Lueg he introduced the term Kapitalistischer Realismus (Capitalistic Realism) as an anti-style of art, appropriating the pictorial shorthand of advertising. This title also referred to the realist style of art known as Socialist Realism, then the official art doctrine of the Soviet Union, but it also commented upon the consumer-driven art doctrine of western capitalism. Later, Lueg founded the gallery Konrad Fischer in Düsseldorf.
Richter taught as a visiting professor at the Hochschule für Bildende Künste, in Hamburg, and the Nova Scotia College of Art and Design, and returned in 1971 to Düsseldorf Art Academy as a professor for over 15 years. In 1983, Richter resettled from Düsseldorf to Cologne, where he still lives today.
Richter married Marianne Eufinger in 1957. Nine years later, she gave birth to his first daughter, Betty. He married his second wife, the sculptor Isa Genzken, in 1982. Richter had his son, Moritz, with his third wife, Sabine Moritz, the year they were married, 1995. One year later, his second daughter, Ella Maria, was born.
Richter had his first solo show, Gerhard Richter, in 1964 at Galerie Schmela in Düsseldorf. Soon after, he had exhibitions in Munich and Berlin and by the early 1970s exhibited frequently throughout Europe and the United States. His fourth retrospective, Gerhard Richter: 40 Years of Painting, curated by Robert Storr, opened at New York\'s Museum of Modern Art in February 2002, then traveled to Chicago, San Francisco, and Washington, DC.
The Gerhard Richter Archive was established in cooperation with the artist in 2005 as an institute of the State Art Collections in Dresden, Germany (www.gerhard-richter-archiv.de).
Richter has published a number of catalogues, monographs, and books of his artwork and notes on painting, and has been awarded many honors and prizes for his art. He continues to make and exhibit paintings. In November 2008 the first major retrospective of Richter\'s paintings to be held in Britain since 1991--and the first ever in Scotland--opens at the National Galleries of Scotland in Edinburgh.
Although Richter gained popularity and critical praise throughout his career, his fame burgeoned during his 2005 retrospective exhibition, which declared his place among the most important artists of the 20th century. Today, many call Gerhard Richter the best living painter. In part, this comes from his ability to explore the medium at a time when many were heralding its death.
In 2005 Richter, in an interview by the German political magazine Spiegel, wondered why citizens of Salzburg did not protest a sculpture by Markus Lüpertz, and described the work as expressing the deprivation of public art sponsorship in Germany. The sculpture, an homage to Mozart, was promptly attacked by a right-wing art activist from Austria and badly damaged.....
Source: https://www.gerhard-richter.com/en/biography http://auctionata.com/ Wikipedia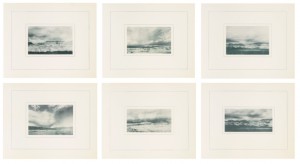 Kanarische Lanschaften Ii (canary Landscapes Ii)
(1971)
Price GBP 15,000 (€20,845) Incl. buyer's premium
Estimated GBP 12,000–18,000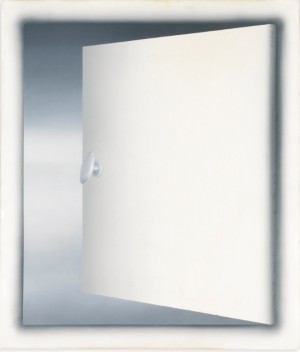 Price GBP 1,025,000 (€1,424,460) Incl. buyer's premium
Estimated GBP 6,000,000–800,000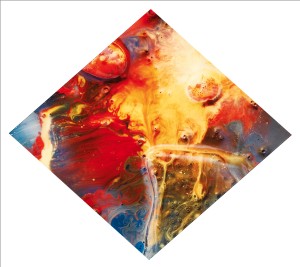 Guildenstern
(Executed in 1998)
Price GBP 37,500 (€52,114) Incl. buyer's premium
Estimated GBP 15,000–20,000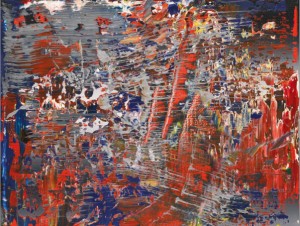 Price USD 460,000 (€423,748) Incl. buyer's premium
Estimated USD 350,000–500,000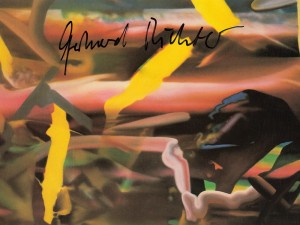 Post Card 'abstract Painting (swan)
(-77)
Price EUR 248
Estimated EUR 200–400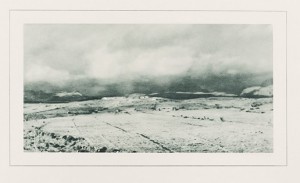 Kanarische Landschaften Ii,
(1971)
Price EUR 4,464
Estimated EUR 900–1,800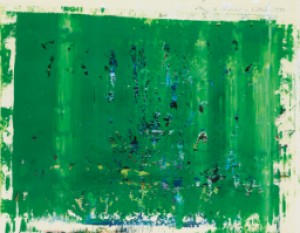 Price USD 281,000 (€226,017) Incl. buyer's premium
Estimated USD 120,000–180,000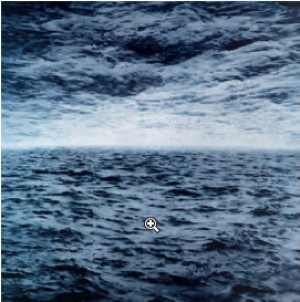 Seestück
Price EUR 4,500
Estimated EUR 1,500–2,500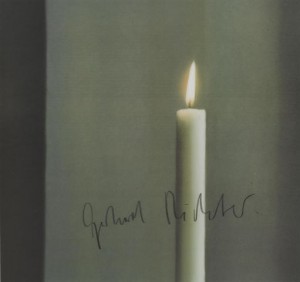 Kerze I (candle I)
(1988)
Price USD 15,000 (€11,208) Incl. buyer's premium
Estimated –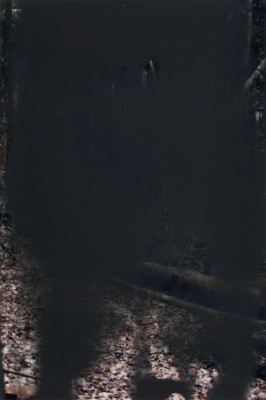 Price EUR 0 Not sold
Estimated EUR 7,000–9,000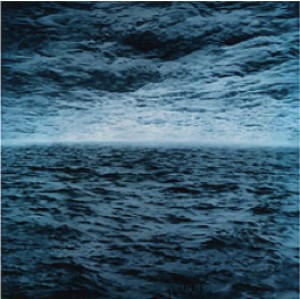 Seestück
Price EUR 1,800
Estimated –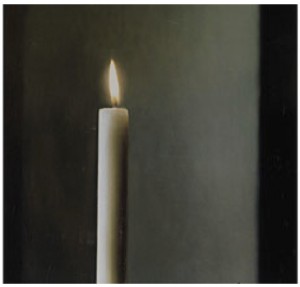 Kerze 1
Price EUR 1,500
Estimated –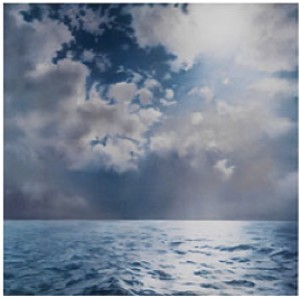 Seestück/ Gegenlicht
Price EUR 5,400
Estimated –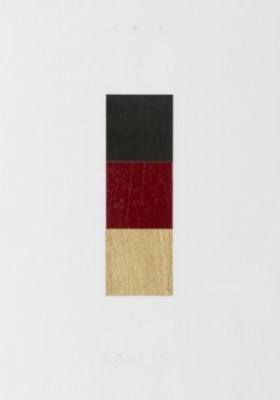 Schwarz, Rot, Gold (3 P.)
(1998)
Price SEK 30,000 (€2,870)
Estimated SEK 25,000–30,000