Gunnar HÅLLANDER
1915, Sweden
Also known as: GH
Name
Gunnar, Wilhelm HÅLLANDER
Gunnar Hållander studied at Otte Sköld painting school and during field trips to Paris, Madrid and Lisbon. He has been painting still lifes and abstract motifs. He has also done color woodcuts.
Represented: Modern Museum in Stockholm, Museum of Sundsvall.
Gunnar Hållander studerade vid Otte Skölds målarskola samt vid studieresor till Paris, Madrid och Lissabon. Han har målat stilleben och abstrakta motiv. Han har även utfört färgträsnitt.

Representerad:
Moderna Muséet i Stockholm, museum i Sundsvall.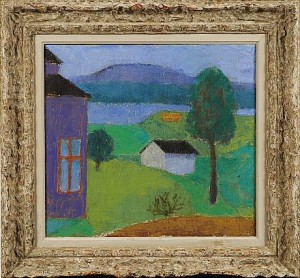 Landskap
Price SEK 3,600 (€395)
Estimated SEK 2,000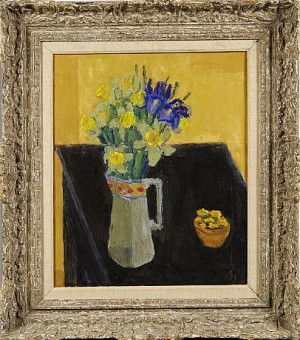 Blommor Och Bringare
Price SEK 2,600 (€285)
Estimated SEK 4,000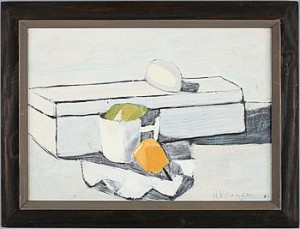 Uppställning Med Kartong
(1978)
Price SEK 2,300 (€257)
Estimated SEK 3,000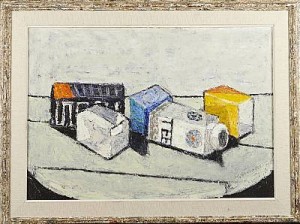 Burkar
Price SEK 2,000 (€216)
Estimated SEK 1,500