Gustaf CARLSTRÖM
1896–1964, Sweden
Gustaf Carlström Althin studied at the painting school in Stockholm, the Royal Academy of Art and in Paris. He has painted nude, portrait and landscape. He has also painted decorations and decorating work carried out in m/s Stockholm.
Represented: Art Museum of Gothenburg and Eskilstuna, Gävle and museums.

Source: Composed of a variety of sources from the internet.
Gustaf Carlström studerade vid Althins målarskola i Stockholm, Konstakademien samt i Paris. Han har målat naket, porträtt och landskap. Han har även målat dekorationer och utförde dekorarbeten i m/s Stockholm.

Representerad:
Göteborgs Konstmuseum samt Gävle och Eskilstuna muséer.

Källa: Sammansatt av olika källor från internet.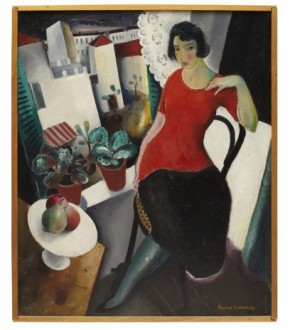 Modell Vid Fönster
Price SEK 54,000 (€5,855)
Estimated SEK 8,000–10,000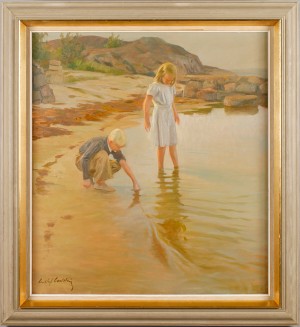 Barn Vid Strandkant
Price SEK 6,300 (€712)
Estimated SEK 5,000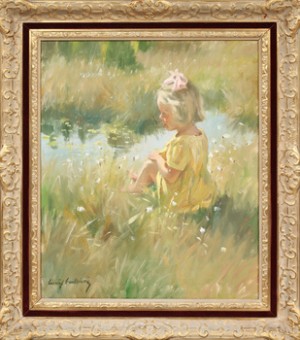 Flicka Sittandes På äng
Price SEK 10,300 (€1,164)
Estimated SEK 6,000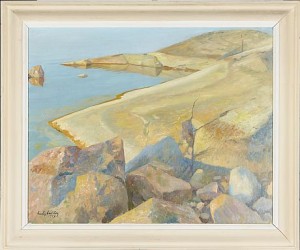 Price SEK 3,000 (€340)
Estimated SEK 5,000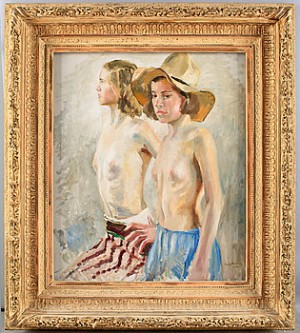 Price SEK 23,000 (€2,568)
Estimated SEK 12,000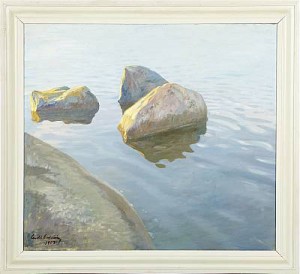 Price SEK 5,000 (€531)
Estimated SEK 7,000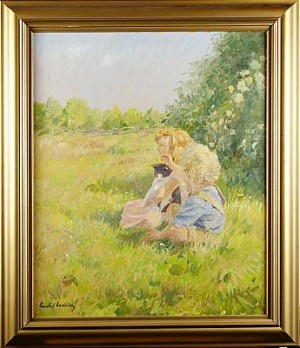 Sommar I Sommarhagen
Price SEK 4,000 (€393)
Estimated SEK 6,000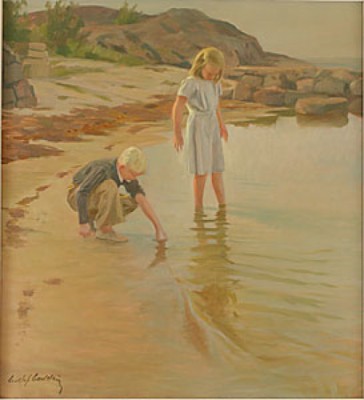 Lekande Barn I Vattenbryne
Price SEK 6,000 (€557)
Estimated SEK 8,000–12,000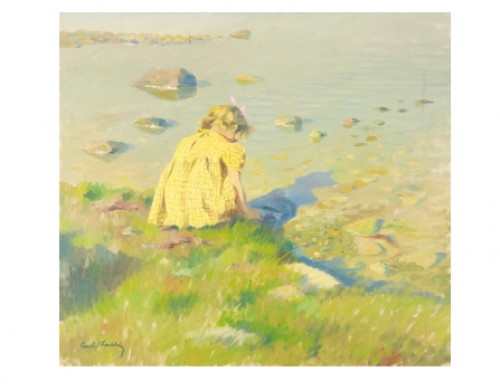 Vid Strandkanten
Price SEK 14,000 (€1,320)
Estimated SEK 8,000–10,000