Gustaf FÄNGSTRÖM
1905–1999, Sweden
Gustavus Fängström studied at Berggren\'s painting school. He undertook study tours to several European countries and North Africa. He often painted motifs from the Mediterranean and Paris.
Source: Internet
Gustaf Fängström studerade på Berggrens målarskola. Han företog studieresor till flera europiska länder, samt Nordafrika. Han har ofta målat Paris- och Medelhavsmotiv.

Representerad:
Västerås, Gävle, Hudiksvalls och Jönköpings
muséer.
Source: Internet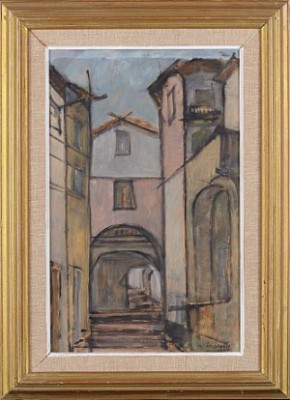 Stadsmotiv
Price SEK 0 (€0) Not sold
Estimated SEK 1,500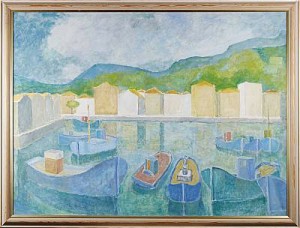 Price SEK 6,000 (€617)
Estimated SEK 4,000