Harald TORSSLOW
1838–1909, Sweden
Name
Sten, Harald, TORSSLOW
Harald Torsslow studied at the Academies of Fine Arts in Stockholm and Dusseldorf. He has painted landscapes depicting the Stockholm area, Lapland and Norway.
Represented: Malmo Museum of Lapland landscape.
Source: Art Signature Dictionary
Harald Torsslow studerade vid Konstakademierna i Stockholm och Düsseldorf. Han har målat landskap med motiv från stockholmstrakten, Lappland och Norge.
Representerad: Malmö Museum med Lappländskt landskap.
Source: Art Signature Dictionary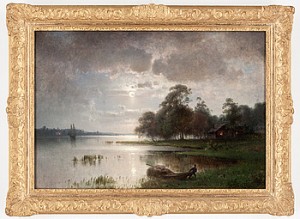 Sjölandskap
Price SEK 0 (€0) Not sold
Estimated SEK 15,000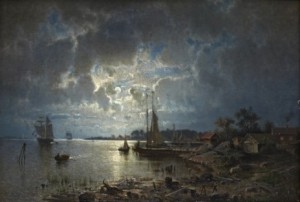 Skärgårdslandskap I Månsken
(1882)
Price SEK 9,500 (€1,100)
Estimated SEK 12,000–15,000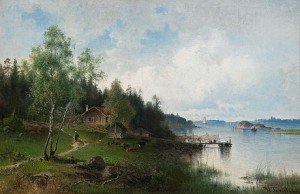 Price EUR 2,900
Estimated EUR 2,500–3,000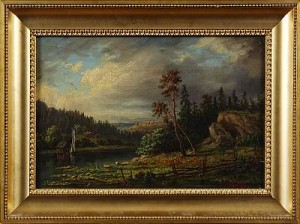 Landskap Med Stugor
(1852)
Price SEK 1,000 (€104)
Estimated SEK 2,000