Heiner Peter NORBERG
1939, Germany/Sweden
Also known as: HPN
Name
Heiner Peter NORBERG
Heiner Peter Norberg was born Selsingen, Germany, a small village between Hamburg and Bremen - World War II broke out. In 1955 he began painting with watercolors on rice paper. He moved in 1958 to Hamburg and studied there at an art school. Participated in a collective exhibition in Hamburg and Bremen. Studied in 1962 on the art school in Hildesheim and was on graphic display school. Later in the art school in Ghörde-Lüneburg. Moved to Sweden in 1970, continued to paint and participated in exhibitions and now devotes himself full-time to painting watercolors, making etchings, carvings and signs daily.
Heiner Peter Norberg föddes Selsingen, en liten by mellan Hamburg och Bremen - andra världskriget bröt ut. 1955 började han måla med akvarell på rispapper. Han flyttade 1958 till Hamburg och studerade där på en konstskola. Deltog i en samlingsutställning i Hamburg och Bremen. Studerade 1962 på konstfackskolan i Hildesheim och gick samtidigt på grafikskolan. Senare på konstnärsskolan i Ghörde-Lüneburg.
Flyttade till Sverige 1970, fortsatte att måla och deltog på utställningar och ägnar sig nu på heltid åt att måla akvareller, gör etsningar, träskulpturer samt tecknar dagligen.

REPRESENTERAD:
Flera av Sveriges landsting, kommuner konstföreningar och Statens Kulturråd

SAMLINGSUTSTÄLLNINGAR:
Sverige, Tyskland och Australien

SEPARATUTSTÄLLNINAR:
ett 50-tal utställningar över hela Sverige, från Piteå i nott till Trelleborg i söder samt några utställningar i Tyskland.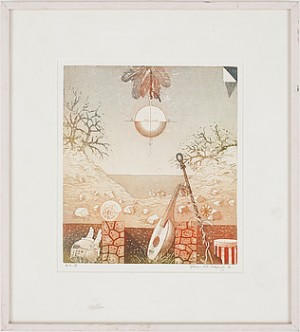 (2) Skådespel" Samt "här Vilar Cd Friedrich
(-80)
Price SEK 500 (€58)
Estimated SEK 2,000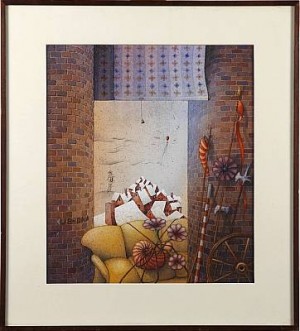 Längtans Sena Timme
(1983)
Price SEK 1,000 (€101)
Estimated SEK 1,500
(2) Trummaren Av Venedig
(1991/1995)
Price SEK 1,700 (€170)
Estimated SEK 2,000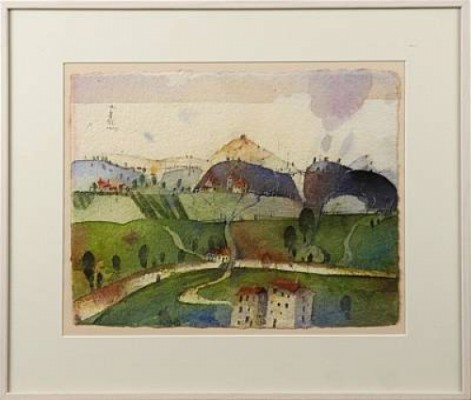 Andalusien, Den Stora Vägen
Price SEK 1,200 (€119)
Estimated SEK 1,500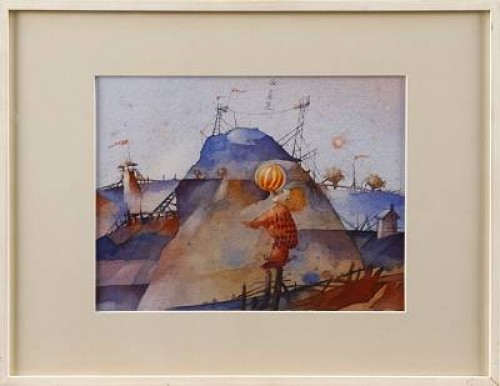 Price SEK 1,700 (€163)
Estimated SEK 1,800