Henri LAURENS

1885–1954, France
Also known as: HL
Henri Laurens was born in Paris in 1885 and began sculpting already 13 years old. He worked in construction and decoration firm where he acquired knowledge of materials and performed the early sculptural decoration works. In the evenings he studied life drawing and learned how to translate the three-dimensional shape with deft drawings in charcoal on paper. The human form, and especially women, also became his signature sculptural.
Henri Laurens föddes i Paris 1885 och började skulptera redan som 13-åring. Han arbetade i en bygg- och dekorationsfirma där han förvärvade materialkunskap och tidigt utförde skulpturala dekorationsarbeten. På kvällarna studerade han modellteckning och lärde sig att översätta den tredimensionella formen till flyhänta teckningar i kol på papper. Den mänskliga formen, och speciellt kvinnan, kom också att bli hans skulpturala signum.

1902 bosatte han sig i Montmartre, konstnärskvarteren i Paris där det nya seklets vindar också tände förändring och nydaning bland konstnärerna. Laurens mötte tidigt Braque, de blev nära vänner och Laurens lät sig inspireras av dennes experimenterade med kubism. Laurens utvecklade ett starkt kubistiskt formspråk och utförde papperscollage och trä- och metallarbeten under 1910-talet. Ett av Laurens tidigaste och mest intressanta arbeten, uppbrutna i linjer och vinklar, från denna tid finns i Moderna museets samlingar i Stockholm (Clown, 1915). Laurens första separatutställning i Paris var 1918 hos Léonce Rosenberg, som han lärt känna via vännen Picasso. Därpå följde flera utställningar under 1920-talet, framför allt på Galerie Simon, som efter första världskriget nyöppnades av Daniel-Henry Kahnweiler efter dennes exil i Schweiz.

Det kubistiska språket gav under mitten av 1920-talet vika för ett mer arkaiskt och stramt uttryck. Den klassiskt kubistiska motivsfären med musikinstrument, fruktskålar, flaskor och glas ersattes av den kvinnliga figuren i olika positioner. I brons, terracotta och sten formade Laurens den stående, sittande och liggande kvinnan. Stilen blev organisk och mjukades upp alltmer, formen förtätades och Laurens fokuserade nästan uteslutande på kvinnan som motiv. Kring 1940-talets början nådde den mjuka organiska formen sin fulländning och sensualismen segrade över teorier och stilideal. "La Dormeuse" är ett viktigt exempel på en skulptur från denna period.

Laurens konstnärskap introducerades tidigt iför den svenska konstpubliken. Redan 1938 anordnades en nordisk utställning i Stockholm, Oslo och Köpenhamn där verk av Laurens, Picasso, Matisse och Braque visades. Galleri Samlaren, som drevs av den driftiga Agnes Widlund, och Svensk-Franska konstgalleriet, där Gösta Ohlson härskade, anordnande flera utställningar med Laurens, både separat och tillsammans med de ovan nämnda konstnärskollegorna. Alberto Giacometti, kritiskt till konstkritiker och konstskribenter, skrev sällan om konst. Strax efter tillkomståret för "La Dormeuse" hyllade dock Giacometti Laurens i en text och talade om dennes storhet och om hur Laurens skulpturer fungerade som tredimensionella skuggor av konstnärens andetag, tankar och beröring. I "La Dormeuse" förkroppsligas Laurens sinnebild av kvinnan och hans strävan om den förtätade formen får evigt liv i bronsens rondör och styrka.
Source: Bukowskis, Sweden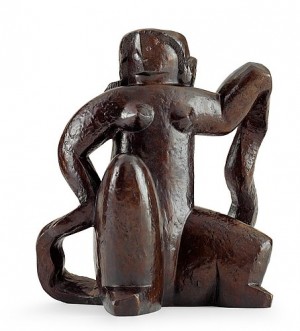 Price SEK 3,377,877 (€390,376) Incl. buyer's premium
Estimated SEK 1,500,000–2,000,000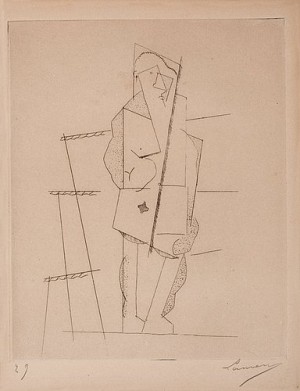 Le Boxeur
(Executed ca. 1921)
Price SEK 12,750 (€1,484) Incl. buyer's premium
Estimated SEK 12,000–15,000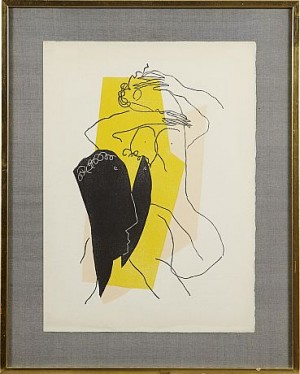 Ur Dialogues Des Dieux
Price SEK 1,000 (€110)
Estimated SEK 3,000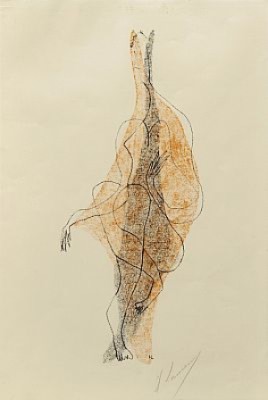 Standing Figure
Price SEK 4,200 (€458)
Estimated SEK 5,000–6,000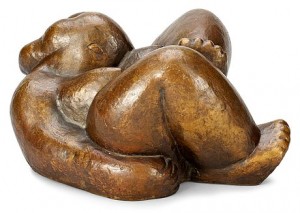 La Dormeuse
(Executed 1943)
Price SEK 875,000 (€95,034)
Estimated SEK 1,000,000–1,200,000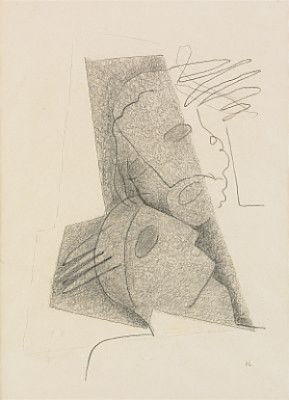 Hermes Och Poseidon
Price SEK 28,000 (€3,041)
Estimated SEK 30,000–40,000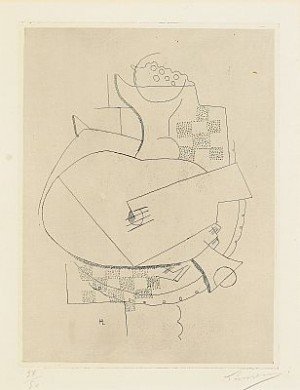 Nature Morte
Price SEK 9,500 (€993)
Estimated SEK 6,000–8,000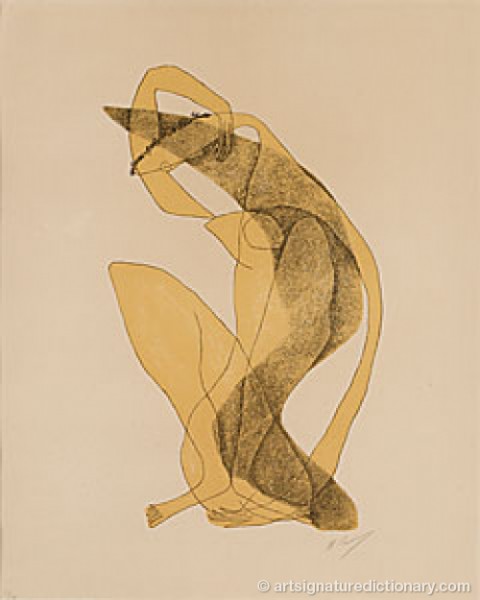 Price SEK 6,000 (€607)
Estimated SEK 10,000–15,000