Herbert 'Herb' RITTS
1952–2002, USA
Name
Herbert 'Herb' RITTS
Herbert "Herb" Ritts was an American fashion photographer who concentrated on black-and-white photography and portraits in the style of classical Greek sculpture. Consequently some of his more famous pieces are of male and female nudes in what can be called glamour photography.

Early life and career
Born in Los Angeles, California, Ritts began his career working in the family furniture business. He moved to the East Coast to attend Bard College in New York, where he majored in economics and art history. Later, while living in Los Angeles, he became interested in photography when he and friend Richard Gere, then an aspiring actor decided to shoot some photographs in front of an old jacked up Buick. The picture gained Ritts some coverage and he began to be more serious about photography.

Later notable photographs
Ritts was a celebrity photographer of the 1980s and 1990s[citation needed]. He later photographed notables such as, Christopher Reeve, Dalai Lama, Cher, Elizabeth Taylor, Ronald Reagan, Steven Hawking, Edward Norton, Madonna, Dizzy Gillespie, Annette Benning, Cindy Crawford, and many others. He worked for the magazines, Interview, GQ, Harper\'s Bazaar, Rolling Stone, Vogue, Vanity Fair and Elle. He photographed Prince for his \"The Hits/The B-Sides\" greatest-hits package released in 1993.He published many books on photography for leading fashion designers including, Giorgio Armani, Revlon, Ralph Lauren, Chanel, Gianni Versace and Calvin Klein. From 1996 to 1997 some of his work was displayed at the Museum of Fine Arts in Boston, Massachusetts, attracting more than 253,000 people to the exhibit.

Music videos
The first video he directed was Madonna in Cherish in 1989. In 1991, he won two MTV Video Awards for his work on music videos by Janet Jackson and Chris Isaak. Ritts also directed the music video for Michael Jackson\'s In the Closet, which featured supermodel Naomi Campbell. Ritts also worked on other projects including directing and acting, on Mariah Carey\'s 1# Video (1999), Jennifer Lopez\' sepia video Ain\'t It Funny, Janet Jackson: Design of a Decade 1986-1996 (1996), Intimate Portrait: Cindy Crawford (1998) and Murder in the First (1995).

Death
He died in 2002 at the age of 50 from complications caused by AIDS.
Source: http://en.wikipedia.org/wiki/Herb_Ritts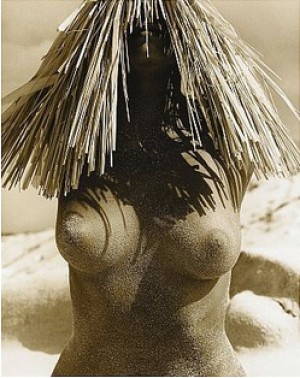 Woman With Straw Hat, Hawaii
(1988)
Price SEK 70,000 (€7,689)
Estimated SEK 80,000–100,000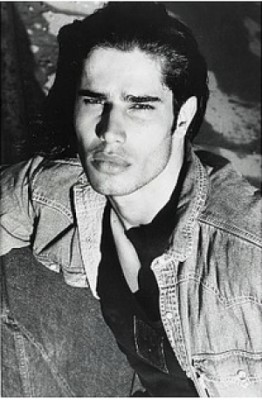 Cameron - Herb Ritts For Lewis
Price SEK 8,000 (€879)
Estimated SEK 8,000–10,000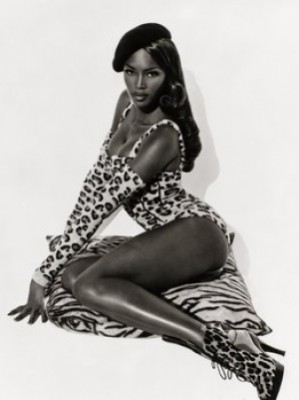 Naomi Seated Hollywood 1991
Price SEK 135,000 (€12,913)
Estimated SEK 120,000–140,000