Ivar AROSENIUS

1878–1909, Sweden
Also known as: IA

Verdict of guilty
0201-K255939-13
Watercolor, motif with old man and the girl, signed "IA 05", size 25x23 cm. The painting was for sale at an online auction house in Stockholm in August 2013. The painting attracted the attention of several people who contacted the police and said that it was most likely a forgery. The police investigated the painting by experts and finally found that it was a forgery. The Court decided that it would be forfeited.
Akvarell, motiv med gubb och flicka, signerad "IA 05", storlek 25x23 cm. Målningen var till salu på ett online auktionshus i Stockholm i augusti 2013. Målningen uppmärksammades av ett flertal personer som kontaktade polisen och menade att det med största sannolikhet var en förfalskning. Polisen undersökte målningen via experter och fann slutligen att det var en förfalskning. Domstolen beslöt att den skulle förverkas.















Name
Ivar, Axel Henrik AROSENIUS
Ivar Arosenius studied at the \"Slöjdföreningens\" School of Arts in Gothenburg and later at the \"Valands\" in Gothenburg for Gorg Pauli and Carl Wilhlmson. The motifs in his paintings were often ironic and syniska, to amuse and disturb. He was also a writer and published several books. A large part of his work is exhibited at the Gothenburg Museum of Art.
Ivar Axel Henrik Arosenius biografi:

Arosenius fick sin skolning huvudsakligen i Göteborg och Stockholm och kom att ingå i ett konstnärskollektiv, som dyrkade de gamla tyska och holländska mästarna och dessutom hade utpräglat litterära intressen. Han fångades av det värmländska landskapet, ett landskap som kommer att inrama många av de fantasi- och sagomotiv, fyllda av humor, som snabbt blev uppskattade och efterfrågade av publiken. Efter dottern Evas födelse utförde Arosenius en rad scener ur barnets värld och blev en pionjär på barnskildringens område inom svensk konst. En nedärvd blödarsjuka ändade hans liv.
Representerad fr. a. på Göteborgs Konstmuseum.
Källa: Bukowskis
----------------
Ivar Axel Henrik Arosenius, född 8 oktober 1878 i Göteborg, död 2 januari 1909 i Älvängen, var en svensk konstnär och bilderboksförfattare. Hans mest kända bilderbok är Kattresan (1909), som utgavs postumt. En stor del av hans verk är utställda vid Göteborgs konstmuseum.
Under en kortare tid gick Arosenius på Slöjdföreningens skola, men på hösten 1896 inledde han sina konststudier vid Valands målarskola, där han var kamrat med bland andra Gerhard Henning. Den 30 augusti 1898 blev han antagen vid Konstakademien i Stockholm, där han hyrde en ateljé tillsammans med Henning. Arosenius trivdes inte med undervisningen, och i november 1899 blev han antagen som \\\"frielev\\\" vid Konstnärsförbundets skola, som leddes av en entusiastisk Richard Bergh. Inte heller där fann sig Arosenius till rätta, så under våren 1901 återupptog han sina studier vid Valands målarskola. Följande år deltog han i en elevutställning på Valand, arrangerad av Carl Wilhelmson.
I Göteborg slog han sig snart samman med Gerhard Henning och Ole Kruse. Kruse och Arosenius var ett mycket omaka par. Kruse var den allvarlige moralisten, medan Arosenius var fylld av bitska sarkasmer, bekajad av en ständig strävan att leva ett högt liv, med ett ihärdigt supande. Det märkliga var att för Arosenius var också detta moral eftersom han tidigt fick diagnosen blödarsjuka. Det rörde sig helt enkelt om hans möjligheter att överleva. Han hade fått läkarordination på att konsumera alkohol, vilket ökade blodets förmåga att koagulera, att äta gott, att göra långa promenader och att hålla sin kropp i trim.....
Källa: Wikipedia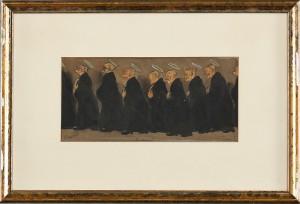 Price SEK 8,700 (€974)
Estimated SEK 10,000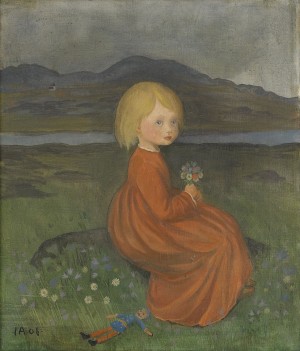 Lillan På ängen (porträtt Af Min Dotter)
(-08)
Price SEK 300,000 (€34,938)
Estimated SEK 125,000–150,000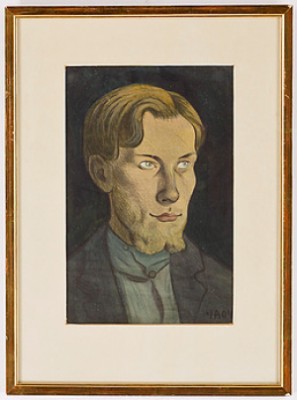 Price SEK 6,400 (€769)
Estimated SEK 4,000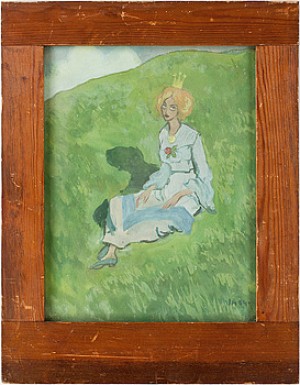 Prinsessan I Det Gröna, Normandie
(-04)
Price SEK 25,000 (€2,900)
Estimated SEK 40,000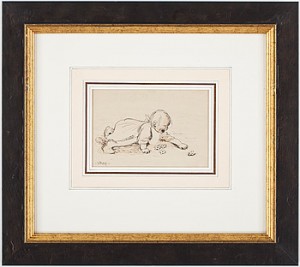 Price SEK 8,400 (€970)
Estimated SEK 4,000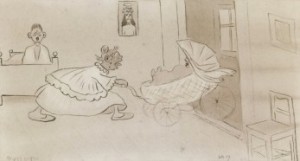 Price SEK 5,000 (€562)
Estimated SEK 6,000–8,000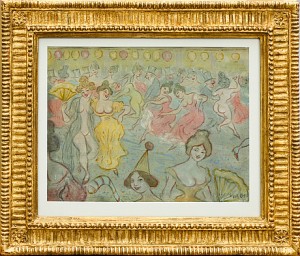 Price SEK 67,375 (€7,573) Incl. buyer's premium
Estimated SEK 25,000–30,000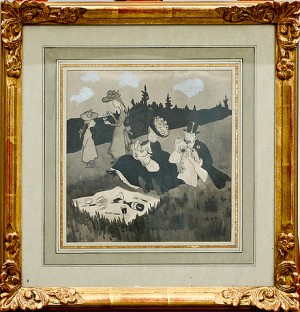 Price SEK 20,825 (€2,341) Incl. buyer's premium
Estimated SEK 10,000–12,000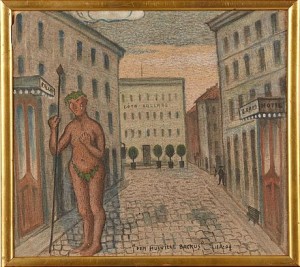 Den Husville Backus
(-02)
Price SEK 5,400 (€601)
Estimated SEK 5,000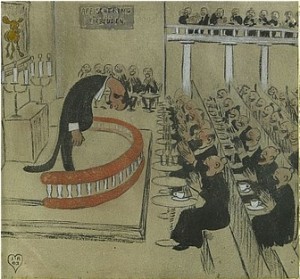 Price SEK 14,000 (€1,547)
Estimated SEK 15,000–18,000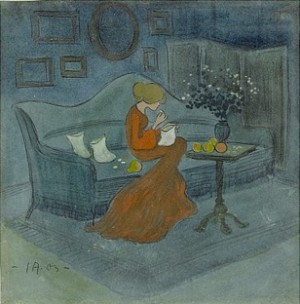 Price SEK 29,000 (€3,204)
Estimated SEK 20,000–25,000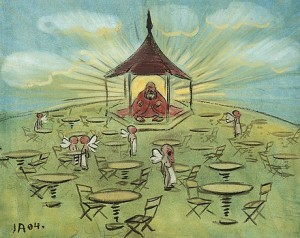 Gud Fader I Tronsal
(-04)
Price SEK 13,500 (€1,458)
Estimated SEK 10,000–12,000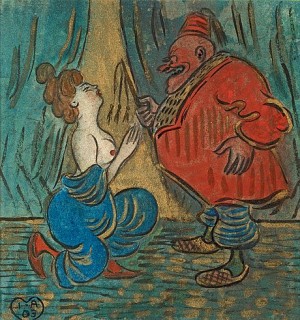 Price SEK 17,500 (€1,890)
Estimated SEK 6,000–8,000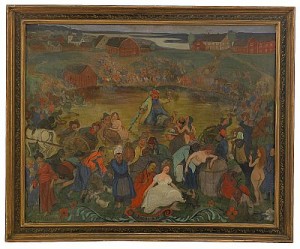 Price SEK 0 (€0) Not sold
Estimated SEK 600,000–800,000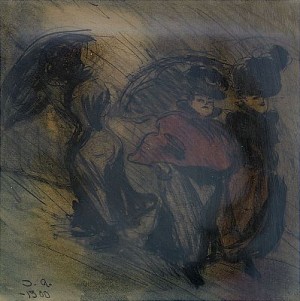 Price SEK 5,500 (€572)
Estimated SEK 4,000–5,000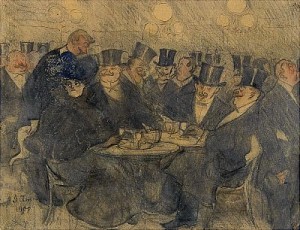 Price SEK 12,000 (€1,249)
Estimated SEK 6,000–8,000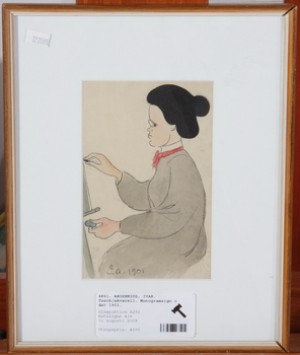 Konstnär Vid Staffli
(1901)
Price SEK 3,200 (€346)
Estimated SEK 4,000