Ivar MORSING

1919–2009, Sweden
Name
Hans Gustaf, Ivar, MORSING
Ivar Morsing studied with his father Leopold Morsing, with Edwin Oller and Isaac Grünewald\\\'s painting school. He has made trips to Italy, France, North Africa, Mexico and Guatemala. He has painted figurative compositions, landscapes and still lifes in oil. Represented: National Museum in Stockholm, Moderna Museet, Stockholm, Jönköping and Kalmar\\\'s museums.

Source: Composed of various information on the Internet.
Ivar Morsing studerade för sin far Leopold Morsing, vid Edvin Ollers och Isaac Grünewalds Målarskolor. Han har företagit resor till Italien, Frankrike, Nordafrika, Mexiko och Guatemala. Ivar Morsing har en omfattande produktion bakom sig och han har målat figurkompositioner, landskap och stilleben i olja.

Separatutställningar:
Modern Konst i Hemmiljö, 1952 Modern Konst i Hemmiljö, 1961 Konstnärshuset, 1967 Galleri Hedenius, 1971 Färg och Form, 1975 Konstnärshuset, 1987 Doktor Glas.

Offentliga utsmyckningar:
Skövde Folkskolor, Ryssby Kyrka Rockneby, Wasabröd Filipstad, Svenska Ambassaderna i Spanien, Kina och Australien, Svenska Siemens Kontorshus i Stockholm, Transcodan AG Lensahn och Wasa AG Celle Tyskland, Svenska Handelskammaren i Atlanta och New York.

Representerad:
Nationalmuseum i Stockholm, Moderna Muséet i Stockholm, Kalmars och Jönköpings muséer.

Stipendier:
Stockholms Stads Kulturpris, Statens Konstnärsstipendium, Kalmar Kulturpris.

Källa: Sammansatt av olika källor från internet.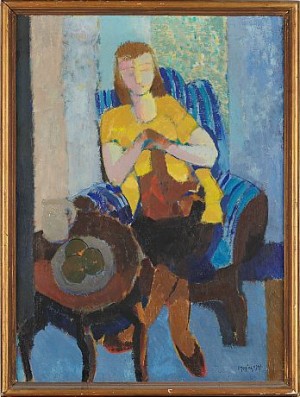 Interiör Med Kvinna
(1949)
Price SEK 6,400 (€746)
Estimated SEK 4,000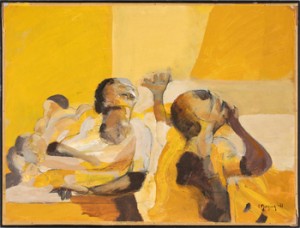 Utanför Kliniken, Mexico, 1967
(1967)
Price SEK 2,713 (€307)
Estimated SEK 4,000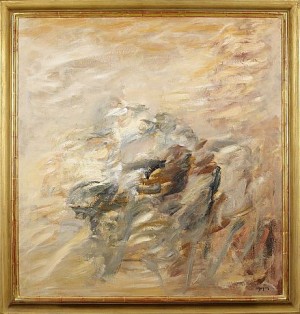 Stormdag
Price SEK 9,000 (€988)
Estimated SEK 8,000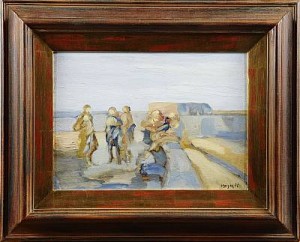 Price SEK 5,500 (€612)
Estimated SEK 4,000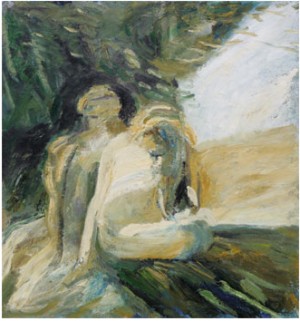 Price SEK 5,000 (€542)
Estimated SEK 6,000–8,000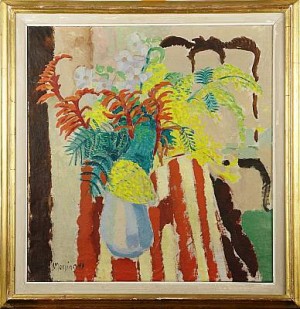 Price SEK 8,000 (€857)
Estimated SEK 10,000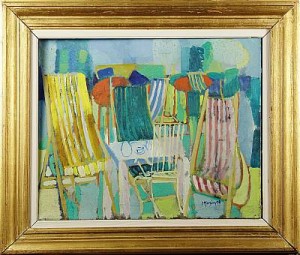 Vilstolar I Trädgården
(-48)
Price SEK 12,000 (€1,286)
Estimated SEK 10,000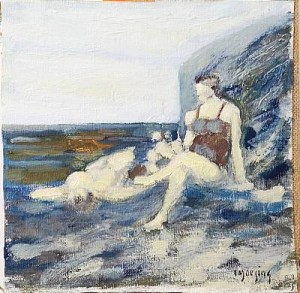 Badande Vid Bastionen
Price SEK 2,000 (€200)
Estimated SEK 2,000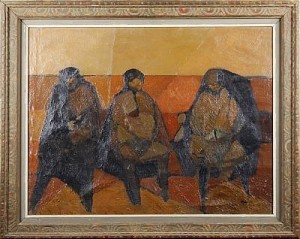 Price SEK 5,500 (€538)
Estimated SEK 7,000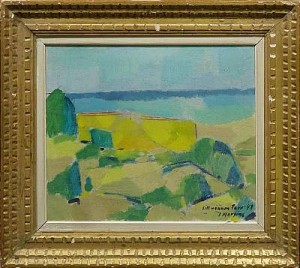 Price SEK 2,500 (€244)
Estimated SEK 3,000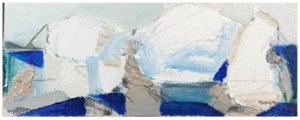 Price SEK 1,000 (€98)
Estimated SEK 1,500–2,000
Konspirationen
Price SEK 12,500 (€1,227)
Estimated SEK 10,000–12,000
Price SEK 2,000 (€196)
Estimated SEK 3,000–4,000
Price SEK 2,500 (€248)
Estimated SEK 2,500
Price SEK 2,500 (€248)
Estimated SEK 2,500
Landskapmed Figurer
Price SEK 2,400 (€238)
Estimated SEK 2,000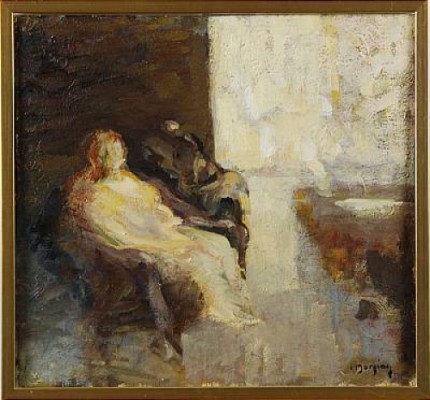 Vilande Dam
Price SEK 5,000 (€496)
Estimated SEK 3,000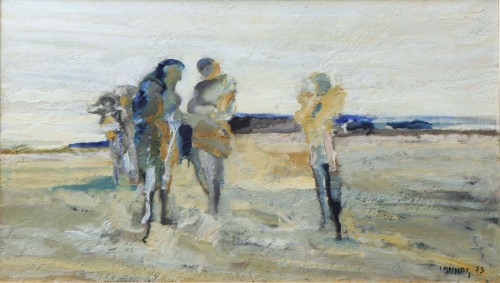 Price SEK 3,000 (€267)
Estimated SEK 1,000–2,000