Jaques ZADIG
1930, France/Sweden
Name
Jaques, Robert William ZADIG
Lived & Active In
1935, Malmö, Sweden
Jaques Zadig studied at \"Essem\"school in Malmö, the Academy in Copenhagen and then to the Academy in Stockholm. His father was a sculptor William Zadig. He undertook study tours to Paris. He has worked in various technologies with figurative compositions, landscapes, Still Life.
Represented: National Museum, Modern Museum, Gävle, Umeå, Borås, Sweden, Landskrona, Sweden, Skövde, Sweden, Hässleholm, Trelleborg and museums Borås, Malmö Museum and the HM K. Frimärksmuseum collections and post office in Stockholm, the Norwegian Consulate in Switzerland. Museu de Arte in Sao Paolo. Press Agency \"Delo\" in the former Yugoslavia. Copenhagen City Hall and Town Hall Lyngby, Denmark. Library of New York.
Jaques Zadig studerade på Essem-skolan i Malmö, Konstakademin i Köpenhamn och därefter som på Konstakademin i Stockholm. Fadern var skulptören William Zadig. Han företog studieresor till Paris. Han har i olika tekniker arbetat med figurkompositioner, landskap , stilleben.
Källa: internet.

Jacques Robert William Zadig är en svensk målare och tecknare. Han studerade vid Essem-skolan i Malmö och på det Kongelige Kunstakademi i Köpenhamn. Han blev ständigt entusiasmerad av sin styvfar konstnären William Zadig. Hans konst präglas av ett politiskt och socialt engagemang. Han var en av de första svenska konstnärerna som kritiserade Vietnamkriget, bland annat med Goya som förebild. Under 1970-talet gjorde han en uppmärksammad utställning om miljöförstöringen tillsammans med Ystadskonstnären Gerhard Nordström. Han har ställt ut över hela världen och finns bland annat representerad på Nationalmuseum Library of New York, skissernas Museum i Lund och Muséu de Arte i Sáo Paolo.
Källa: Bukowskis Market.

Representerad:
Nationalmuseum, Moderna Muséet, Gävle, Umeå, Borås, Landskrona, Skövde, Hässleholm, Trelleborg och Borås muséer, Malmö Museum samt i H.M K. samlingar och Postens Frimärksmuseum i Stockholm, Norska Konsulatet i Schweiz. Muséu de Arte i Sáo Paolo. Press Agency "Delo" i f.d. Jugoslavien. Köpenhamns Rådhus och Lyngby Rådhus i Danmark. Library of New York.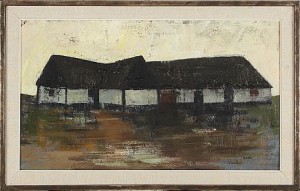 Skånelängor
Price SEK 1,600 (€187)
Estimated SEK 1,000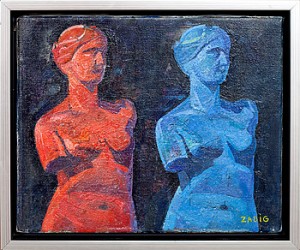 Kvinnotorso
Price SEK 1,100 (€134)
Estimated SEK 2,000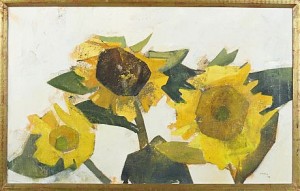 Price SEK 650 (€71)
Estimated SEK 1,500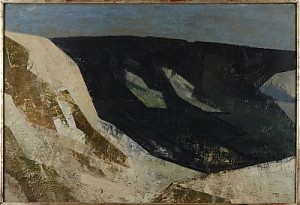 Price SEK 1,100 (€117)
Estimated SEK 2,000