Jean Jacques HENNER
1829–1905, Germany/France
Der bekannte Maler war ab 1846 an der Ecole des Beaux-Arts in Paris, wirkte zwischen 1859 und 1865 in der Villa Medici in Rom, nahm regelmäßig bis 1903 an den Ausstellungen des Pariser Salon teil. 1921 wurde in Paris das Musée Henner eingerichtet.
Source: www.hampel-auctions.com
The famous painter Jean Jacques Henner studied in 1846 at the Ecole des Beaux-Arts in Paris. He worked 1859-1865 at the Villa Medici in Rome and in 1903 he participated in the Paris Salon.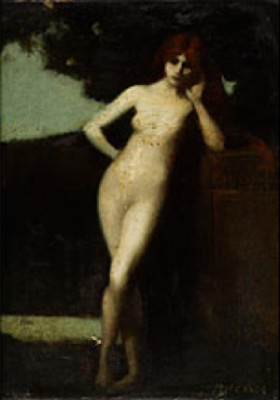 Jugendlicher Frauenakt
Price EUR 2,400
Estimated –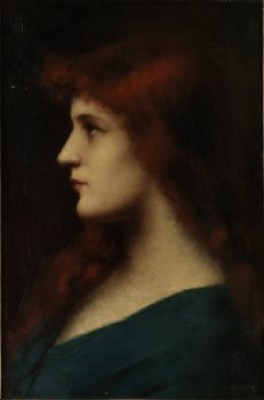 Porträtt Av Rödhårig Kvinna
Price SEK 11,000 (€1,098)
Estimated SEK 15,000–20,000