Jean Marc NATTIER
1685–1766, France
Jean-Marc Nattier biography:

Jean-Marc Nattier's father was a portrait painter, and his mother painted miniatures. Young Jean-Marc studied with them and attended the Académie Royale, soon winning a prize for drawing. He also gained attention by copying Charles Le Brun's battle pictures and Peter Paul Rubens's Marie de' Medici cycle in the Louvre. Nattier's godfather, Baroque painter Jean Jouvenet, encouraged him to study at the Académie de France in Rome, but Nattier never went to Italy because he was so busy in Paris. Except for working in Holland in 1717, he remained in his native city.

In 1718 Nattier was accepted into the Académie Royale. From then on, he made oil or pastel portraits, mostly of women, often turning his sitters into Greek or Roman gods and goddesses in a theatrical, mythological setting. Mythological portraiture allowed Nattier to synthesize his desire to be a history painter with the financial necessity of making a living, for portraits were in demand. After the 1740s, as tastes began to change, Nattier created more straightforward representations. Financial problems and illness finally caused him to stop painting in 1762.

Source: http://www.getty.edu/art/gettyguide/artMakerDetails?maker=459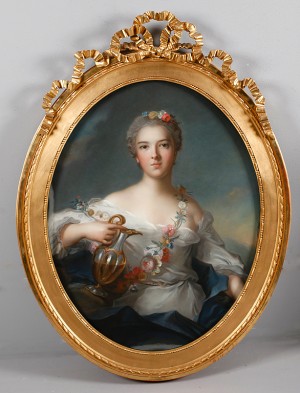 Kvinnoporträtt, Sannolikt Madame De Mailly-nesle
Price SEK 15,100 (€1,669)
Estimated SEK 6,000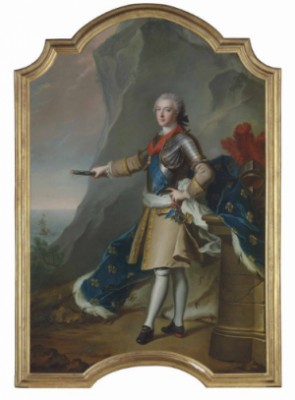 Portrait Of Louis-jean-marie De Bourbon
Price GBP 98,500 (€119,029) Incl. buyer's premium
Estimated GBP 20,000–30,000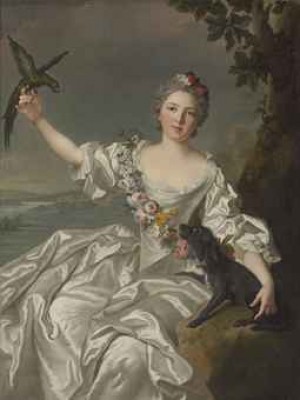 Portrait Of François-renée De Carbonnel De Canisy, Marquise D'antin
Price USD 8,125 (€5,939) Incl. buyer's premium
Estimated USD 10,000–12,000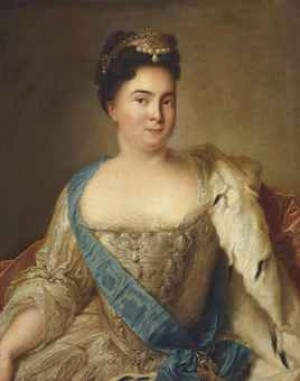 Portrait Of Empress Catherine I (1684-1727)
Price GBP 18,750 (€23,310)
Estimated GBP 20,000–30,000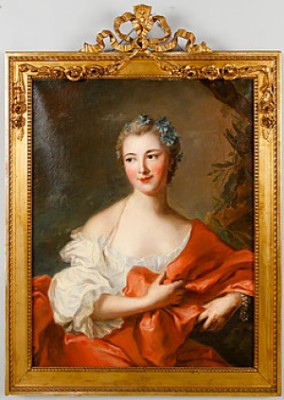 Markisinnan De L'hôpital
Price SEK 9,450 (€1,064)
Estimated SEK 5,000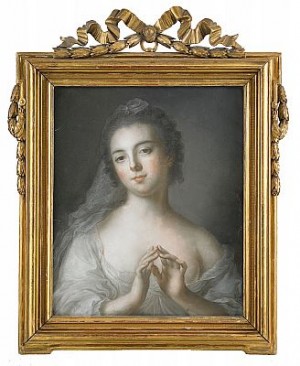 Porträtt Föreställande Ung Flicka Iklädd Vit Klänning
Price SEK 0 (€0) Not sold
Estimated SEK 20,000–30,000