Jim DINE

1935, USA
Also known as: JD
Jim Dine was born June 16, 1935, in Cincinnati, Ohio. He studied at night at the Cincinnati Art Academy during his senior year of high school and then attended the University of Cincinnati, the School of the Museum of Fine Arts, Boston, and Ohio University, Athens, from which he received his B.F.A. in 1957. Dine moved to New York in 1959 and soon became a pioneer creator of Happenings together with Allan Kaprow, Claes Oldenburg, and Robert Whitman. He exhibited at the Judson Gallery, New York, in 1958 and 1959, and his first solo show took place at the Reuben Gallery, New York, in 1960.
Dine is closely associated with the development of Pop art in the early 1960s. Frequently he affixed everyday objects, such as tools, rope, shoes, neckties, and other articles of clothing, and even a bathroom sink, to his canvases. Characteristically, these objects were Dine's personal possessions. This autobiographical content was evident in Dine's early Crash series of 1959–60 and appeared as well in subsequent recurrent themes and images, such as the Palettes, Hearts, and bathrobe Self-Portraits. Dine has also made a number of three-dimensional works and environments, and is well-known for his drawings and prints. He has written and illustrated several books of poetry.
Jim Dine är en amerikansk bildkonstnär född i Cincinnati. Han studerade vid Walnut Hills High School, University of Cincinnati och Ohio University. Dine är popkonstnär och anses tillhöra Neo-Dada-rörelsen. Han är känd för skapandet av "happenings", en slags performance, tillsammans med Claes Oldenburg, Allan Kaprow och John Cage. Återkommande motiv hos Dine är hjärtan i starka färger.
Källa: www.bukowskis.com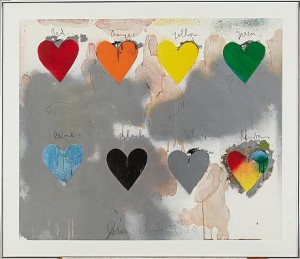 Price SEK 6,200 (€701)
Estimated SEK 8,000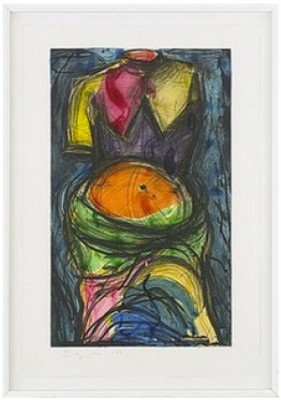 Venus And Powdered Stone
(1993)
Price SEK 40,000 (€4,538)
Estimated SEK 50,000–70,000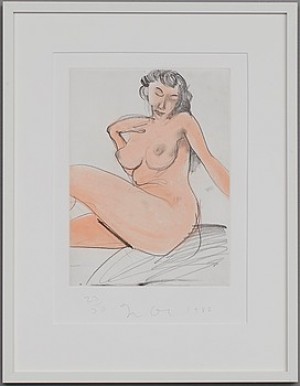 Price EUR 300
Estimated EUR 400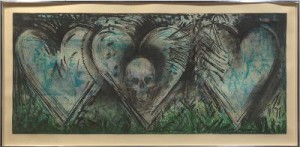 My Nights In Santa Monica
(1986)
Price USD 3,450 (€2,570) Incl. buyer's premium
Estimated USD 3,000–6,000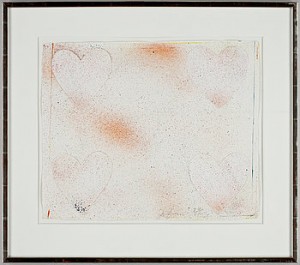 Dutch Hearts
Price SEK 15,000 (€1,704)
Estimated SEK 8,000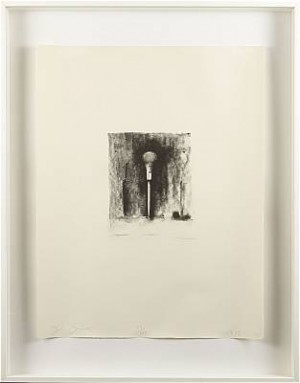 From Ten Winter Tools
(1973)
Price SEK 3,500 (€390)
Estimated SEK 4,000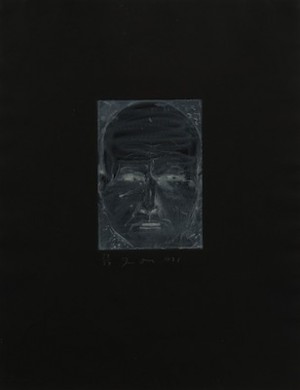 Self Portrait As A Negative
(1975)
Price USD 575 (€424)
Estimated USD 1,500–2,500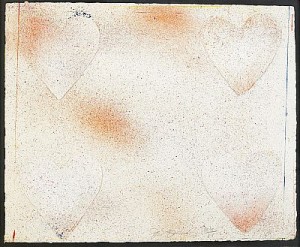 Dutch Hearts No. ?
Price SEK 9,500 (€1,032)
Estimated SEK 8,000–10,000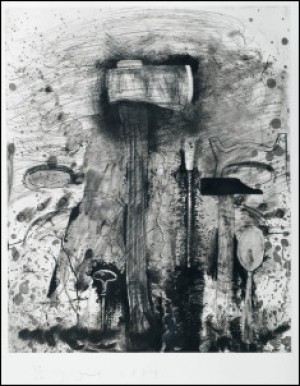 Price EUR 0
Estimated EUR 1,500–2,000
Blue Detail From The Crommelynck Gate
(1982)
Price SEK 6,800 (€667)
Estimated SEK 8,000–10,000
The Astra Set, The Complete Suite Comprising Five Colour Lithographs
(1985)
Price SEK 0 (€0)
Estimated SEK 50,000–60,000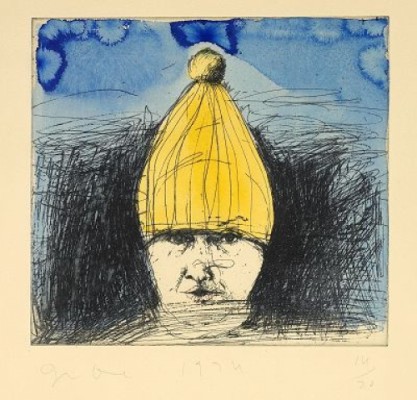 Self Portrait In A Ski Hat, Complete Suite Of Four Etchings (the First With Hand Colouring)
(1974)
Price SEK 15,000 (€1,394)
Estimated SEK 15,000–20,000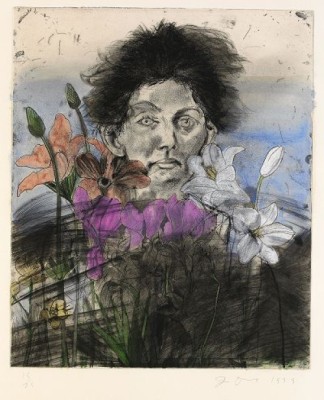 Nancy Outside In July, Vii
(1979)
Price SEK 0 (€0)
Estimated SEK 30,000–35,000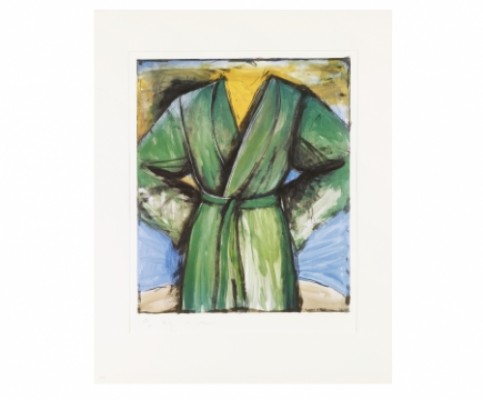 Mighty Robe I" From The Astra Set
(1985)
Price SEK 12,000 (€1,131)
Estimated SEK 12,000–15,000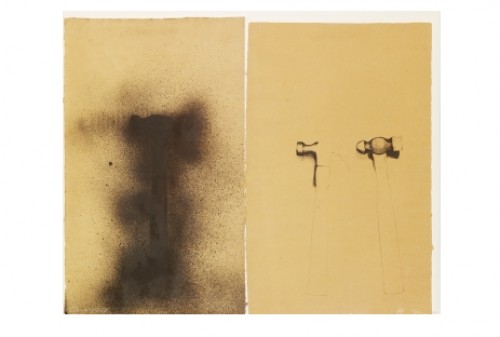 Price SEK 4,000 (€377)
Estimated SEK 5,000–7,000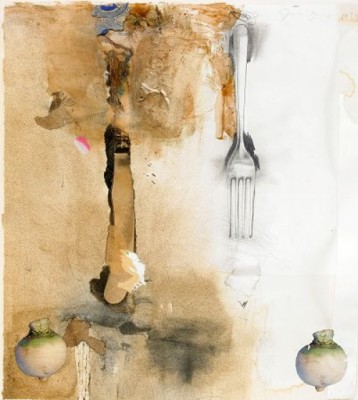 Price SEK 70,000 (€6,542)
Estimated SEK 100,000–125,000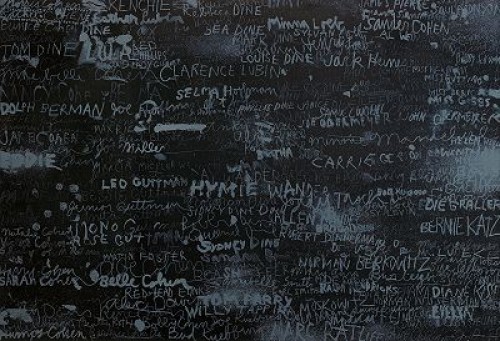 Price SEK 26,000 (€2,436)
Estimated SEK 20,000–25,000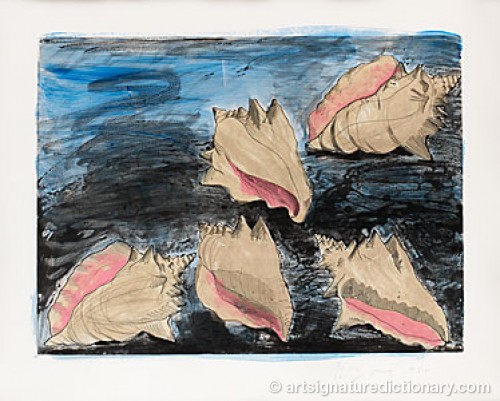 Price SEK 15,000 (€1,613)
Estimated SEK 20,000–25,000