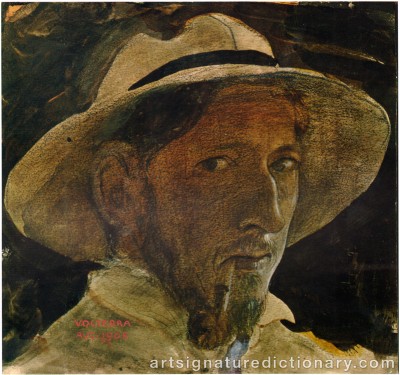 John BAUER

1882–1918, Sweden
Also known as: JB

Verdict of guilty
K38172-01
Watercolor. Submitted to a major auction house in Stockholm for sale February 2001. Auction House's own expert discovered that the painting was a forgery, and called to the police who took the painting seized. The owner stated in questioning that he bought the painting ten years earlier for SEK 100 as a print.
Akvarell. Lämnades till ett stort auktionshus i Stockholm för försäljning februari 2001. Auktionshusets egen expert upptäckte att målningen var en förfalskning och tillkallade polis som tog tavlan i beslag. Ägaren uppgav i förhör att han köpt tavlan tio år tidigare för 100 kr som ett grafiskt blad.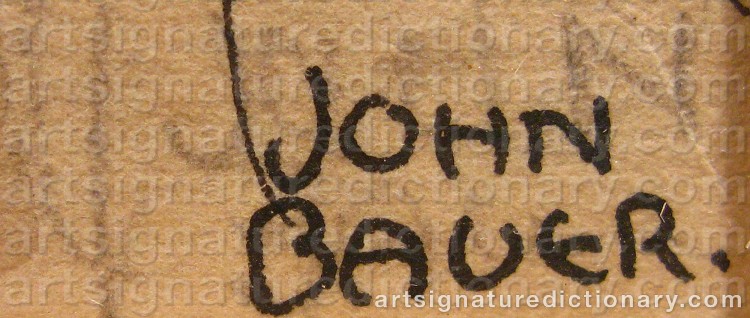 John Bauer studied at the Art Academy and at the same time for Hugo Carlberg. There also studied Ester Ellqvist who later on became his wife in 1906. He undertook study tours in Germany and Italy. He started already in 1907 to illustrate the story collection \"Bland Tomtar och Troll\" and counted soon as Sweden\'s foremost legendary artist. Represented in Jönköping County Museum, National Museum, National Gallery of Gothenburg and Malmö museums.
Unfortunately, he perished with his entire family in a tragic boating accident in Sweden in 1918. Source: Internet.
Source: Art Signature Dictionary
John Bauer studerade på Konstakademien samtidigt med Hugo Carlberg. Där studerade också Ester Ellqvist som sedemera blev hans hustru år 1906. Han företog studieresor i Tyskland och Italien. Han började redan 1907 att illustrera sagosamlingen Bland tomtar och troll och räknades snart som Sveriges främste sagotecknare, med en svensk hållning. Han utförde även väggmålningar, bland annat fresken Den helige Martin och tiggaren i Odd Fellows lokal i Nyköping. Han finns representerad på Jönköpings läns museum, Nationalmuseum, Göteborgs konstmuseum och Malmö museer.
Vid första världskrigets utbrott kändes trollen alltför begränsande för konstnärskapet. Han började teckna kubistiskt och var samtidigt orolig för sitt äktenskap. Han byggde sitt drömhus i Djursholm för sin familj, och kanske för en nystart.
Vid flytten från Bunn i Småland drunknade John Bauer (36 år gammal) med sin maka Ester Ellqvist och deras treårige son Bengt, kallad Putte, då ångaren Per Brahe förliste på Vättern utanför Hästholmen 1918. Samtliga 24 passagerare omkom. På Östra kyrkogården i Jönköping finns familjens grav.
I samband med Bauers 100-årsdag 1982 gav Postverket ut en serie om fyra och 1997 en serie om tre frimärken med motiv ur Bland tomtar och troll.
---------------
Sagokonstnären John Bauer växer upp i Jönköping och under sitt korta liv återvänder han ständigt till trakterna kring Vätterns södra spets.
Han finner ro och stillhet i det unika landskapet och denna upplevelse får en stor betydelse för hans konst. På långa skogsvandringar, aldrig utan skissblocket under armen, omsluts han av den småländska skogen. Han tecknar oavbrutet, samtidigt som hans fantasi flödar fritt och obehindrat. Det är i dessa stunder som John Bauers säregna sagovärld föds.
När John Bauer föds 1882 driver hans pappa, den tyskättade Joseph Bauer, en framgångsrik charkuterirörelse på Östra Torget i Jönköping. John är den mellersta av tre bröder (han hade också en syster men hon dog tragiskt mycket ung). Familjen bor i en lägenhet ovanför affären. Östra Torget är vid denna tid en livlig marknadsplats med ett myller av folkliv. På den norra sidan av torget löper kanalen, som trots sin stank är en populär lekplats för barnen. Torget omgärdas av låga trähus och i bakgrunden skymtar Kristine kyrkas torn. Pappans affär går mycket bra och familjen har råd att låta bygga en sommarbostad, Villa Sjövik, vid Rocksjöns strand. Huset blir så småningom deras fasta bostad.
Far och mor Bauer
Joseph Bauer var född och uppvuxen i Bayern. Han blev föräldralös som 13-åring och kom till Sverige för att söka lyckan – utan ett öre på fickan – och han bosätter sig så småningom i Jönköping. Han är en mycket praktisk och målmedveten man, som arbetar hårt för att försörja sin familj.
Joseph gifter sig med Emma Wadell som kommer från en lantbrukarsläkt från Rogberga, strax utanför Jönköping. Hennes mor, Johns mormor, är en egensinnig kvinna som är väl bevandrad i skrock och skrönor med urgamla anor. Berättelserna, som hon säkerligen för vidare till John och hans bröder, är typiska för Vätterbygden som i slutet av 1800-talet fortfarande är en ganska isolerad trakt. I dessa myter och legender är vidskepelsen och tron på naturens förunderliga krafter självklara och helt naturliga inslag. Naturen är något som är besjälat och bär på besynnerliga hemligheter.
Studier
John är inte särskilt intresserad av läxläsning, att döma av hans mediokra betyg. Han verkar snarare vara en drömmare, som under lektionerna på Allmänna Läroverket fyller skolböckerna med teckningar, klotter och karikatyrer. Flera av pojkårens teckningar finns bevarade och redan här är hans talang uppenbar. Den unge Bauer har den sanne konstnärens öga för detaljer. Det sägs att flera lärare som ofrivilligt blir karikatyrer inte är överdrivet förtjusta i att falla offer för hans vassa penna.
Det finns ingenting som tyder på att han fick någon konstnärlig uppmuntran från sin familj. Föräldrarna hade helt enkelt andra intressen, men det verkar ändå inte som om de hade några invändningar till Johns val av karriär. Kanske förstår de tidigt att den dagdrömmande pojken helt enkelt saknar intresse för skolarbete eller affärer, i synnerhet då han antingen vistas ute i naturen eller sitter djupt försjunken med block och penna.
John är bara 16 år när han flyttar till Stockholm för att studera till konstnär. Trots att han har ganska dåligt självförtroende och ofta tvivlar på sin förmåga, tvekar han inte att pröva sina vingar på egen hand. Han har stöd hemifrån och hans familj hjälper honom ekonomiskt under många år framöver.
Arbete
Efter två år i huvudstaden, antas John Bauer som elev på Konstakademien. Redan under denna tid anlitas han regelbundet som illustratör av olika tidskrifter. Hans tidiga illustrationer vittnar om en konstnär som prövar olika stilar och uttryck. Till en början arbetar han ofta med humoristiska teckningar, där Albert Engström är den stora förebilden. Redan som 17-åring säljer han sin första teckning till tidningen Söndags-Nisse. Han erbjuds också fast anställning.
Men Bauer vill utvecklas vidare och han inleder en framgångsrik bana som illustratör av barnböcker. När han 1903 gör tjugosex teckningar till Anna Wahlenbergs sagosamling "Länge, länge sedan" har Carl Larssons jugend-influerade linjeföring blivit en tydlig inspirationskälla.
Bauer söker fortfarande efter sin egen, personliga stil och efterhand närmar han sig sin karakteristiska motivkrets. Sagoväsen, till synes framvuxna ur skogens stubbar och stenblock, börjar synas i hans bilder.
Resor
John Bauer reser en hel del, det var en självklarhet för unga konstnärer som ville förkovra sig. Tillsammans med pappan reser han till Tyskland, där han får tillfälle att studera landets historiska konstskatt. Han gör också en resa till Lappland, ett av hans första större uppdrag som illustratör.
Resorna är naturligtvis viktiga för honom. Han absorberar intrycken och använder dem sedan för att utveckla sitt konstnärskap. Men ingen plats får lika stor betydelse för hans liv och för hans konstnärskap som södra Vätterbygden. Under alla år i Stockholm och på resande fot upphör han aldrig att längta tillbaka till sin hembygd, till den harmoni han alltid har funnit i skog och mark i trakterna runt Jönköping....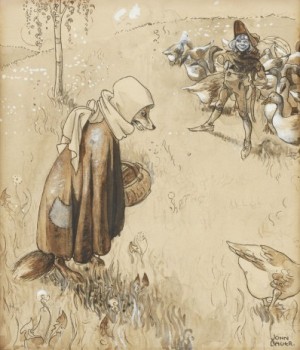 "under Det Hon Gick...". Illustration Till "de Fyra Tanterna" Ur Anna Wahlenbergs "länge, Länge Sedan".
(Executed in 1903)
Price SEK 36,000 (€3,888)
Estimated SEK 40,000–50,000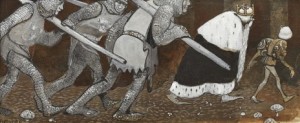 Lilleputt
(Executed ca. 1905)
Price SEK 54,000 (€5,831)
Estimated SEK 30,000–40,000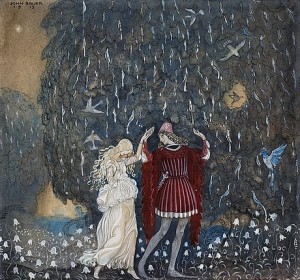 Lena Och Riddaren Dansa
(1915)
Price SEK 931,000 (€99,105) Incl. buyer's premium
Estimated SEK 300,000–400,000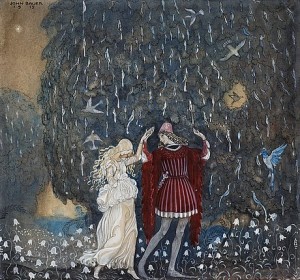 Lena Och Riddaren Dansa
(1915)
Price SEK 760,000 (€82,080)
Estimated SEK 300,000–400,000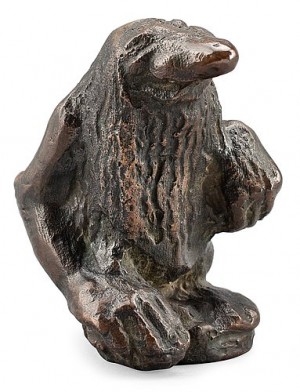 Humpa
Price SEK 46,550 (€5,236) Incl. buyer's premium
Estimated SEK 25,000–30,000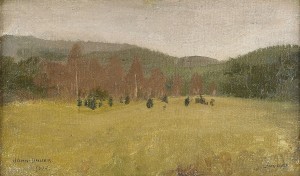 Höstlandskap, Sverige
(1902)
Price SEK 16,000 (€1,862)
Estimated SEK 20,000–25,000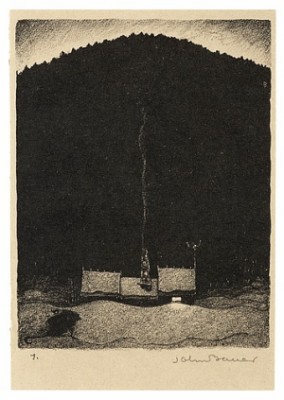 Troll. Svit Om 10 Litografier
(Executed ca.1915)
Price SEK 55,125 (€6,196) Incl. buyer's premium
Estimated SEK 45,000–50,000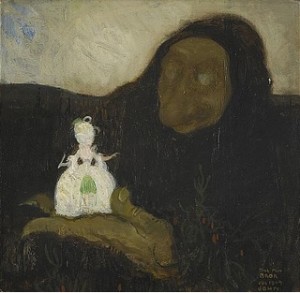 Trollkäringarna Sysselsatte Sig Med Tinka-lillfot-gullhår
(1909)
Price SEK 70,000 (€7,734)
Estimated SEK 80,000–100,000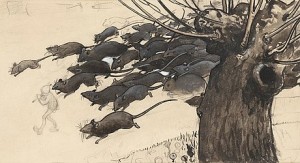 Gråråttorna På Glimmingehus
Price SEK 25,000 (€2,700)
Estimated SEK 25,000–30,000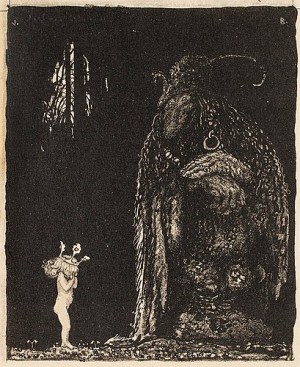 En Sådan Eländig Liten Bleknos. No 8 Ur Sviten "troll"
(ca.1915)
Price SEK 11,500 (€1,242)
Estimated SEK 5,000–7,000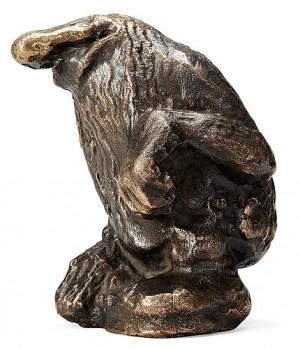 Stornäsa
Price SEK 25,000 (€2,700)
Estimated SEK 250,000–30,000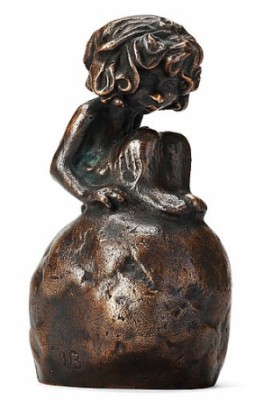 Humpe
Price SEK 30,000 (€3,240)
Estimated SEK 12,000–15,000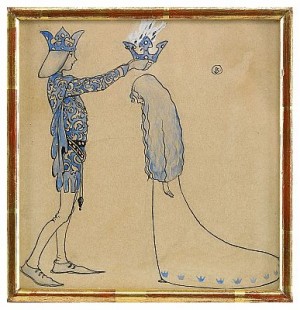 Prins Och Prinsessa
(ca. 1907)
Price SEK 46,000 (€5,046)
Estimated SEK 6,000–8,000

Trollen I Domberget Vänta Främmande
Price SEK 24,000 (€2,633)
Estimated SEK 8,000–10,000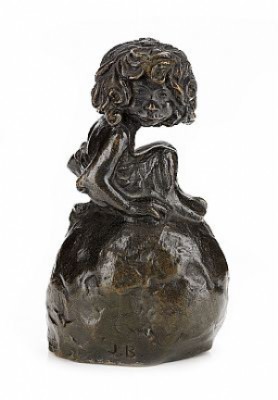 Humpe
Price SEK 50,000 (€5,485)
Estimated SEK 12,000–15,000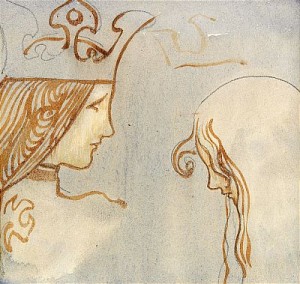 Kungen Och Flickan
Price SEK 20,000 (€2,082)
Estimated SEK 5,000–6,000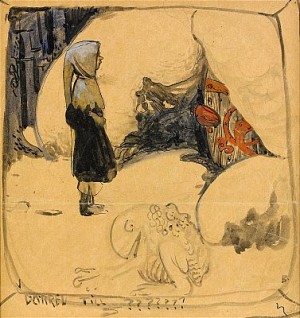 Pojke Vid Dörren Till Trollens Grotta
Price SEK 28,000 (€2,915)
Estimated SEK 15,000–20,000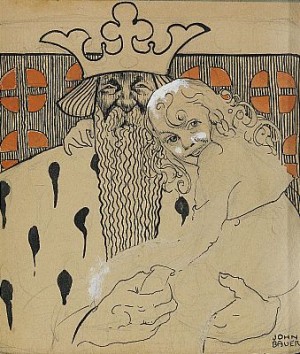 Linda Gull Och Den Gamle
(ca 1905)
Price SEK 13,000 (€1,353)
Estimated SEK 15,000–18,000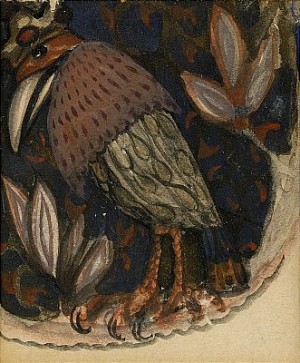 Gycklarfågeln
Price SEK 11,000 (€1,145)
Estimated SEK 4,000–5,000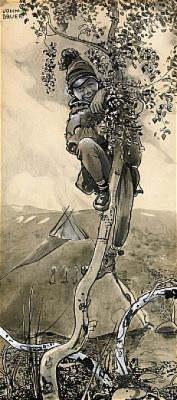 Price SEK 36,000 (€3,747)
Estimated SEK 40,000–50,000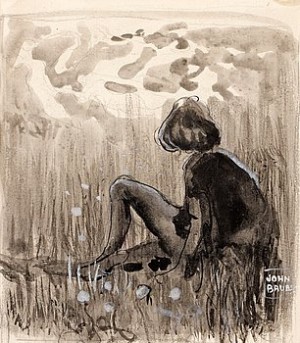 Sagoprins Tittande In I Den Nedgående Solen
(1903)
Price SEK 16,000 (€1,663)
Estimated SEK 15,000–18,000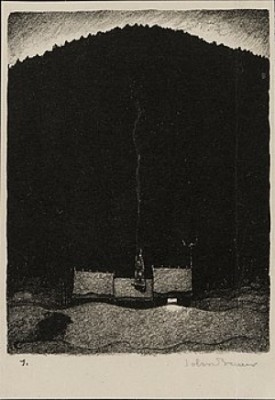 Troll. Svit Om 10 Litografier
(1915)
Price SEK 80,000 (€8,313)
Estimated SEK 40,000–50,000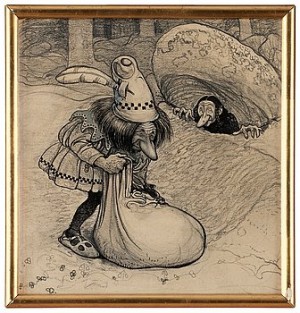 Price SEK 120,000 (€12,469)
Estimated SEK 60,000–80,000

Price SEK 37,000 (€3,845)
Estimated SEK 25,000–30,000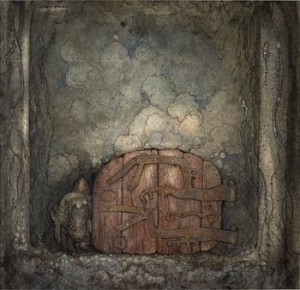 Price SEK 350,000 (€36,369)
Estimated SEK 200,000–250,000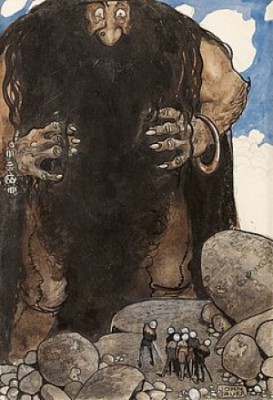 Stormjätten, Jordskakaren
Price SEK 125,000 (€12,989)
Estimated SEK 80,000–100,000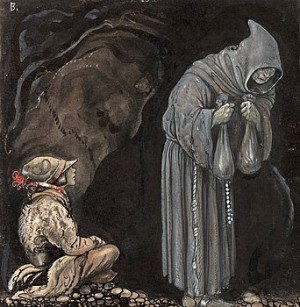 Nilas Offer, Julbocken (iii)
Price SEK 130,000 (€13,508)
Estimated SEK 80,000–100,000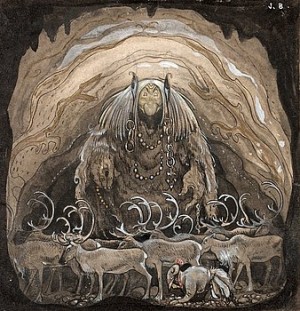 Nilas Offer, Julbocken (ii)
Price SEK 130,000 (€13,508)
Estimated SEK 100,000–125,000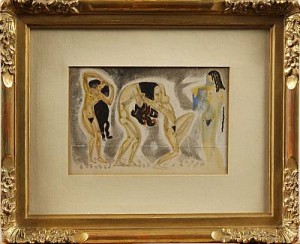 Nakenstudier
Price SEK 3,500 (€359)
Estimated SEK 1,500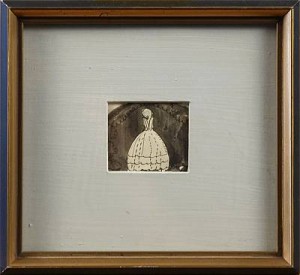 Prinsessan
Price SEK 4,000 (€410)
Estimated SEK 1,000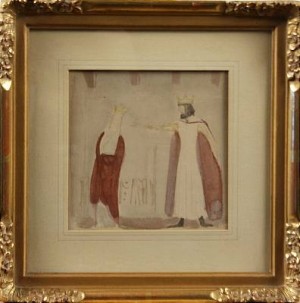 Interiör Med Kung Och Drottning
Price SEK 3,200 (€328)
Estimated SEK 1,500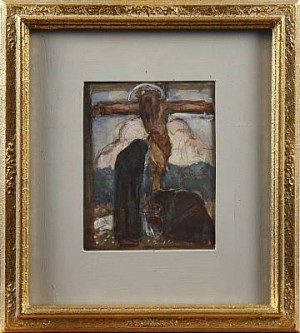 Golgata
Price SEK 2,500 (€257)
Estimated SEK 1,500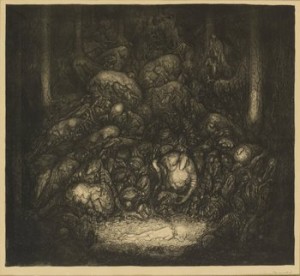 Price SEK 5,700 (€569)
Estimated SEK 3,000–4,000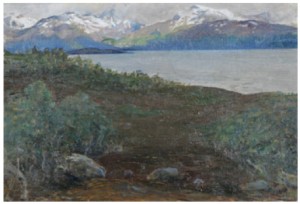 Norrländskat Landskap
Price SEK 6,500 (€635)
Estimated SEK 3,000–4,000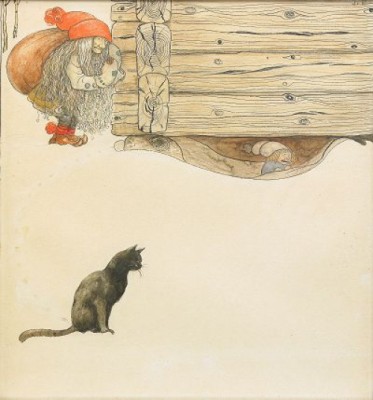 Tomtar Och Katt
Price SEK 85,000 (€7,727)
Estimated SEK 80,000–100,000